While COVID-19 has kept people apart for the past 12 months, United Methodist congregations have still come together in new ways. Generous gifts to Ministry Shares enabled exciting new ministries.

KAY DEMOSS
Senior Content Editor
At the 2020 Virtual Michigan Annual Conference, Brad Bartelmay, chair of Conference Finance and Administration, talked plainly about Ministry Shares. The leader spoke of a decline in payment of Ministry Shares over the past several years. He concluded, "Absent a renewed commitment to Ministry Shares, the conference will need to take dramatic steps which will fundamentally alter and contract the way we do ministry." His report ended on a note of hope. "Let us remember that we are Wesleyans who believe in free will … We can choose to act faithfully in our mission and ministry and our generosity as we support the furtherance of God's reign through The Michigan Conference and The United Methodist Church."
Faithful to both Jesus Christ and John Wesley, United Methodists across the state would end 2020 remitting Ministry Shares at only a small percentage lower than 2019.
Learning how Ministry Shares change lives helps us understand the significance of such generosity during the difficult challenges of the pandemic.
This is the ninth and final story in a series reporting on how Ministry Shares make a difference for God's people around the state.
Stewardship success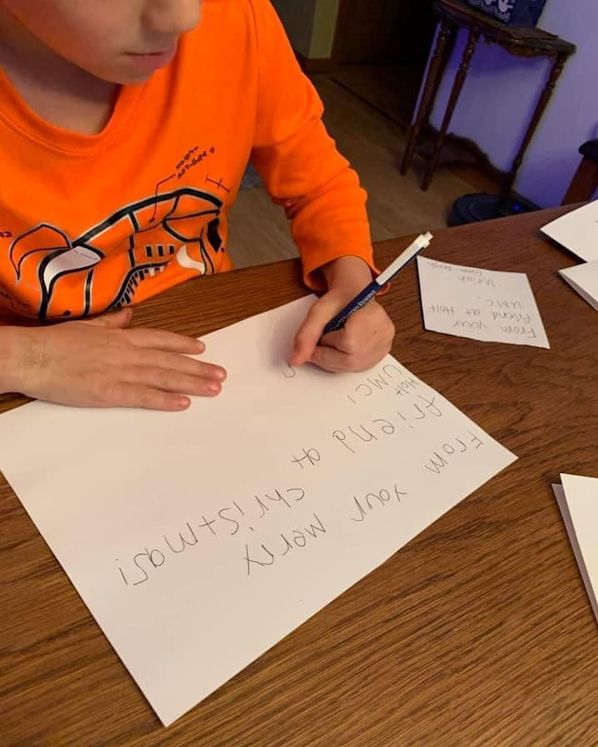 Holt United Methodist Church finished last year paying 100% of their Ministry Shares. The Rev. Mark Erbes says this about the congregation he pastors on the Mid-Michigan District. "Holt UMC has a long history of full Ministry Share giving, so I would say it is a part of our DNA. In my years here, Ministry Shares have always been the top priority in our budgeting and giving." Erbes adds that people are able to designate a portion of their giving for Ministry Shares as they make their annual commitment. "And a number of them do."
Communication is at the heart of this milestone in stewardship. "We try to communicate the importance of Ministry Shares in a narrative way, using stories when possible of the local, conference, and global ministries that are supported by our giving for Ministry Shares," Erbes notes. "We also stress that our giving to them 'comes back' to us in the form of support from our District Superintendent, conference training, consultants, grants, and other resources."
That approach did not change with coronavirus. The pastor continues, "Throughout the last year, we have emphasized that during the pandemic, the needs of our community and world are greater than ever. As a result, giving to special offerings to support local ministries has been greater than in the past." On a practical note, "We have also emphasized the practice of giving online."
       
Pastor Erbes emphasizes the importance of good storytelling, constant and consistent. "We have found it's important to share the needs of the community and world, and to do so visually is important." He notes that the "ask" is just a beginning. "Highlighting stewardship successes leads to positive responses in subsequent efforts," Erbes says.
Dollars hatch new ministries
Unlike second-mile giving to the conference and denominational Advance Specials, Ministry Shares are undesignated. Churches make their remittances trusting that their Ministry Share dollars will be used to make disciples and transform the world. Michigan Conference leadership — staff and volunteers – ensure that this is so.
A new leadership development effort that Ministry Shares supports is coming from the Office of Connectional Ministry. The Rev. Lisa Batten serves as the Michigan Conference Coordinator of Young Adult Initiatives. She reports that the Michigan Conference has partnered with Ministry Incubators to form a cohort of 11 young adults developing ideas for missional ministry.
Ministry Incubators describe themselves as "an incubator program and consulting group for early-stage impact entrepreneurs. We invest our time and experience in individuals, organizations, and faith communities who want to turn hare-brained ministry ideas into sustainable impact enterprises with a theological mission." It's a process involving peer learning, coaching, and consulting.
Batten is the administrator of the new incubation cohort in the Michigan Conference. She is, thereby, incubating a new idea herself. She recruits young adult participants, deals with logistics, coordinates the incubators, and organizes other staff as facilitators. She says, "We are building staff capacity so that we can continue to create new cohorts of incubators who will hatch new ideas."
Noting that "incubation reconnects us to the ancient practice of intergenerational apprenticeship," Batten names outcomes as "a sense of belonging, growth, and sacredness." The current cohort is about half clergy and half laity. She offers this list of ministries under incubation:
Hope Tutors seeks to connect local congregations, university students, and middle schoolers for an after-school program.
The Holy Broken Heart is a music album that may turn into a concert series to offer music as ministry and healing.
The Wilderness School is a three-part retreat program focusing on creation care and sustainable practices.
The Contemplative Communities seeks to teach and practice contemplation in the Christian tradition and empower others to be in contemplative communities.
Art as Retreat seeks to offer opportunities to practice various forms of art in various retreat settings.
A youth grief support ministry plans to offer groups, through local congregations, for youth who have lost a family member.
Intentional Community at Motown Mission focuses on how Foundry House can develop its many assets. 
A local church's community garden hopes to be a resource for its community's youth.
The Seen Project is working on getting books into local schools that show people of various abilities.
Incubators share goals
Batten adds this about an essential facet of these and all incubation efforts. "We ask, 'How might the incubation process be a tool for local congregations to engage with youth, young adults, and encourage the laity to live into their ideas for ministry?'"
Rev. Elizabeth Hurd, pastors Caledonia United Methodist Church. Her initial focus for Ministry Incubators was the Caledonia Community Garden, supported by the congregation. "My intention," she explains, "was to hatch a revitalized garden program."
She has learned several things during the process. She stresses the need for a clear focus and vision for the ministry. "Be clear about the reason underlying the ministry you offer and what needs you are trying to meet. As long as you have a core 'why,' you can attempt a million different 'hows' to get there." She continues, "The how won't always look the same, but the why will stay constant. This has been incredibly helpful for me when it comes to framing failure." It's not that the ministry was a bad idea. It just wasn't the right how to meet your core why." Grasping that essential concept has been motivating for Pastor Hurd. "Instead of giving up or giving in, you're invited to try again. Find a new how!"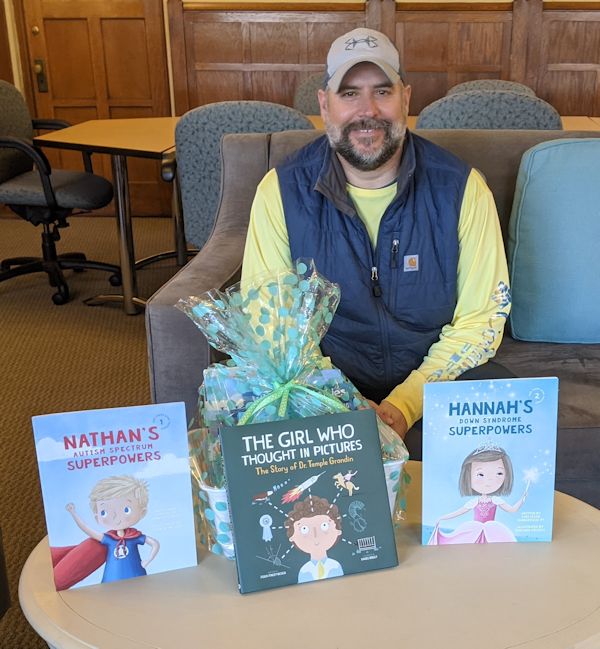 Community Ministries at Trinity United Methodist Church in Grand Rapids, directed by Matt Witkowski, is launching the Seen" Project. Matt, a layperson, says the aim is to provide specialized book packages to elementary school libraries across Michigan. "These books positively represent children with Special Needs. The Seen Project promotes inclusion and the celebration of diversity at a young age."
Witkowski adds, "We also believe children with Special Needs need to be able to see themselves positively represented in literature and have access to those books. We also hope these books spark schools to order more books highlighting diversity, have more conversation about inclusion, and be more intentional about creating a culture of kindness at an early age."
The goal is to get packages into 100+ school libraries in the state and will be seeking the support of churches and individuals to meet that goal.
Matt says it's great to be in the cohort "exploring and creating ministry opportunities while helping address needs in the community."
He values the sharing of ideas and mutual support, saying, "The energy of the group and creativity of exploring new ideas has really kept the fire going to see the project through from planning, to launch and hopefully through to completion."
And the excitement is growing. "Before participating in this initiative, I was unaware there were others out there like myself who kept peeking around the corner to see what could be coming next, and when they didn't see anything, they created something from an idea they have been growing in their hearts for some time," Witkowski reflects.
He commends the Incubation Initiative of The Michigan Conference to others as a way to put passion into action.
"Too many people are afraid to explore an idea because they don't have all the answers. A program like this lets you put it out there and see all the possibilities that might come from the original idea when you start sharing it with others. This is what ministry is all about," Matt concludes.
Perhaps Ministry Shares, at their heart, are their own kind of incubator. They provide support to birth ministry and mission next door and around the world. Thank you, congregations of The Michigan Conference, for your generous support of Ministry Shares.
~ Other Ministries Shares stories in the series: