Stay Home, Stay Safe
March 23, 2020, Governor Gretchen Whitmer, responding to the COVID-19 pandemic, signed the "Stay Home, Stay Safe" Executive Order (EO 2020-21), directing all Michigan businesses and operations to temporarily suspend in-person operations that are not necessary to sustain or protect life for at least three weeks.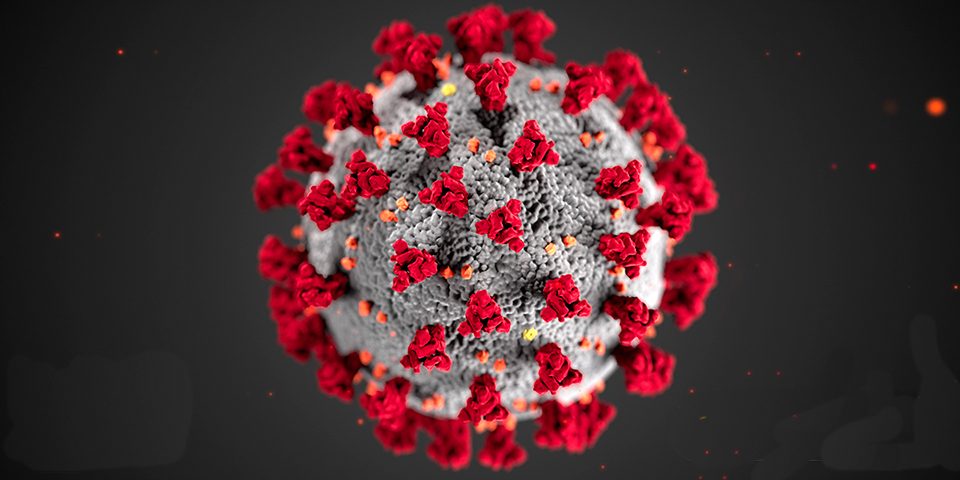 The order also directs Michiganders to stay in their homes unless they're a part of that critical infrastructure workforce, engaged in an outdoor activity, or performing tasks necessary to the health and safety of themselves or their family, like going to the hospital or grocery store.
Bishop David Bard offered guidance to Michigan Conference churches, in light of the executive order, in his statement, "Bishop says, 'Stay Home, Stay Safe'"
Food Pantries, Feeding Ministries, & Sheltering Ministries
Under provision 9D in the order: "Workers and volunteers for businesses or operations (including both and religious and secular nonprofit organizations) that provide food, shelter, and other necessities of life for economically disadvantaged or otherwise needy individuals, individuals who need assistance as a result of this emergency, and people with disabilities." This allows the continued operation of food banks, pantries, meal programs, and sheltering ministries that can be operated with the safety and distancing for both volunteers and those receiving meals.
All other community-based, social service ministries are recommended to continue their work virtually, using phone or online video conferencing.
Community Outreach During COVID-19 Resource
Community Needs & Resources
The COVID-19 pandemic has put many communities at risk, created many immediate needs, and revealed many disparities and inequities in our State and our nation. Below is a list of community institutions and organizations.
If you and/or your church would like to respond, please be in direct communication with local leaders and organizations in order to do more help than harm, ensuring our assistance is welcome and not overwhelming already stressed individuals and systems. Tell them you want to help. Ask them what they need. Only be prepared to commit to assistance you know you can deliver. Be prepared for many leaders to not have an immediate response. Be patient, kind, and gentle. Ask them to contact you when they are ready for your help.
"Tne Time Is Now" State of Michigan COVID-Related Volunteer Opportunities
The State of Michigan operates this website where residents can sign up for volunteer opportunities in thier areas and organizations can upload their volunteer needs.
Hospitals
Hospitals and their staff are on the front lines of response. Many around the state are calling for supplies. If you would like to provide support and assistance, please contact your local hospital directly to ask what response would be the most helpful. Here is a list of hospitals across the state.
Local Schools: "Eat Up & Meet Up" Programs
For children & Families that rely on schools for food, the Michigan Department of Education has created an online map for families to find meals. If you would like to provide support and assistance, please contact your local school directly to ask what response would be the most helpful.
United Ways
Many United Ways across the state are asking for donations to Community Response Funds, granting to non-profits to fund COVID-19 response, and offering COVID-19 specific volunteer opportunities. Find a list of United Ways across the state here.
Community Foundations
Community foundations across the state are tracking community needs from non-profits they fund and, in some case, leading coordinated responses in their communities. Find an online map of community foundations across the state here.
County Health Departments & Emergency Management Offices
County Health Departments and Emergency Management Offices are coordinating local responses and are excellent sources of information and guidance.
Resources for Individuals and Small Business
The following resources were announced in the Governor's executive order:
Unemployment Benefits
Michiganders can apply for unemployment benefits if they have left work or taken a leave of absence because of self-isolation or self-quarantine in response to elevated risk from COVID-19 due to being immunocompromised, displaying the symptoms of COVID-19, having contact in the last 14 days with someone with a confirmed diagnosis of COVID-19, the need to care for someone with a confirmed diagnosis of COVID-19, or a family care responsibility as a result of a government directive. Those temporarily laid off from work should apply for unemployment benefits online at www.michigan.gov/UIA or 1-866-500-0017.
SBA Disaster Loans for Michigan Small Business
U.S. Small Business Administration (SBA) approved Governor Whitmer's request for a statewide Economic Injury Disaster Loan (EIDL) declaration, opening the opportunity to small businesses to access low-interest loans from the SBA. The application for disaster loan assistance is available at https://disasterloan.sba.gov/ela/. For businesses looking for more information on how to apply for an SBA EIDL loan or whether it is something they should consider, visit michiganbusiness.org/covid19.
Childcare Resources for Essential Workers in All Counties
The following resource is from the Midland County Great Start Collaborative:
Are you part of Michigan's essential workforce? Do you need childcare so you can serve our community?
Essential workers as defined by the Governor's executive order are: Health care workers, home health workers, direct care workers, emergency medical service providers, first responders, law enforcement personnel, sanitation workers, childcare workers, correctional workers, postal workers, public health employees, key government employees such as child protective services and foster care workers, court personnel, and others providing key infrastructure to Michiganders such as utilities, mass transit, manufacturing, and groceries.
(Updated: 3/31/20)
Questions? Contact the Rev. Paul Perez