SOS! In case of emergency.
You've had a disaster. Now what? Click button at left.
Michigan is ready to respond
Tornadoes, floods, hurricanes, earthquakes, famine; anything that disrupts people's lives and places life at risk, calls us to be the compassionate hands and feet of Jesus Christ. The Michigan Disaster Response Team works year round to prepare, plan and equip teams so we can respond when disaster strikes.
Learn how you can help without hurting the response process and then see updates on response projects we are involved with.

Four ways you can help with disasters.
1. Pray
We are called to pray, organize prayer groups and chains and bathe those in need in prayers of peace, God's abundant Grace, wholeness and safety for those affected and those there to help.
2. Give
While our immediate compassionate instinct is to send food, clothing and household items in times of crisis, we recognize that often causes more harm than good. In the initial crisis phase, there is no more flexible, reliable and effective response than a financial gift to the United Methodist Committee on Relief, where 100% goes directly to aid, UMCOR Sunday.
3. Donate
Preparedness. We assemble thousands of flood clean-up buckets and personal hygiene kits during the year, so when disaster strikes, we are able to load them on trucks and get them to the right place in days. Working with other annual conferences, we keep centralized response kits ready to go.
4. Volunteer
Michigan coordinates with national, state and local agencies to bring wholeness to disaster zones. Disaster zones are dangerous so our volunteers arrive only after first responders have completed their rescue missions. At the invitation of the affected community our teams move in and often for years following the crisis. To accomplish this we must be trained and prepared. Connect with Dan OMalley, our Disaster Response Coordinator or push the button below to learn about mission opportunities through Volunteers in Mission.
Disaster Response Updates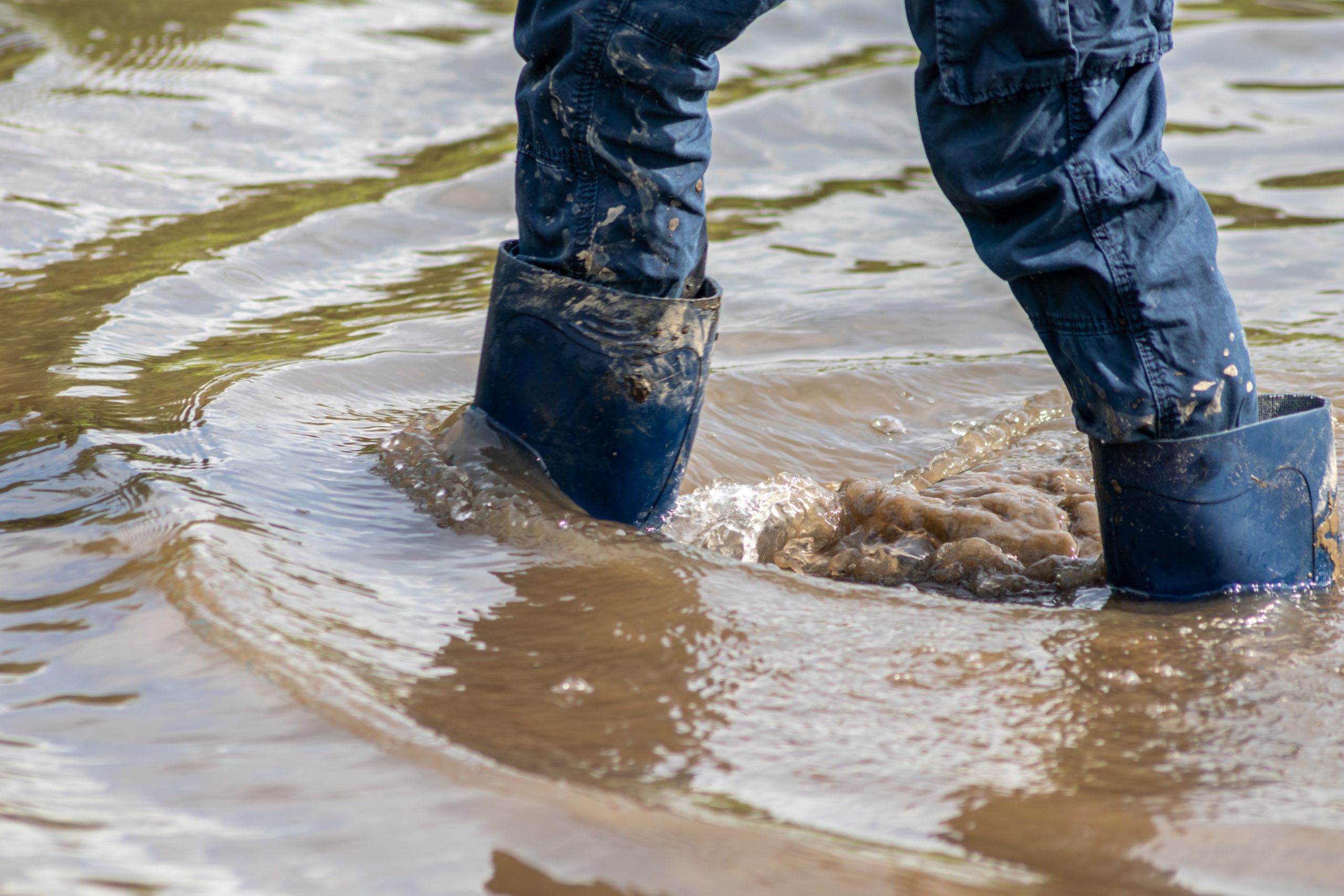 Michigan UMs help with 2020 flood response
After heavy rains multiple dams failed on May 19, 2020 causing the evacuation of 10,000 persons in the Great Lakes Bay Region. The Michigan Disaster Response Team is currently assessing the situation. Nearly 1,000 homes suffered severe damage. Recovery is expected to take 18-24 months. The Bishop has called for prayer and asks churches and individuals to remain patient as critical needs are determined. Finance contributions are most needed at this time.
Bishop Bard visits flood sites
On June 16, 2020 Bishop Bard visited the Great Lakes Bay Region and learned about next steps in relief and recovery from Michigan Conference Disaster Response leaders. Here is an eye-witness account and a list of actions Michigan United Methodists can do to help their suffering neighbors return to a new normal. Damage is extensive. It is expected the recovery will stretch out over the next 18-24 months.