This is the fifth in a series of stories celebrating the difference that Ministry Shares make in the lives of persons across Michigan. Meet some faithful United Methodists of the Northern Waters District.
KAY DEMOSS
Senior Content Editor
The tagline at the top of the January 2021 Justice For Our Neighbors-Michigan (JFON-MI) newsletter reads, "Real people. Real impact." The same could be said for Ministry Shares.
Indeed, the dollars that local churches so generously give to the Ministry Shares of The Michigan Conference support life-changing programs of outreach, disaster recovery, faith formation, leadership development, and justice across the state and around the globe.
At the 2020 Virtual Michigan Annual Conference in July, the chair of the Conference Council on Finance and Administration, Brad Bartelmay, called for a renewed commitment to Ministry Shares. His report ended on a note of hope. "Let us remember that we are Wesleyans who believe in free will … We can choose to act faithfully in our mission and ministry and our generosity as we support the furtherance of God's reign through The Michigan Conference and The United Methodist Church."
Part of who we are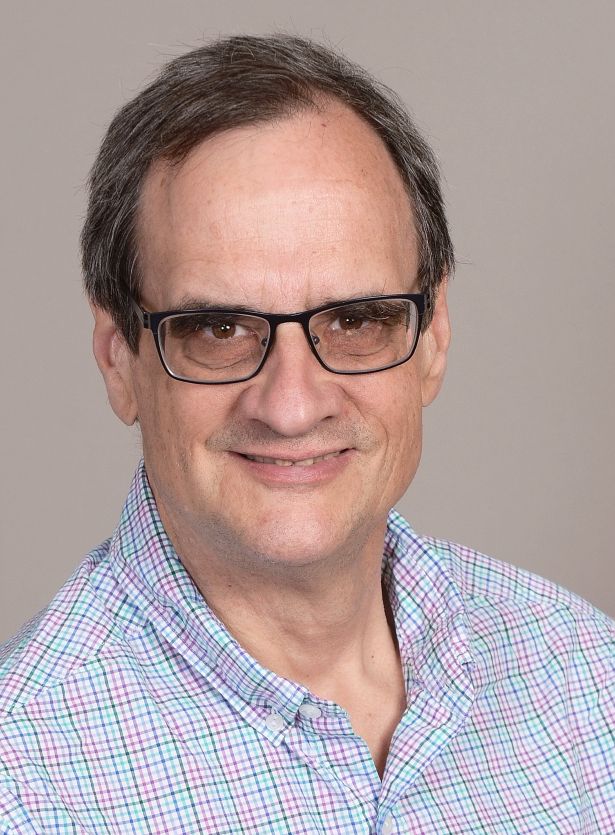 For this fifth story in MIconnect's series about how Ministry Shares Matter, we travel to the Northern Waters District to hear from two generous congregations pastored by Jim Mort: Marion UMC and South Community UMC in Cadillac, MI. Pastor Mort says, "Commitment to Ministry Shares is part of who we are as United Methodists. As a connectional church, we share the administrative costs, but more importantly, we share in the missions and the ministry of our district, our conference, and our denomination."
Mort admits that 2020 was a difficult year to stay on target with the previous record of 100% payment. "We remind people that our giving to the church is not a fund-raising activity, but that it is an act of worship. Another way we say it is that giving is not a financial matter; rather, it is a spiritual matter." Pandemic or no pandemic, Pastor Jim asserts, "We remember that all of the good that we have has first come from God and God asks us to return some of what was first given to us."
Mort reports that South Community UMC in Cadillac has a proud legacy of paying 100% of their Ministry Shares and that Marion UMC has also paid in full in recent years. He explains their turn-around and recommends the same approach to others. "Set aside what your church is giving towards ministry shares first. This is an extension of what many people have learned about giving to the church – that out of your income, you set aside what you are going to give to the church." He concludes, "This is what Marion UMC started to do, and it was key in their being able to pay 100% the last several years.
What dollars do
Farther upstate in the Northern Waters District is an example of the kind of real, impactful service that Ministry Shares bring to real people. Justice For Our Neighbors began holding clinics at Traverse City Central United Methodist Church in 2015. It was the fourth location to host immigration legal services, following sites established in Grand Rapids, Southeast Michigan, and Kalamazoo.  
The Rev. Paul Perez, Director of Connectional Ministry for The Michigan Conference, says, "The West Michigan, Detroit, and now Michigan Conference have 'incubated' JFON-MI over the last 15 years, helping it develop into a statewide nonprofit." He reports they have received many grants from conference Ministry Shares and districts during that time.
Alline Beutler, Development Manager and Regional Liaison for the Traverse City Office, has been there from the beginning. She describes why she gave herself to this ministry of hospitality. "Ten years ago, my brother married a woman from China. As I watched them prepare the application for my sister-in-law's green card, I realized how complicated the U.S. immigration system is and how difficult it can be to navigate without support." Alline says that they needed to hire an immigration attorney, "which is not affordable or accessible for many people.  I saw the injustice."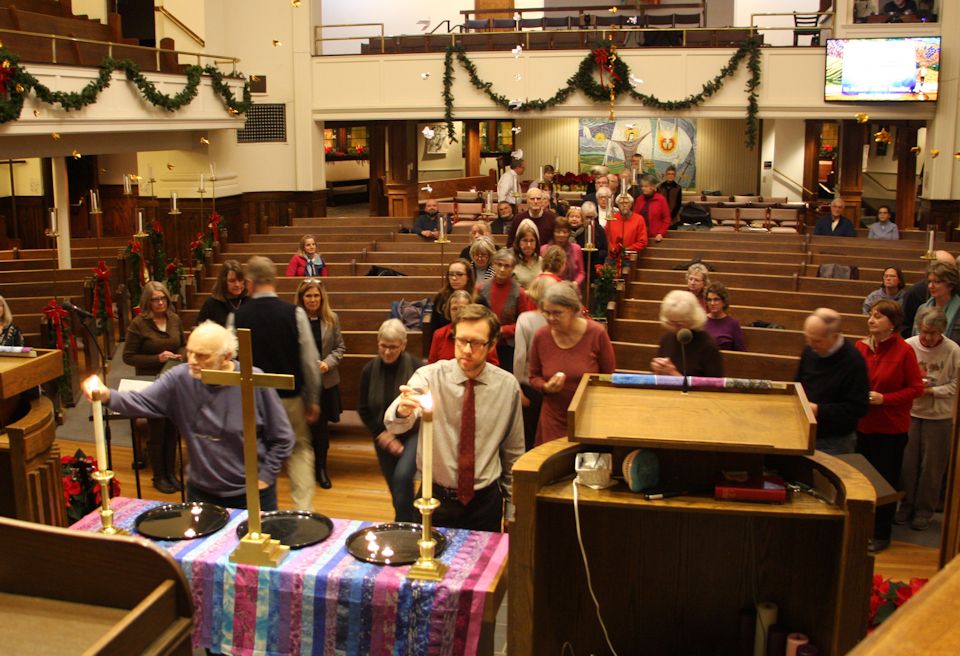 The National JFON Network grew out of the United Methodist Committee on Relief's commitment to refugees and immigrants. Founded in 1999, it now has 18 sites with the purpose of offering high quality, trusted, free, and low-cost immigration legal advice to vulnerable people who couldn't afford it on their own.
"I am optimistic about 2021 for Justice for Our Neighbors Michigan," Beutler continues. A combination of President Biden's plans for immigration and the fact that we are building a more professional and sustainable statewide organization will allow us to reach many more people in need of immigration legal services in the coming year."
Working through COVID
Marcelo Betti, JFON attorney in Traverse City, shares her optimism. He has also been on-site there since JFON opened in 2015. "Many regulations instituted during the past four years made most applications we process more difficult," he explains. "At a minimum, we expect the new administration will be more efficient and proactive in providing services but rolling back these regulations will not take place on Day 1." He reflects on the eventual passage of an immigration bill which could create a path for status and citizenship for millions of currently undocumented people. Betti expects, "Our office would be flooded."
COVID has changed the way JFON works. Like many employees across the U.S., JFON staff have been working from home. The usual face-to-face meetings with clients have not been possible for nearly a year. "Because of the pandemic, we are no longer able to meet with people in the same room, which can be detrimental as immigration issues are often very personal, sensitive issues. A person may be hesitant to speak on the phone openly about their situation to someone they have never met in person." He has worked to establish trust and arrange for the acquisition of needed documentation. "These have been additional obstacles for clients. Some don't have the ability to easily send information digitally."
While in-person meetings are not possible, Betti believes the overall number of clients served did not decline substantially in 2020. "We have quickly adapted to inconveniences and have kept things going," Betti remarks. Client needs have been cared for by phone or in Zoom Clinics. Marcelo's partner in this work is Susan Norkowski, a Central UMC member who is a DOJ Accredited Representative. In six years, JFON Traverse City has served people from 60 countries; 60% from Mexico and Central America, 10% from Ukraine, and 30% other nationalities. Regardless of where these neighbors come from, Betti says, "I feel like our work is actually helping the lives of others … I get to help people continue on a path they and their family wish to travel."
Marcelo Betti describes JFON Traverse City as "like a free law firm." They are the only no-cost/low-cost immigration service north of Grand Rapids. "Downstate, there are other nonprofit organizations that offer similar services," he says, "but JFON is the only one in upper Michigan."
Alline Beutler concludes, "Our ability to bring hope and compassion to our neighbors around the state is only possible because of our supporters."
Real people. Real impact. Here are links to additional Ministry Shares Matter stories: Graceful Journey with families; Partnering in mission in the U.P.; Lives being changed in Mid-Michigan; and Churches step out and step up.
~ To learn more about Justice For Our Neighbors-Michigan, follow JFON-MI on Facebook or Instagram, where they communicate opportunities for community education and advocacy, as well as how to partner as donors. A sign-up for their monthly e-newsletter is available on their website.
Last Updated on October 31, 2023