Graceful Journey Community is a new church start on the Greater Detroit District. Ministry Shares are supporting the vision and making a difference for Garden City families with special needs.

KAY DEMOSS
Senior Content Editor
Often when we think of Ministry Shares, we think first of money. Indeed, congregations remit dollars to the Michigan Conference to fulfill their commitment to our shared ministry. In fact, United Methodists in Michigan give more than $14 million each year in Ministry Shares.
These contributions are known as "Ministry Shares" because we share some of God's gifts to us in order to support a wide range of ministry and mission in Michigan and around the world.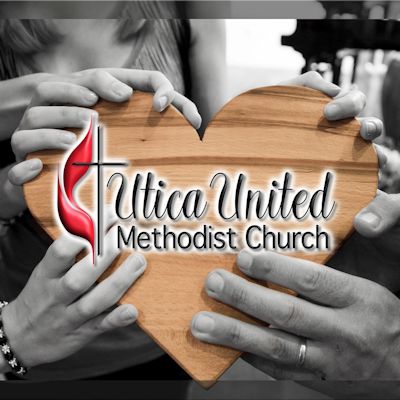 In Sterling Heights, Utica United Methodist Church is among the congregations of The Michigan Conference that will end the year 2020 having paid their Ministry Shares in full. "The Utica church has paid their Apportionments and Ministry Shares in full as long as anyone here can recall," says Senior Pastor Don Gotham. He continues, "There is a strong commitment to meet the askings from the conference and the district. I would feel like we've lost something important to us if we were not to pay 100%."
 Yet 2020 is different than any other year in memory. Gotham reflects. "When the effects of the pandemic caused the church to reframe ministry in a way that would not allow as many face-to-face interactions, we realized we needed to find new ways to reach out. We added another mid-week newsletter, a phone ministry, and as the pastor, I wrote numerous devotions to assure our congregation of God's continued love and care."
Those efforts bore fruit. Gotham adds, "With the assurance God had not abandoned them, and that the church was still about vital ministry, folks continued to give to the ministries of our church." He offers words of encouragement. "Don't let the struggle overcome you. Creative solutions to the challenges any congregation faces are as close as the guiding of the Holy Spirit. Struggles bring on changes, but changes don't have to equal defeat."
According to Pastor Gotham, a key part of the back story of Utica's faithful remittance of Ministry Shares is "communication to our congregation about the ministries that are happening in our district, conference, and across the globe."
And that's the bridge to understanding that Ministry Shares are not only about money. Ministry Shares are about people, like those attending the Graceful Journey Community Church in Garden City. Graceful Journey is the only United Methodist worship community in the state dedicated to special needs young people and their families. Ministry Shares are making that happen.
The Rev. Dirk Elliott, Director of Congregational Vibrancy for The Michigan Conference, explains. Jonathan Combs, pastor of Garden City First UMC, and Rodney Gasaway, provisional deacon on staff at Chelsea First UMC, discovered in 2016 that Garden City is a hub for families that include special needs children, youth, and young adults. "So, offering worship targeting their needs was really important," Elliott says. The Office of Congregational Vibrancy decided to help finance this new church start with Ministry Share dollars. "We paid for Jonathan and his team to go to Canton, OH, to visit Faith United Methodist Church, where there is a ministry for those with special needs."
In addition to the training, Ministry Shares are paying 25% of Pastor Combs' salary over the next three years to enable his quarter-time involvement with the Graceful Journey. "It is vital," Elliott observes, "that we start new churches and ministries that meet the needs of niche groups in our conference; in this case, special needs families. Graceful Journey one of a very few churches in the entire denomination engaged in this way."
Pastor Combs notes, "Our research taught us that there were no religious institutions dedicated to this blessed community. We learned that 91% of families in Michigan who wish to attend worship with children that suffer from cognitive disabilities do not attend church. This lack of church support affects not only the children but also their siblings, parents, and grandparents." Combs embraced the idea of serving these families. "I said, let's do it! We need to bring them into the United Methodist Church let them know we love all. And all means all."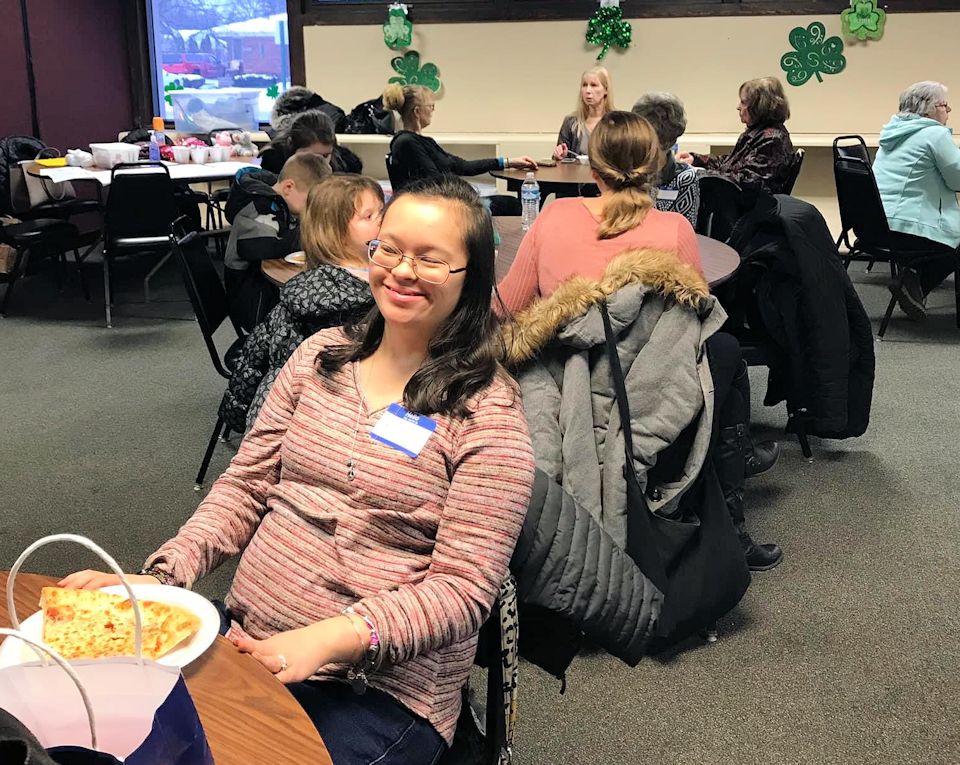 The vision was shared with the congregation in a town hall meeting. They were excited to become partners in ministry with the special needs community. Graceful Journey is now equipping to meet these needs, and "for that, we give God the glory!" Combs says.
In the beginning, the program launched at nearby Maplewood Community Center on a Friday evening. Over the course of six preview services, families shared that Saturday mornings would be more convenient and comfortable. At that point, the Garden City First congregation dedicated their main floor, which was already fully accessible, to Graceful Journey. Two worship services were held with over 40 people in attendance. And on the third week, COVID struck.
Like so many ministries across The Michigan Conference, Graceful Journey is now in a holding pattern, using down-time to equip themselves better to serve. They have live-streamed the Saturday worship on Facebook. In preparation for the eventual in-person relaunch, they have taken pews out of the sanctuary and made a soft floor space up front for parents and smaller children. Ten rocking chairs are being purchased for the worship space. They are also modifying classrooms to make them more shareable between Garden City UMC and Graceful Journey Community Church. Pastor Combs will soon be meeting with the United Methodist Union of Greater Detroit District to consider a plan to ensure this effort's sustainability.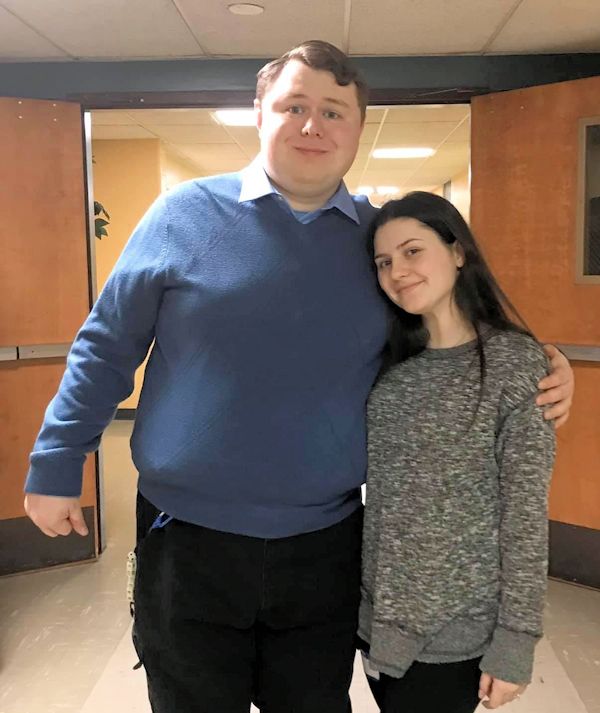 What is the Graceful Journey experience like? "When we went to Canton for the training," Combs says, "we expected low lights and soft music. It was just the opposite!" He describes the Graceful Journey hour on Saturday as "a regular worship service with beautiful music and high energy. Families absolutely love it!" Adults are in worship for the entire hour. The young people can leave for a "Sunday School" type activity to then return for the close of worship. "Some of the young people help set up, usher, and sing," the pastor remarks.
Graceful Journey is designed and led by a dedicated team of certified persons, many from the Burger Baylor School for Students with Autism. "We are blessed with a circle of very qualified personnel," Combs notes. Meet the team and learn more details about Graceful Journey Community Church in their brochure.
Pastor Jonathan Combs recalls, "I had no idea we were going this way four years ago when I visited a church and talked with a pastor who told me they had a family who sat in the balcony with a young autistic son. One day someone asked that the family not come back because the child would rise and sing and make noise, distracting the congregation." Combs says with conviction, "When I heard that story, my soul just sank. We are supposed to be inclusive! That conversation planted a seed. If I ever got a chance to welcome families dealing with special needs, I would provide for them." Six months later, Rodney Gasaway made Combs aware that families with such needs surrounded him right where he lived.
Pastor Combs and the Graceful Journey team ask for prayers. They are grateful for the connectional church — district and conference — that has supported their new church start. "I think this is a bridge that The United Methodist Church should have crossed a long time ago," Combs says. "Jesus said, 'Bring the children to me.' He didn't say, 'Bring only children who are quiet and don't wiggle.' The presence of these children is a gift to the church."
Ministry Shares are about money AND people. People like those you would meet on a visit to Graceful Journey Community Church.