What happens when local churches pay their Ministry Shares in full? Lives are changed through the mission efforts of organizations like God's Country Cooperative Parish. Ministry Shares multiply God's blessings.

JOHN E. HARNISH
Michigan Conference Communications
"We want the conference to know you can count on Wesley!" The Rev. Matt Osborn delights in the fact that Wesley United Methodist Church Ishpeming paid their 2020 conference Ministry Shares IN FULL on August 30, 2020! Matt said, "Even in this difficult year, Wesley celebrates the fact that we are part of a large mission downstate and around the world. It breaks our hearts to know there are conference ministries like new church starts which don't have enough funding, and we want to do our share." 
Asked where that commitment comes from, Matt explained. There is an underlying layer of generosity in the U.P. because people know that to make it through the hard winters, people really need each other. "We don't think of our Ministry Shares as a 'tax,' he said. "We are glad we get to embrace ministry by being part of this extended family."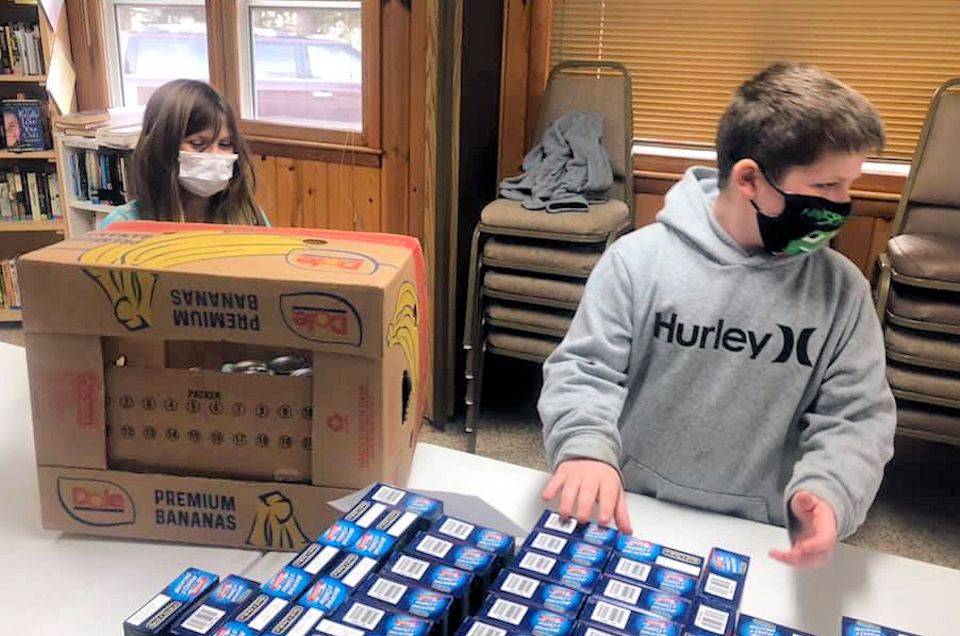 That passion for mission and ministry touches lives in their local community through Wesley's KKW  (Keeping Kids Warm) program. KKW  distributes coats, hats, gloves, and snow pants to over 300 children. Matt says, "This congregation likes to dream big … and by God's grace, there always seems to be enough."
One of the ministries in the Northern Skies District which receives support through the Conference Ministry Shares program is God's Country Cooperative Parish (GCCP). For more than 40 years, the purpose of the God's Country Cooperative Parish has been "To help the churches of the parish in spreading the Gospel of Jesus Christ by strengthening them through ministry together."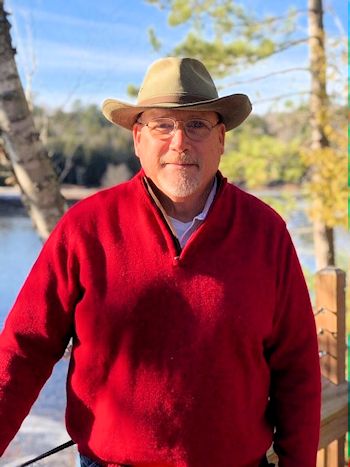 The parish involves seven churches, three pastors, and a Church and Community Worker. GCCP serves the churches' needs and extends ministry to their communities through the Audrey Dunlap Ministry Center. This year they provided clothing for over 700 people through their Warm Clothing Give-away and the "All Stars for Jesus," a group for elementary-age children. In addition, GCCP packed 106 Thanksgiving boxes for families across the communities they serve. The congregations of the cooperative parish distributed another 120 Christmas food boxes.   
For six years, the parish has been blessed to have Church and Community Worker Randy Hildebrant, a missionary assigned through the General Board of Global Ministries. A native of Oklahoma, Randy describes his work as a "kaleidoscope of ministry, a ministry with many parts, all trying to bring the light into the world."
This includes the Dunlap Ministry Center's work, providing direct assistance to families in need, and hosting Volunteer in Mission teams during the summer. This year the number of teams was greatly reduced because of  COVID-19, but in the past, they have had as many as 200 participants working on 30 projects during the summer. Every year they host student interns through the Michigan Conference Ministry Intern program. "I wouldn't be here," Randy says, "if it wasn't for local churches paying their Ministry Shares." 
Hildebrant says, "One of the upsides of the pandemic is that everyone was staying home. So, in the Ministry Center woodworking shop, we built picnic tables and outdoor furniture which was sold to help support the parish." Another somewhat unique ministry in the U.P. is assistance for families who have lost their homes due to fires. "Many people up here heat with fireplaces, wood stoves, or propane, so home fires are fairly frequent," Randy reported. Through the Ministry Center, they provide furniture, household items, and clothing to help people get settled again.
"All of this," says Parish Director Rev. Jackie Roe, "including the salary for our Church and Community Worker, is supported by the district and the conference Ministry Shares." The generosity of Michigan United Methodists on both sides of the bridge has supported the cooperative parish for 40 years, and Roe adds, "When churches pay their Ministry Shares, they are making ministry happen right here in the U.P."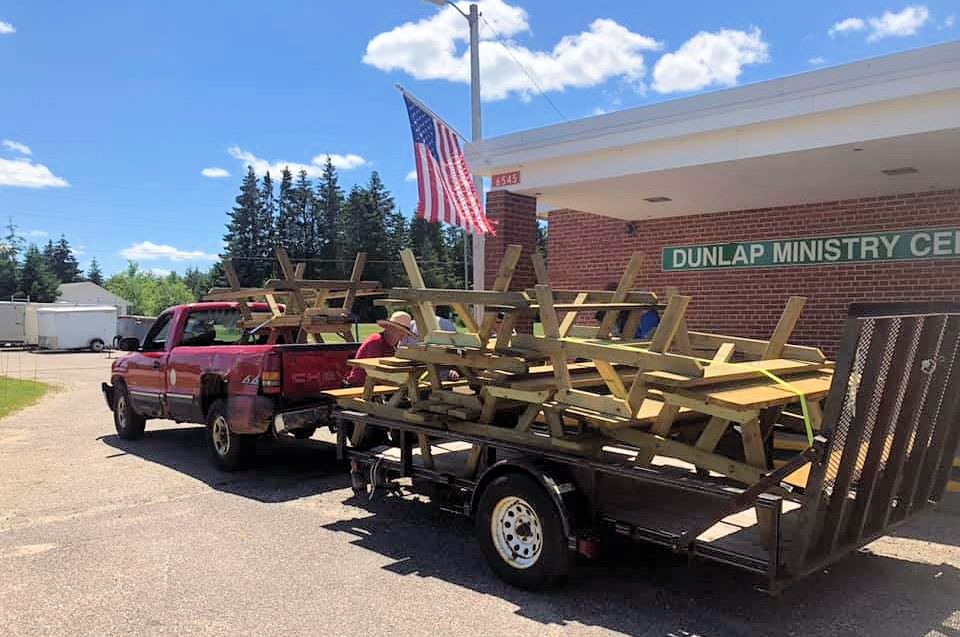 Back at Wesley UMC, Rev. Osborn said, "We feel like we have been blessed by the ministry of others, and we want to share that blessing. It's our duty and joy to reach out, to see what we can do globally, and to be proud of it." The conference, the district, God's Country Cooperative Parish, and the Ishpeming community know they can count on Wesley UMC to do their part. Ministry is fulfilled because United Methodists throughout the state do their part, too.