What appointment could ever be better for any United Methodist than Paradise? Church and Community Worker Randy Hildebrant is serving the Lord in Northern Michigan at God's Country Cooperative Parish.

PAUL DONELSON
Michigan Conference Communications
Randy Hildebrant coordinates a myriad of projects that help a multitude of people with housing, food, beds, blankets, and clothing. In addition, he organizes opportunities for congregations from all over the state of Michigan to be involved with hands-on mission.
Hildebrant, a missionary of the General Board of Global Ministries, is the Director of God's Country Cooperative Parish (GCCP). Located in the middle of Michigan's Upper Peninsula, GCCP is comprised of seven United Methodist churches spread over 250 square miles. According to EngageMI, the mission guidebook of The Michigan Conference of The United Methodist Church: "The seven churches combine their resources, share their faith, and actively work to bring self-esteem, hope, and the love of God to all throughout the Parish."
Hildebrant has served GCCP since 2013. He says, "This year, even in the middle of a very cold winter we were serving people like you wouldn't believe. Right now, we're just getting into homes. In one month, alone, we have already served 200 families. And, basically, what is happening is that we are becoming a regional center that people come to for help." He continues, "We're being assisted in this work by congregations who contribute food, clothing, furniture, supplies, and laborers from all over the region. That's where we're going. Did we ever think we'd be there? No. Did we ever expect to be there? No. But that's where God is leading us!"
The seven churches – Engadine, Germfask, Grand Marais, Hulbert-Tahquamenon, Mcmillan, Newberry, and Paradise — were organized as a cooperative parish of the Detroit Conference in 1980. GCCP has been served by a Church and Community Worker of the General Board of Global Ministries since 1985. According to Randy's calculations, God's Country Cooperative Parish is among the oldest cooperative parish ministries in the United States.
So, you might ask Hildebrant, "How did you get into this kind of work in the first place?" He laughs when he gets this question: "I grew up going to a small country church near the little town of Ada, Okahoma. My grandpa, mom and dad made sure I never missed a Sunday. As a youth, I saw that big churches always had a youth minister, but our little church couldn't afford one."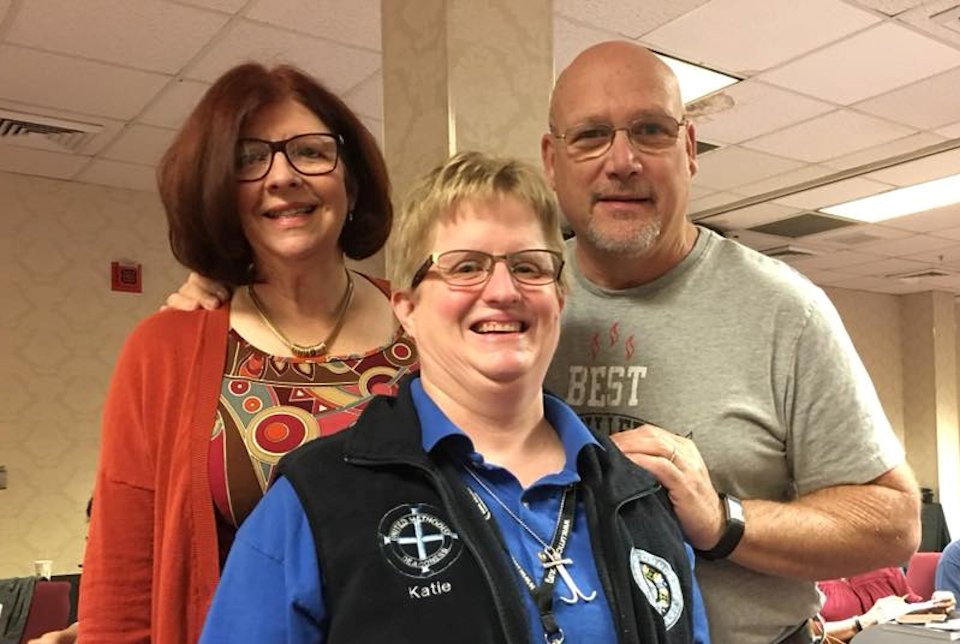 That's when the Holy Spirit stepped in. "So, I felt God calling me, and I said to myself, 'Someday I want to be able to go to a rural area and be a youth pastor.' But, for several years, I ignored that calling and started working in college football with three universities." But God doesn't give up. "Then one fine day, God called me out, brought me a beautiful wife, Aletha. And, together, we went into ministry, and we've have been in ministry ever since."
Randy's first ministry as a youth pastor was serving a church in North Carolina for seven years. "It was there," he says, "that I really got hooked on missions and wanted to be involved with more hands-on stuff with children, youth, and families." There was a move. "So, a job opened in Sneeville, Tennessee where I worked with The Jubilee Project, staying there for 12 or 13 years."
Taking a break from doing mission work, Hildebrant then went to Nebraska where he worked with Small Rural Churches of America, doing revitalization, facilitating church mergers, and combining resources, so communities could afford having a pastor, again. Sometimes, the mergers involved federations that not only included congregations of The United Methodist Church, but also The United Church of Christ, and The Presbyterian Church. "It was sometimes a difficult process for congregations to go through," Hildebrant recalls. "But, if they hadn't done that there wouldn't be churches in those communities, today."
Finally, six years ago, a position opened up at God's Country Cooperative Parish, when Church and Community Worker, Katie Peterson, went to a new assignment in North Dakota. "I was ready for a change," Randy says. "I moved up here, experienced my first winter, and asked, 'Where did all this snow come from?' I'd never seen so much snow in my life! Growing up in Oklahoma, we had snow, but we never saw it like this! And cold like this? When we first got here it was an adjustment for us. But, now, we've adjusted, and we really like it here." Randy adds, "God has done some different and interesting things with us here."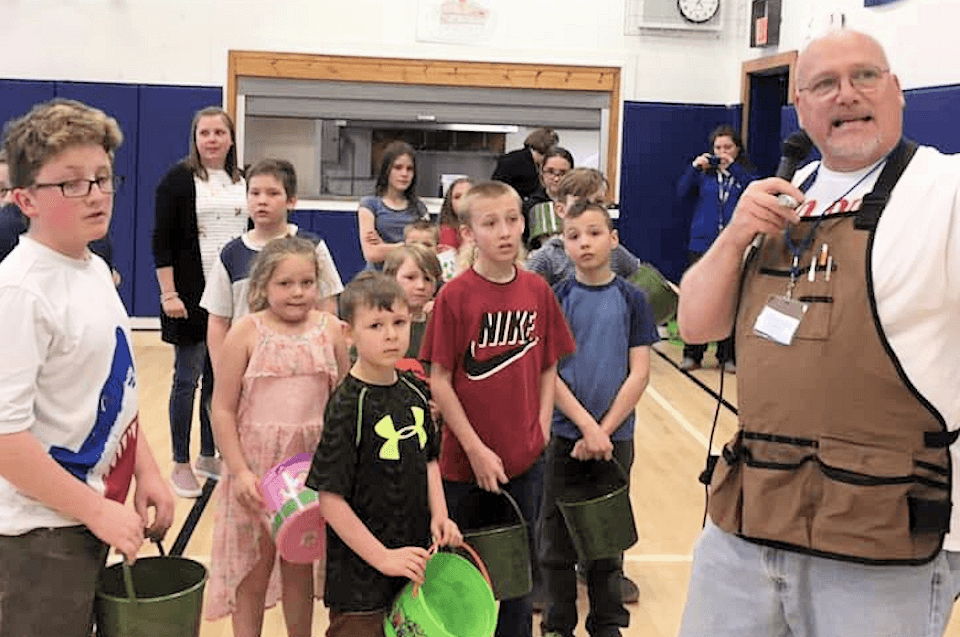 Hildebrant notes one of the things God has taught him throughout his life is how to adapt to things. Now, having gotten used to the cold winters and heavy snow, he has found new reasons to celebrate. He says, "Of course, like now, when Spring finally comes, we wish the snow would get out of here, quickly. But, then we laugh when we get to say, 'Guess what! I get to wear my tennis shoes, today!'"
Randy and Aletha have two grown children, both attending Northern Michigan University. Their daughter plans to graduate next year with a nursing degree, and their son wants to go into law enforcement. 
~ Both Randy Hildebrant and God's Country Cooperative Parish, are listed in EngageMI, the mission handbook of The Michigan Conference. Click on the name above to find how you can be involved as a volunteer or as a donor.