Michigan is a pleasant place to live. However, it's good to know that, when the inevitable storms strike, there are leaders ready to provide assistance and hope.
KAY DEMOSS
Senior Content Editor 
Michigan … the name means, "Large Water." And the state's tagline since the mid-1950s is, "Water Wonderland." In recent times, however, "large water" in Michigan has not been so wonderful.
In August of 2014 torrential rains resulted in massive flooding in northwest Detroit. The downpour across mid-Michigan in June of 2017 brought devastation to several counties. Residents in the Keweenaw Peninsula woke up in crisis after the Father's Day Flood of 2018. Another deluge hit Detroit/Dearborn in May of 2019. 
Michiganders know that water both sustains life and water threatens life. Over the past five years excellent volunteer leadership and UMCOR-funded case managers carried the day in those communities affected by storms across the state.
Today, thanks to a major grant from the United Methodist Committee on Relief, the Michigan Conference has a full-time Coordinator of Disaster Recovery. Nancy Money has now been on the job for five months. She reports on two flood recovery projects; one is wrapping up and the other is just beginning.
Copper Country clean-up
In October of 2018 Marci Vivian and Dennis Leopold began work as UMCOR case managers, based in Hancock, Michigan. The work of that office concluded on July 15, 2019.
From June of last year to their arrival on the scene, the Portage Health Foundation worked on mucking-out and rebuilding of 90 homes in the region. Dennis and Marci then called several thousand more householders to determine need, many of whom had cared for damage to property themselves, with assistance from friends and family.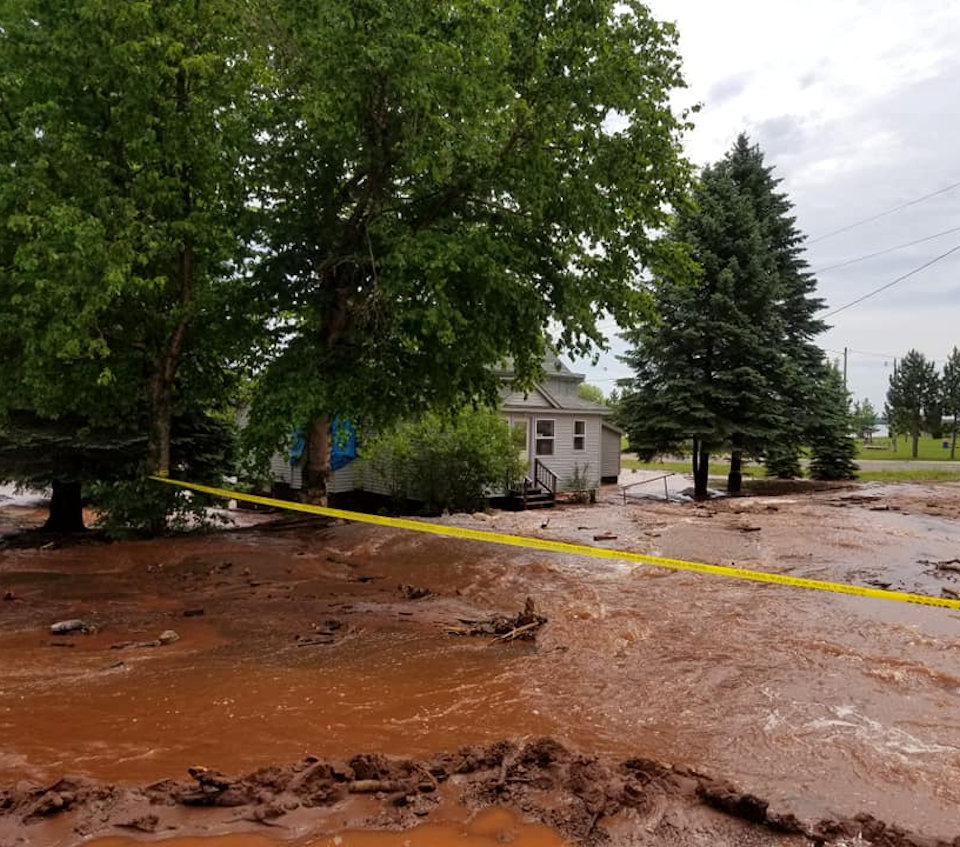 The Copper Country Flood Recovery effort involved 52 cases. Most were rebuilds – furnace replacement to total redo of a main level and everything in between. While a $100,000 grant from UMCOR paid the salaries of the case managers, individual assistance funds to facilitate the rebuilds were all local dollars from churches and community agencies. The Michigan Conference Disaster Recovery Fund supported utility subsidies and such but no rebuilding.
"This effort was life-changing for folks," Nancy Money says. "People in the U.P. have a very proud heritage. They really want to help themselves, and that's awesome." She adds, "For those who really needed it, the work provided through UMCOR and the Michigan Conference got their lives back to a new normal." She calls the Copper Country Flood Recovery, "a great project with good community partners."
Another deluge in Detroit
Two-and-a-half years after the Northwest Detroit Flood Recovery Project closed, another torrent struck the city. A ten-day rain, May 1-10, affected over 3,000 households, mostly in the Dearborn Heights area. While many were able to clean-up on their own, the Michigan Emergency Management/Homeland Security and the Red Cross determined that around 340 households rrequired assistance.
Those cases will be handled by Cheryl Tipton, who served as one of two case managers in the Northwest Detroit Recovery Project. She and Linda Staley worked from January 2015 through December of 2016. "Cheryl can hit the ground running using UMCOR best practices," Money observes. "She already knows the job and doesn't need to be trained. Cheryl also is aware of community resources because of her prior experience." In fact, some of the same people, who suffered when the rains came in August of 2015, were hit again by the 2019 flooding. Money reports that last May, "Cheryl began getting calls from previous clients."
When the flooding occurred in May of 2019, Samaritan's Purse, a Christian humanitarian organization based in North Carolina, worked for a month in Metro Detroit. Dan O'Malley, Disaster Response Coordinator for The Michigan Conference, referred volunteer early responders to work alongside Samaritan's Purse.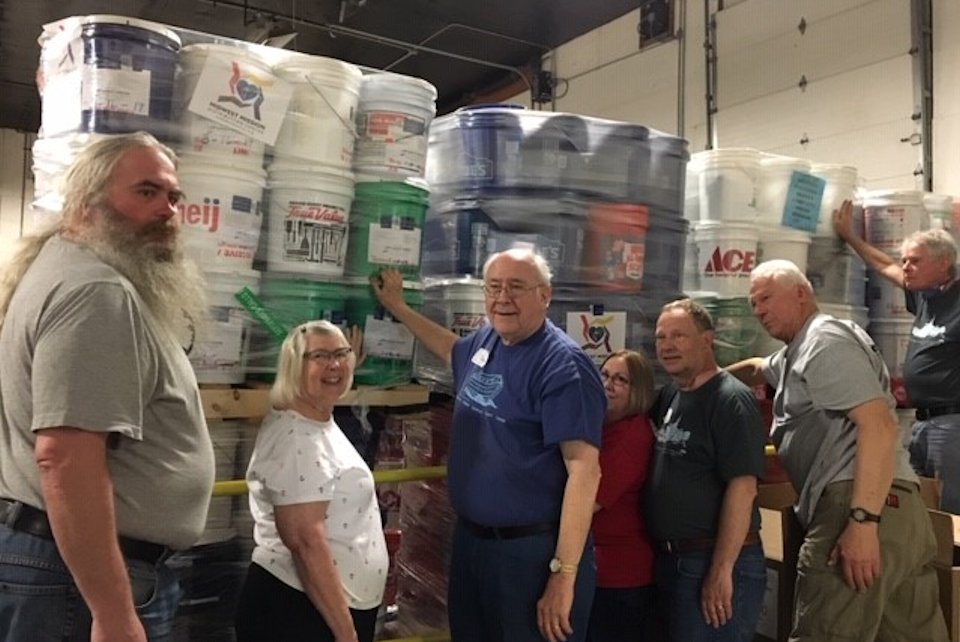 Tipton's work will be supported by residual Conference funds designated for the Northwest Flood Recovery that were not utilized. Because the flooding this year was not as extensive, her work is scheduled to conclude in four months. Some of the households need mucking-out, others have already been mucked out, and some will require some rebuild.
Do you know of someone who may need assistance with damage from the May 1-10, 2019 flooding in Detroit? Contact Cheryl Tipton at 248-260-8332 or email [email protected]. Do you want to help with clean-up or rebuild efforts? Contact Cheryl or Dan O'Malley at 616-915-6301, [email protected].
"I have appreciated working with all the groups in the Michigan Conference and the community," Nancy Money states. And she continues, "It's not a matter of if disaster will happen but when. It's good to know that when something does happen, there are groups there to help."
Preparedness is always important. Undesignated gifts to the Michigan Conference Disaster Relief and Recovery Fund help with readiness for the next storm or crisis. Online giving may be done here. Or send a check payable to the Conference Treasurer to Conference Center North, 1161 E. Clark Road, Suite 212, Dewitt, MI 48820.
Questions? Contact Nancy Money, [email protected].