On May 7, 2019 the Conference Disaster Response and Recovery Team reports that clean-up efforts for flooding in the Dearborn Heights area are underway. UMCOR cleaning kits have just arrived.

KAY DEMOSS
Senior Content Editor
On May 1, 2019 the Dearborn Heights area near Detroit experienced flooding due to heavy rainfall in the region. A week after the flood, the Wayne County Sheriff's Department estimates that around 3,000 have been affected. Eighty-five residents have registered for muck-out and other assistance.
At the request of the Wayne County Sheriff's Office the Michigan Conference contacted the United Methodist Committee on Relief on May 3 asking for 2,500 Cleanup Kits. The Midwest Mission Distribution Center delivered 2,088 UMCOR kits to the Wayne County Sheriff's Office on May 7; the remaining 412 kits will be provided as needed.
Dan O'Malley, the Michigan Conference Disaster Response Coordinator, has requested information from the pastors serving in the Greater Detroit District regarding damage to churches, parsonages and member residences. O'Malley also asked about their congregation's ability to participate in relief and recovery efforts moving forward.
Presently, the Southern Baptist Convention has been called in by the Dearborn Heights mayor to assist with muck-out efforts. Samaritan's Purse is helping with clean-up out of a Disaster Response Trailer in the Ecorse area. The Seventh Day Adventist Church has volunteers working in the Ford Park-Jefferson Park area distributing cleaning supplies.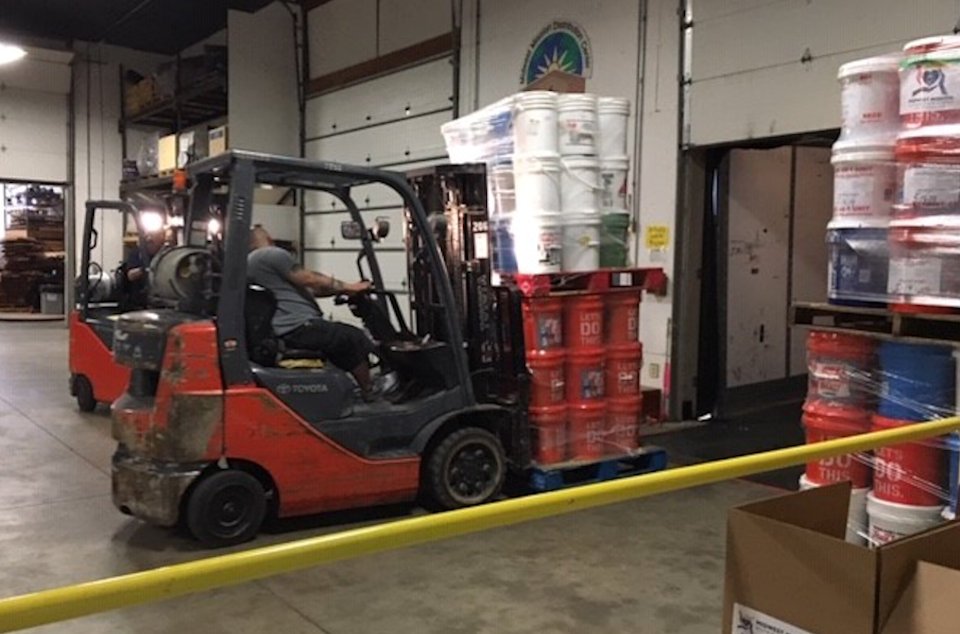 The Red Cross has two teams going door to door doing assessments and has set up two MARCs (Multi-Agency Resource Center) in Wayne County. The Red Cross has distributed cleaning supplies to 450 individual households.
Networking is key when disaster strikes. The Michigan Conference Disaster Response and Recovery Team is in ongoing contact with the Michigan Voluntary Organizations Active in Disaster (VOAD). The team is working with local Emergency Managers on authorization for Volunteer Organization assistance and for designation of Emergency Management points of contact.
Currently the disaster, identified as the Detroit 2019 Flood, is in the Relief Stage and best practice says to wait until the Michigan Conference/Early Response Team (ERT) is called before volunteer deployment begins. Discussions will soon be underway around long-term recovery efforts.
Contributions are welcomed and should be designated to the Michigan Area Disaster Response account 4407. Click here to give online.  Mail checks payable to the Conference Treasurer, 1161 East Clark Road, Suite 212, DeWitt, MI 48829. This fund is used in disaster response and recovery ministries across the State.