One disaster after another has filled the headlines in recent weeks. UMCOR and The Michigan Conference provide ways to restore the lives of neighbors near and far.
KAY DEMOSS
Senior Content Editor
In this late summer of 2021, every passing hour seems to bring a new disaster. Our prayers go out, but we want to do more. 
Thanks to disaster relief networks within The United Methodist Church and The Michigan Conference, there are ways to do more. These channels of support bring relief and hope to those knocked down by natural and man-made calamities.
Here are the most recent headlines from five scenes of human suffering.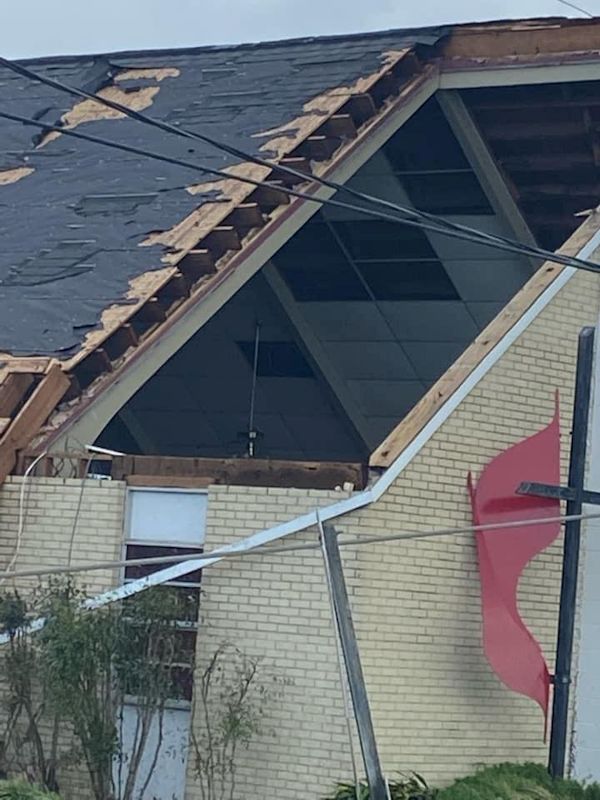 HURRICANE IDA
Much of Louisiana is without power or cellphone service after Hurricane Ida, and Louisiana Conference officials said that has hampered efforts to assess storm damage, including church buildings. "We give thanks for the first responders and those who are working so hard to restore power and communication channels," said a conference Facebook post. UM News will join with the Louisiana Conference and others to share Ida's effects and response efforts. Bishop Cynthia Fierro Harvey said in a post at 7 pm, August 30: "The photos we have received from the southernmost portion of the Conference and the Hammond area are heartbreaking. We have not yet mobilized our ERTs as we have been following the instructions of local authorities to stay off the roads allowing first responders access. The recovery will be challenging and likely lengthy. I have been overwhelmed by the texts, emails, phone calls, FB messages from literally every corner of the globe. This is truly when our United Methodist Connection is at its best. We will remain Louisiana strong and rely on God's steadfast love and that of our friends across the church."
Donate to UMCOR U.S. Disaster Response and Recovery #901670. Click here.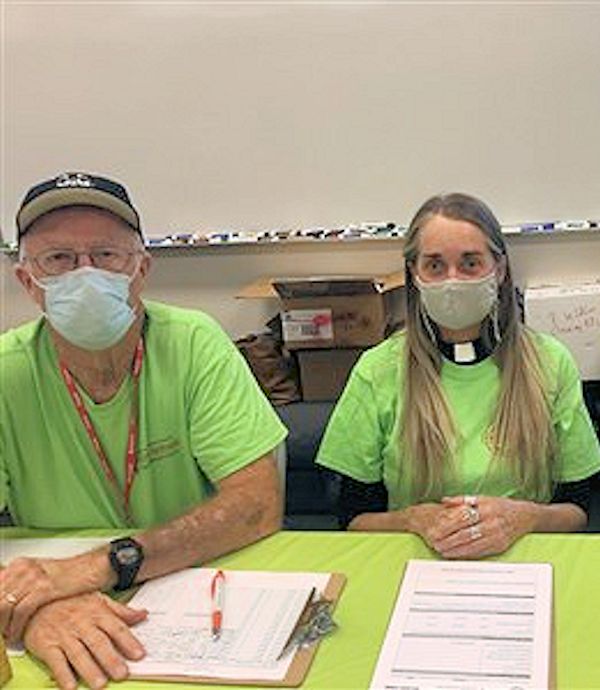 CALIFORNIA WILDFIRES 
United Methodists are helping survivors of the Dixie Fire, the largest fire in California history. Churches in Quincy, Portola, Greenville, and Susanville are assisting evacuees. More than $10,000 worth of gift cards, emergency hygiene kits, wildfire buckets, cleaning supplies, and local church assistance have been distributed. Steve Elliott, California-Nevada Conference, reported on Aug. 9: "The Conference Early Response Team served for three days at the Local Assistance Center in Quincy this past weekend. We expect to return as the next assistance locations open. We will be responding as survivors need help with housing, food, clothing, and living expenses over the coming weeks. The most important part of our services is to be a ministry of presence – listening to survivors as they grieve their loss, express their fears and ponder an uncertain future. The local pastors and the Early Response Team have a willing ear and open heart. Most of the survivors are long-term hill country residents living a modest lifestyle in close-knit communities. They know and care for each other over generations. We are struck by how they are reluctant to ask for the help they now need from the 'outside' world. Proud people." Learn more.
Donate to UMCOR U.S. Disaster Response and Recovery #901670. Click here.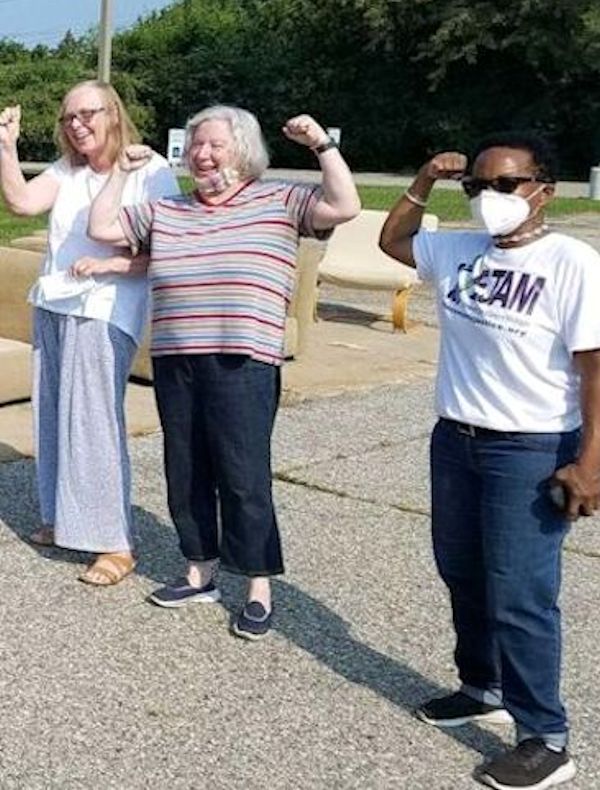 SOUTHEAST MICHIGAN FLOODING
When heavy rains soaked the southeastern part of the state in late June, flooding parts of the area for the third time in seven years, leaders from the Michigan Conference and Greater Detroit District mobilized to help. UMCOR Cleaning kits were soon in the hands of those working on site. Volunteers from local United Methodist churches assisted with mucking out. An appeal went out to churches for gifts to the Michigan Conference Disaster Response Fund. A team including Bishop David Bard visited churches where water had caused significant damage. UMCOR-trained case worker Cheryl Tipton currently serves as the Disaster Recovery Manager for the Greater Detroit District. She said on August 25, " "Clients are calling me from 2015 and 2019 who are flooded again. Their losses are the same. A brand new furnace, only two years old, is gone. Hot water tanks gone. I meet them even at the store, and they tell me, 'Miss Tipton, we got hit again.'" Rev. Paul Perez, Conference Director of Connectional Ministry, reports, "We have allocated $125,000 from the Michigan Disaster Fund to assist the churches Cheryl is working with. We made a first round of allocations and are awaiting the outcomes of insurances claims to make a second round." He adds, "I anticipate the Michigan Conference will establish a long-term recovery project in the Metro-Detroit area. We hired Cheryl to begin laying the foundation for this work." Learn more.
Donate to the Michigan Conference Disaster Response Fund. Click here.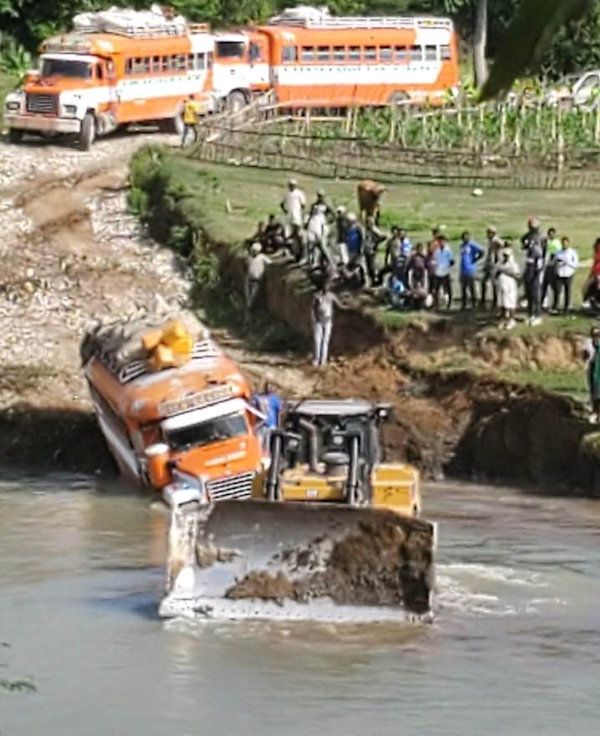 HAITI EARTHQUAKE
The United Methodist Committee on Relief's response to the 7.2 magnitude earthquake that rocked Haiti on August 14 is underway. The quake, which particularly damaged the southern and western regions of the island, left more than 2,200 dead and 12,000 injured. In coordination with local doctors and nurses, the first grant to the Église Méthodiste d'Haiti (Methodist Church in Haiti) will supply two Gebeau and Les Cayes clinics with medical supplies. The second, to Service Chrétien d'Haiti (SCH), will supply Les Cayes General Hospital. These grants will enable the procurement of bandages, gauze, IV fluids, antibiotics, and, given the continuing coronavirus pandemic, Personal Protection Equipment. Unfortunately, access to the impacted areas is limited due to extensive damage and, sadly, gang violence. Still, the Haitian government and high-ranking United Nations officials have negotiated humanitarian access for relief convoys. "UMCOR has a long history of working with partners in Haiti to alleviate suffering and advance hope and healing. Our response will continue with additional grants to partners in the region providing humanitarian relief," said Roland Fernandes, general secretary of Global Ministries and UMCOR. Learn more. 
Donate to UMCOR International Disaster Response #982450. Click here.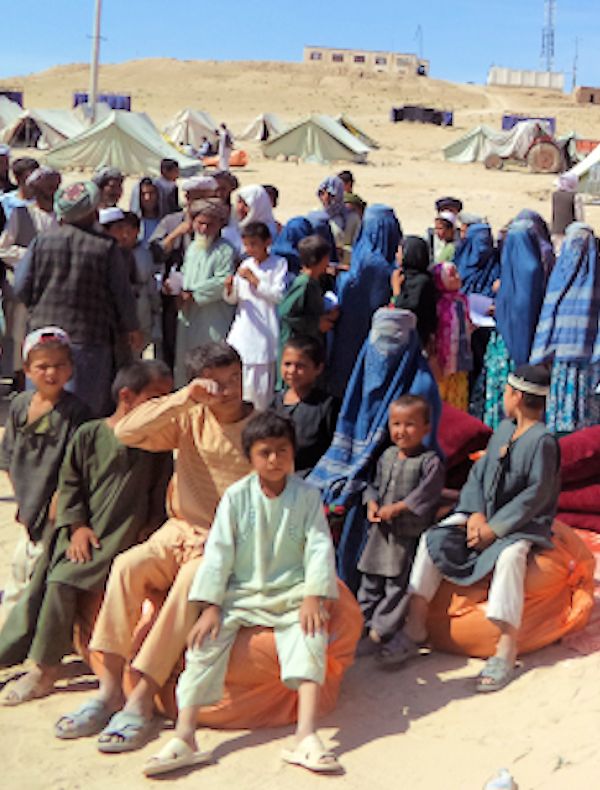 HELP FOR AFGHANI PEOPLE
Global Ministries and the United Methodist Committee on Relief have long-standing partners in Afghanistan, with projects and programs dating back to the mid-1960s. The work has been and continues to be in partnership with local Afghan communities and other humanitarian agencies concerned with health, community development, and human rights. UMCOR is working with these partners to determine what assistance is most helpful at this time and the best avenue for ensuring humanitarian relief reaches the country. For example, through one project, UMCOR will provide cash assistance to displaced families residing in the Kabul area, enabling them to prioritize their most urgent needs such as food, shelter, or medicine. Learn more.
Donate to UMCOR International Disaster Response #982450. Click here.
UMCOR is also prepared to assist with refugee resettlement through its partnership with Church World Service and is currently in conversation about assisting Church World Service with temporary housing for Afghan refugees.
Donate to UMCOR Global Migration efforts #3022144. Click here.