The plight of Afghans has filled the news for the past several weeks. The situation remains uncertain. UMCOR has been working there alongside partners for 60 years. UMCOR is providing assistance now.
August 25, 2021 | ATLANTA
For more than 40 years Afghanistan has been wracked by wars, civil strife, invasion and massive amounts of arms shipped in from outside forces. It is one of the poorest countries in the world, with high infant and maternal mortality rates, and millions of Afghans have been displaced as refugees over these many years. Today the country is again at a point of transition with great uncertainty about the future. Thousands of Afghans are seeking to flee violence and a fear of persecution. Roland Fernandes, general secretary of Global Ministries and UMCOR, expressed his sympathy for the Afghan people, stating: "The situation in Afghanistan is uncertain and unfolding. It is a tragedy of epic proportions. We pray especially for all of those left behind who now live in fear and for the many communities across Afghanistan also facing extended drought and hunger."
Global Ministries and the United Methodist Committee on Relief have long-standing partners in Afghanistan, with projects and programs dating back to the mid-1960s. The work has been, and continues to be, in partnership with local Afghan communities, as well as with other humanitarian agencies concerned with health, community development and human rights. UMCOR is working with these partners to determine what assistance is most helpful at this time and the best avenue for ensuring humanitarian relief reaches the country. Through one project, UMCOR will provide cash assistance to displaced families residing in the Kabul area, enabling them to prioritize their most urgent needs such as food, shelter or medicine. Those interested in supporting UMCOR's response in Afghanistan can make gifts online here  or by checks sent to Global Ministries/UMCOR, P.O. Box 9068, New York, NY 10087-9068, with Advance #982450 noted on the memo line.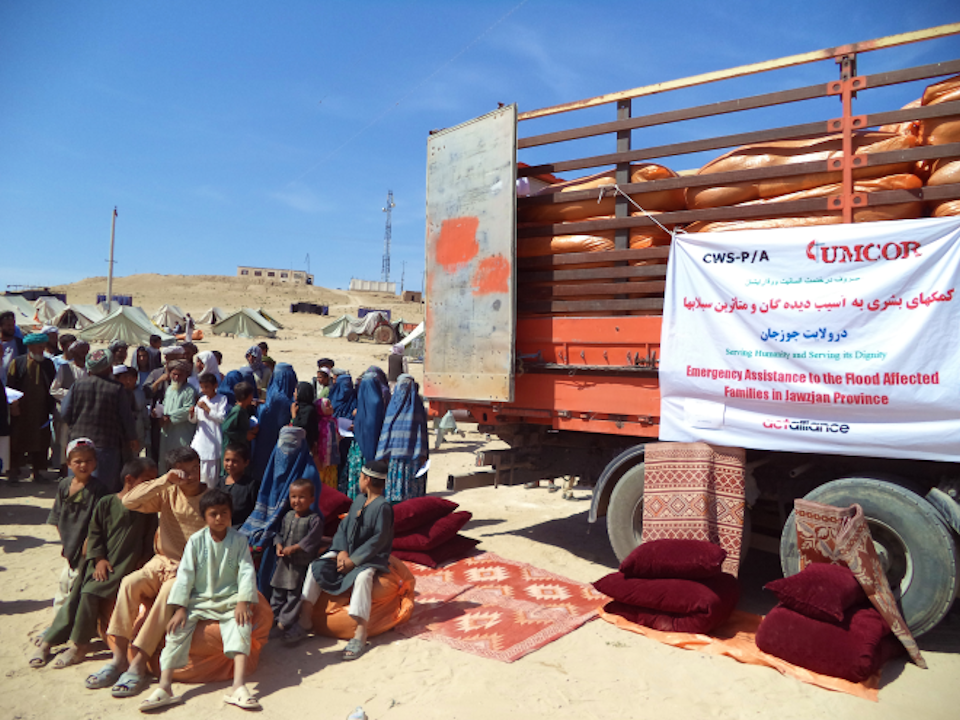 UMCOR is also prepared to assist with refugee resettlement through its partnership with Church World Service and is currently in conversation about assisting Church World Service with temporary housing for Afghan refugees. Those interested in supporting the UMCOR-CWS partnership can make gifts online here or by checks sent to Global Ministries/UMCOR, P.O. Box 9068, New York, NY 10087-9068, with Advance #3022144 in the memo line.
"The United Methodist Church is one of the denominations that helped launch Church World Service in 1945 and CWS remains UMCOR's primary partner in refugee resettlement work," said Bishop Thomas J. Bickerton of the New York Conference, president of UMCOR. "It is imperative that we continue this long-standing tradition as United Methodists by being active in this humanitarian effort." In the last few years, CWS has resettled thousands of refugee families in the U.S. with visas issued under the U.S. Refugee Admissions Program and SIV Program, a Special Immigration Visa created by Congress to ensure that no U.S. ally is left in danger.