Love makes a difference. Rev. Elizabeth Hill, Superintendent of the Heritage District, talks about her family's experience with rescue dogs.

ELIZABETH HILL 
Superintendent, Heritage District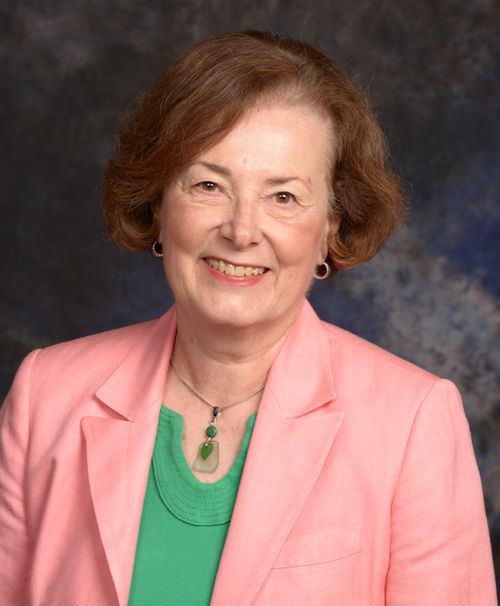 If we love each other, God remains in us, and his love is made perfect in us. 1 John 4:12-b
Over the last 25 years, our family has adopted rescue greyhounds. We have had three dogs over this time, and each was distinct in personality and feature.
However, all three had a similar background. The dogs had been raised for the first years of their lives in a kennel, where affection was not a part of the daily training or racing routines. While food and shelter were provided their human handlers were not all the same temperament. Consequently, each dog brought distinct fears and odd reactions with them when they joined our family. With time, compassion, understanding, and love, each dog grew to love and trust our family as they became an integral part of the Hill clan.
I believe many people in our society have been hurt, not by handlers, but rather by loved ones, neighbors, peers, and some by the people in the church. These wounded individuals may be us, or they may be our friend in the church or perhaps the next person who will walk through the door on Sunday morning. How we react to them will make a difference in whether they will be able to feel the love of God through Christ in the congregation.
As they cautiously enter a new church seeking out a new church family, they come with fears and pain from past experiences. It is important to truly embrace radical hospitality for each person because through our welcome over time, with compassion, love, and understanding, they will know God's love for them as well as feel your love for who they are. We all carry scars from the past, but the church is a place for healing that leads us to wholeness in our relationship with God and one another.
No matter where we stand on the issues of our denomination, I pray that each one of us will be the light of Christ to the person who needs to know the love of God is really for them. Then in that knowledge, they will find a place for healing that leads them into a closer relationship with Christ and a community of love.
~ The Rev. Elizabeth Hill came on the Michigan Area Cabinet in 2015 to serve the Blue Water District. Since 2018 she has led first the Ann Arbor and now the Heritage districts. For 2019-2020 she has officiated as Dean of the Cabinet. 
Last Updated on September 20, 2022