The 2023 Michigan Annual Conference begins next week, and Michigan United Methodists will worship God, celebrate ministry, and do good work together.
JAMES DEATON
Content Editor
Clergy and lay members will gather for worship, business, fellowship, and mission opportunities at the fifth session of the Michigan Annual Conference from June 2-4, 2023. The clergy session and clergy retirement celebration will be held on Thursday, June 1.
"New Every Morning," taken from Lamentations 3, is the conference theme, and the Grand Traverse Resort and Spa in Acme, MI, will be the setting. The resort outside Traverse City has hosted this annual gathering of Michigan United Methodists since 2017.
This week's preview article will focus on worship and study opportunities, ministry leadership celebrations, and ways to be missional at AC 2023. Next week's MIconnect will give an overview of legislation and conference business. Find more details and resources, including this year's program guide, on the Annual Conference website.
Worship God and Study God's Word
The 2023 Michigan Annual Conference will officially begin on Friday afternoon with the opening worship and memorial service at 1 pm. Bishop David Alan Bard will preach his opening sermon, "Hard Travelin'," and set the tone for our time together.
The scriptural theme, "New Every Morning," will shape worship throughout Annual Conference, from the visuals to the music, liturgy, and sermons.
The theme is taken from Lamentations 3:22-23: "The steadfast love of the Lord never ceases, his mercies never come to an end; they are new every morning; great is your faithfulness" (NRSVUE). The prophet Jeremiah spoke this reminder of God's presence and mercy amid great suffering and sorrow following the destruction of Jerusalem by the Babylonians.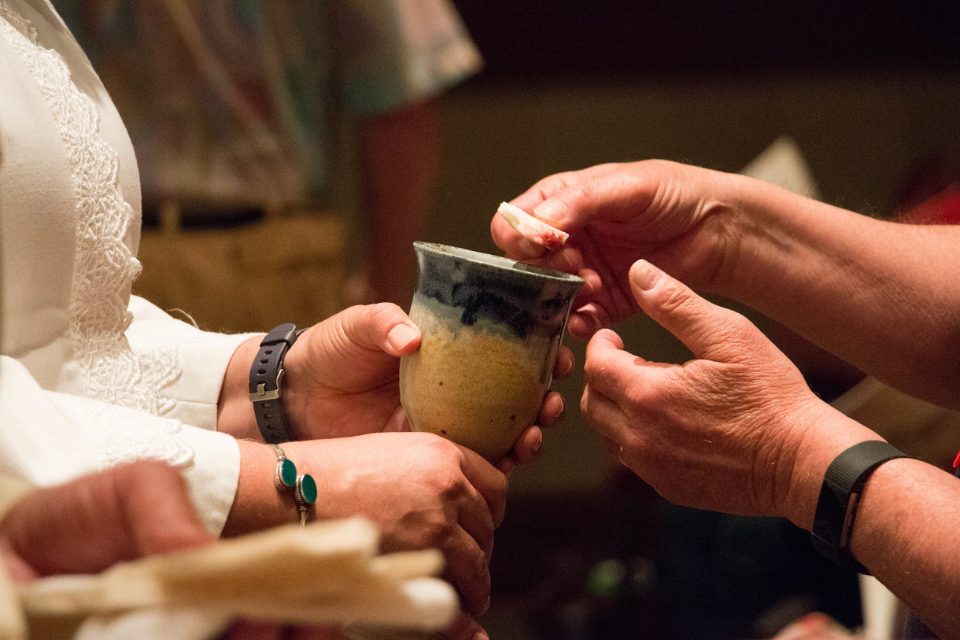 Bishop Bard is excited to be together again for annual conference. Still, he acknowledges the difficult place we find ourselves in today, similar to the despair Jeremiah's audience was holding on to: "We are all carrying a lot of grief—grief over denominational disaffiliation, grief over church decline, grief over budget cuts, grief over a world that is too violent and too divided."
But he encourages us, as we prepare to meet, despite the grief and all we have experienced this year, to remember that "God in Jesus Christ always seeks to do new things for good in our lives and through our lives in the world." Moreover, he reminds us that God is not finished with us yet. God comes to us daily, providing hope, healing, and new life. "God has work to do in our lives and in our churches," he says, "and that work begins anew each day."
This hopefulness of God's healing will find a tangible form in sharing the sacrament of Holy Communion, which we will partake of as a gathered body for the first time since 2019. We will also see the return of the conference choir, made up of members from churches around Michigan and directed by Jeff Cobb, music director at Traverse City: Central UMC.
Rev. Marsha Woolley, Worship Coordinator for the 2023 Annual Conference, notes the importance of this as many safety precautions following the pandemic are eased. She looks forward to Holy Communion during the opening worship service and notes, "This sacred ritual that binds us to Christ and each other is especially needed at a time when so much is tearing us apart." Individual communion cups instead of the common cup will be used as a precaution.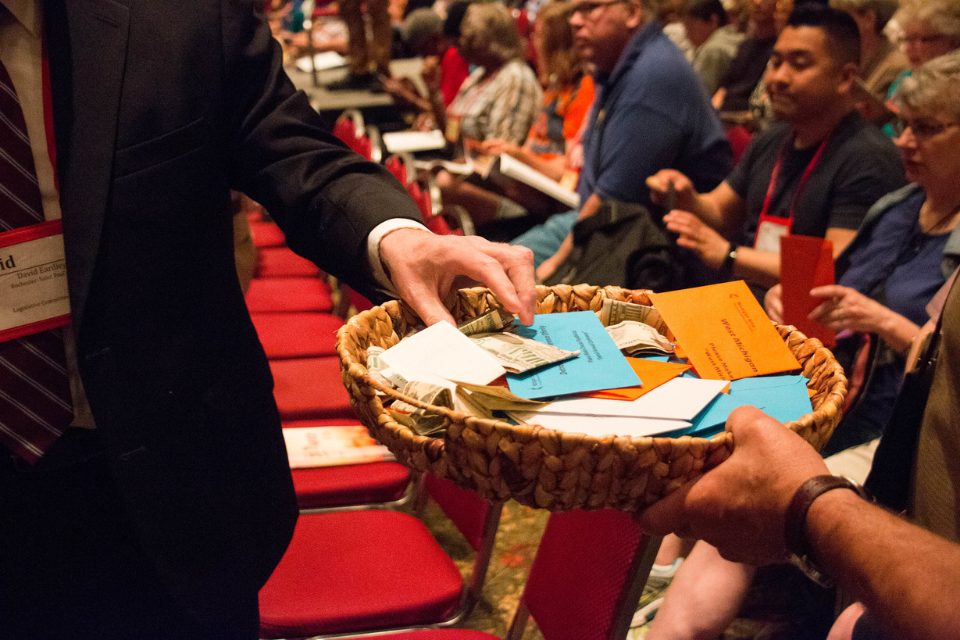 The offering received during the opening worship service will benefit our covenant partners: the Methodist Church of Haiti and the Liberia Annual Conference.
Haitian Assets for Peace International (Advance #3020490) will receive 45% of the total offering. The Michigan Haiti Covenant Partnership invites support for the work in the rural village of Mizak. HAPI empowers women and girls by providing health services through the Start Right program, maternity care, and vocational training to alleviate poverty and save lives.
The Bishop Judith Craig Children's Village in Liberia (Advance #11820A) will also receive 45% of the total offering. The funds will provide basic needs, education, counseling, and health care to orphaned and financially vulnerable children.
Both HAPI and the Bishop Craig Children's Village are international EngageMI Ministry Partners of the Michigan Conference. EngageMI is the mission engagement program of the Michigan Conference of The United Methodist Church.
Bishop Bard has also designated a 10% tithe of the opening worship offering to go to After the Storm (the rebranded name of Michigan Disaster Relief and Recovery), an expert in long-term disaster case management here in Michigan. The Michigan Conference launched After the Storm last year as an affiliated nonprofit since the work had outgrown the conference's ability to manage. The tithe will support those recovering from natural disasters here in Michigan.
For those donating by check, please make it payable to "Michigan Conference," noting "AC Offering" in the memo line. Bring your check to opening worship on Friday, June 2, or mail your check to Michigan Conference Center North, 1161 E. Clark Rd., Suite 212, DeWitt, MI 48820. You can also give online via this secure link.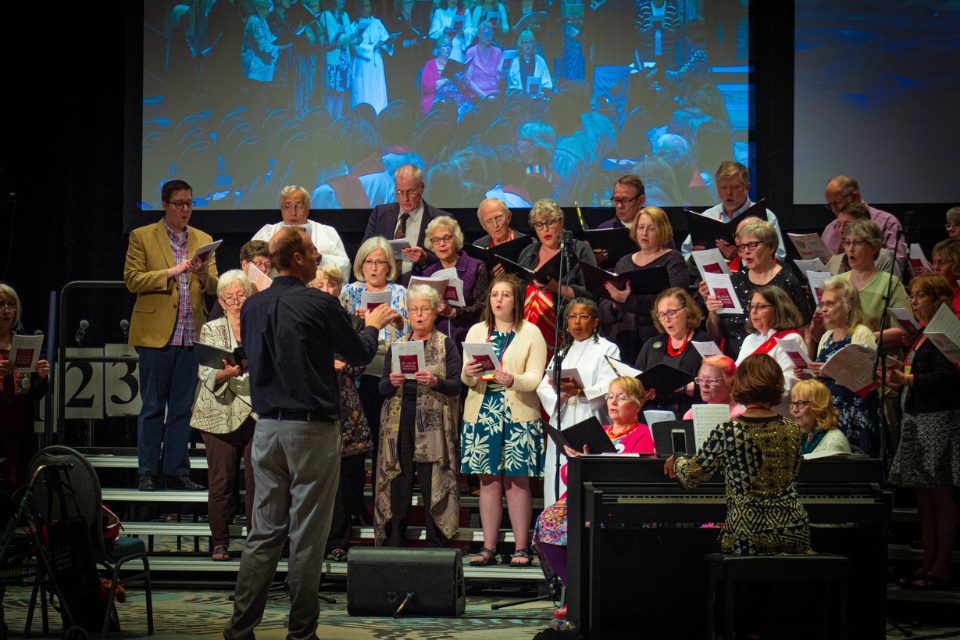 Our special guest preacher for Sunday's worship is Rev. Grace Imathiu, senior pastor of First United Methodist Church, Evanston, IL. Rev. Imathiu is intimately familiar with the church in its many theological expressions and social locations. She was born in Kenya and raised in the town of Meru and the city of Nairobi. She is an ordained elder in the Methodist Church in Kenya. She has served congregations in Nkubu and Lavington, Kenya; Richland, WA; Delaware, OH; Nashville, TN; and Green Bay and Brown Deer, WI. Click here to read more about Rev. Imathiu.
Rev. Imathiu will also be leading us in Bible study on Saturday. According to Rev. Woolley, "Grace has a unique style and approach to Bible study, always providing insight and a new perspective on interpreting the Word. We will no doubt be blessed in many ways by her presence!"
Augmenting Rev. Imathiu's sermon and the overall worship on Sunday morning will be the jubilant gospel choir from Southfield: Hope UMC, under the direction of Alvin Waddles.
Support and Recognize Ministry Leaders
The 2023 Annual Conference will set aside time for the support and recognition of ministry leaders—both clergy and laity.
The Service of Recognition, Commissioning, and Ordination will be held Saturday evening. Elders will be commissioned and ordained. Graduates from the Course of Study will be recognized. An offering will be received for the Ministerial Education Fund (MEF), which will provide funds to assist seminary students with educational expenses.
This annual worship service has a special place in Bishop Bard's heart. "Among the special moments in the ministry of a bishop," he says, "few match those moments when I offer recognition, place my hands on shoulders for commissioning, or place my hands on the head of those being ordained, in all cases invoking the Holy Spirit."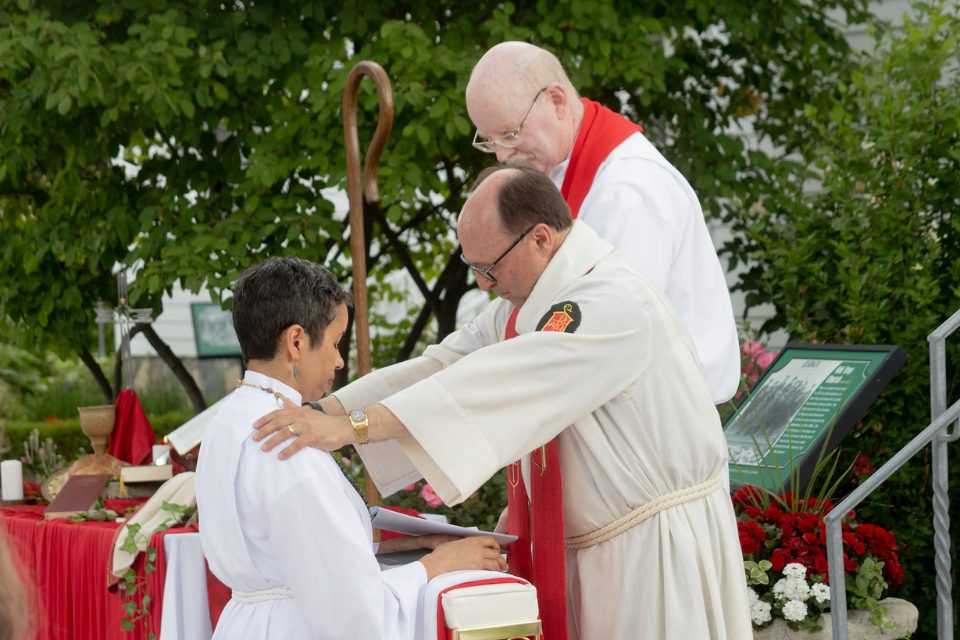 Rev. Barry Petrucci, chair of the Michigan Conference Board of Ordained Ministry (BOM), finds hope in the work of the BOM in credentialing professionals and supporting clergy in their careers through retirement and beyond, despite the myriad challenges brought on by COVID-19, the financial realities of conference finances, and the current season of disaffiliation.
Petrucci explains, "The BOM is continually reminded that God does new things just when we think things are desperately bleak. The fact that folks keep responding to the call of God through their local churches to become licensed pastors or to move through the significant process of ordination reminds us that God's mercies never come to an end; they are new every morning. We see God's faithfulness in the amazing faithfulness of those who continue to respond to the call in this fragile and evolving United Methodist Church in Michigan."
And this faithfulness can be seen beyond those called to professional ministry. It can be found in lay leaders carrying out innovative ministry, especially new online ministry.
Petrucci continues, "I am buoyed by those who have discovered the Wesleyan faith through COVID-19 and beyond by digitally participating in worship and small groups. That discovery brings such blessing, as disciples of Christ who may never step into, or even value, brick-and-mortar spaces are forged in the world. That we have lay, licensed, and ordained persons taking up the yoke of ministry in the digital world excites me beyond measure and gives me great hope."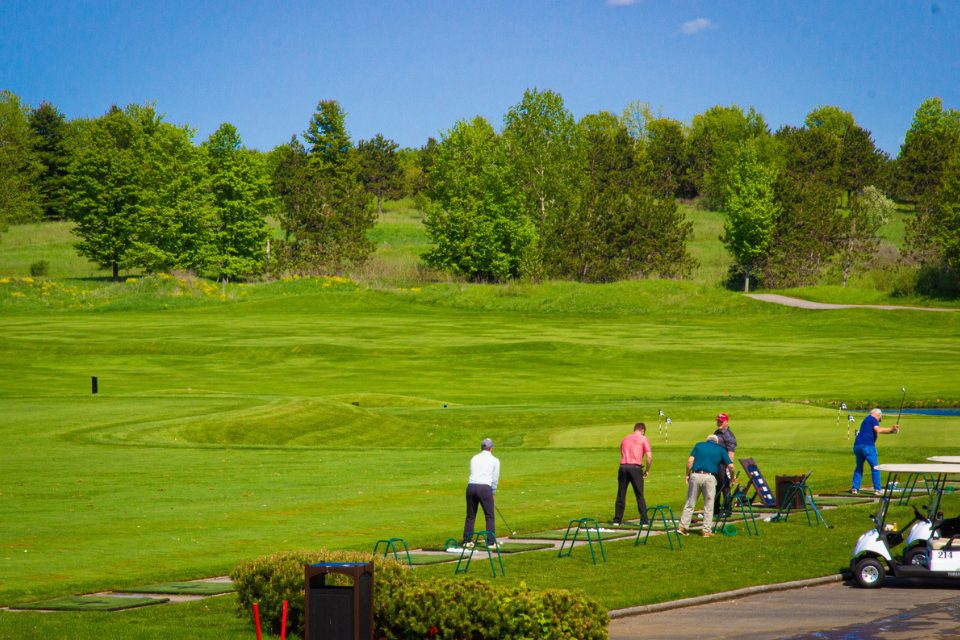 Lay leadership will be encouraged and supported during Friday's Laity Perspective (formerly Laity Event). The Board of Laity welcomes Kimberly R. Daniel to share her insights on Christian innovation. Kimberly has over 15 years of experience leading communications efforts at nonprofit organizations and has helped to catalyze faith-driven entrepreneurs to do good. Click here to read more about Daniels and her new book.
Annette Erbes, Michigan Conference Lay Leader, is glad for the Michigan Conference to experience Daniels' welcoming and passionate spirit as she leads the Laity Perspective. Erbes says, "I am excited to learn more from Kimberly about Christian innovation and begin to envision what ministries are ahead for laity. Kimberly's book shares this invitation: 'New visions emerge when we get curious. We pause. We encounter. We listen.' As we come together, may we get curious about what new things God will do here in the Michigan Conference."
Do Good through Missional Opportunities
On Friday, Saturday, and Sunday, the Board of Global Ministries is sponsoring a Mini Mission Fair at tables near Governors Hall. Click here to read more. Some of the participants include:
The annual Golf Scramble returns Friday morning at the Grand Traverse Resort and Spa's Spruce Run Golf Course. Check-in is at 8 am at the clubhouse, with a 9 am shotgun start. All proceeds will go directly to the eight campus ministry sites around the state to be used for the benefit of the students. Walk-ups are welcome on the day of the event.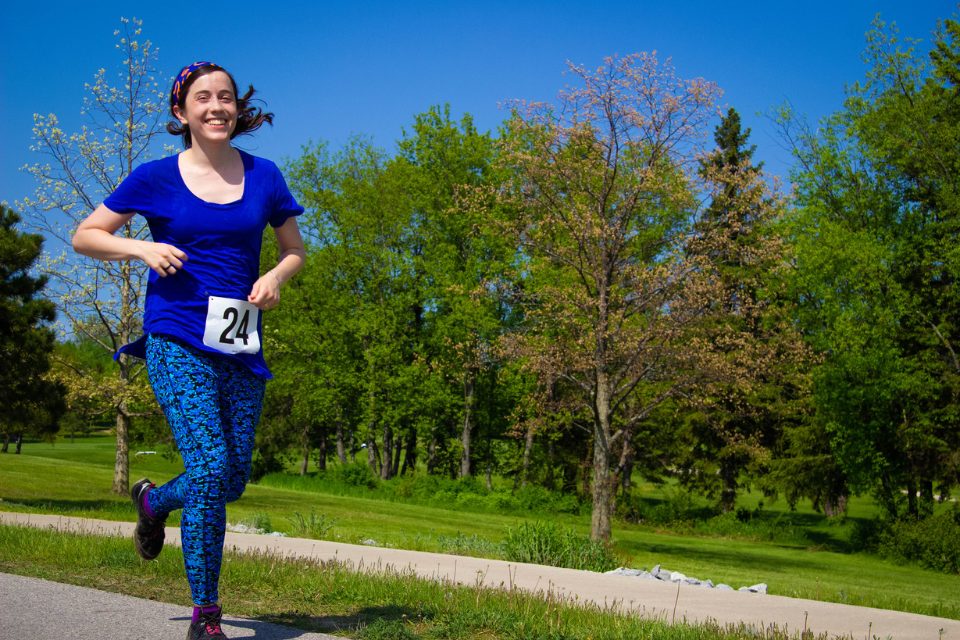 On Friday, from 9 am to noon in the Michigan Ballroom, rice meal bags will be packed at annual conference to distribute to those in need through Midwest Mission, most recently in Ukraine. Each rice meal bag contains rice, a vitamin pack, dehydrated vegetables, and soy.
The 7th annual 5K to raise money for child hunger relief in Michigan will happen on Friday morning at 11 am. It will be held on-site at the Grand Traverse Resort and Spa, with other events held throughout the state over the weekend. Individuals can donate directly to this missional opportunity by sending a check payable to "Michigan Conference," noting "5K/Child Hunger" in the memo line. Follow the check guidelines for the opening worship offering above.
Editor's note: Next week, a preview of conference business, budget matters, and legislation will be published on Wednesday, May 31, in MIconnect.
Last Updated on June 7, 2023