Jesus has continued to move among United Methodists during the COVID era and Michigan's laity have taken his message "just where people are" since March of 2020.
KAY DEMOSS
Senior Content Editor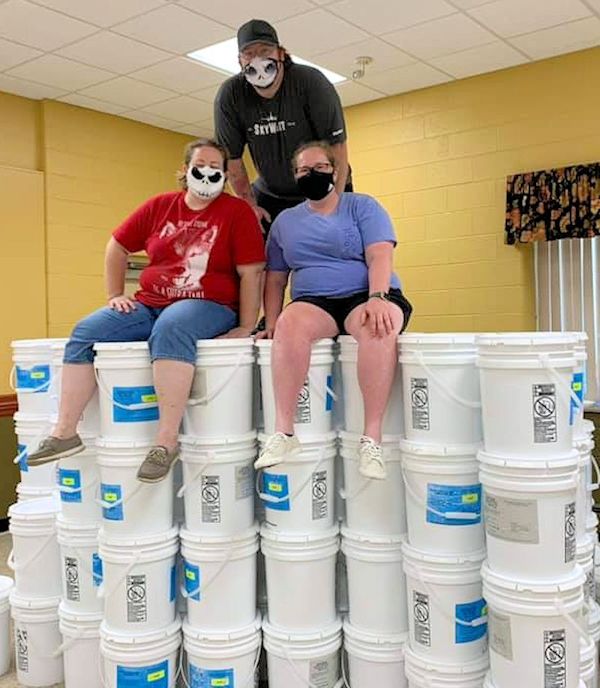 It's been almost five months since members of the Michigan Annual Conference heard Derrick Scott III assert, "Laity, if we are not living out our evangelistic call to be the gospel on the ground for the sake of the world, to be the hands and feet and heart and life of Jesus, then how will people ever, on a regular basis, know that there's a God in Heaven who loves them?"
Scott, Executive Director of Campus to City Wesley Foundation of Northeast Florida, was the keynote speaker for the Laity Event shared online on June 3.
Citing Matthew 9, Scott continued, "Jesus is just where the people are, and he's looking for some folks who will come with him on the journey, looking for some folks who will join him in simply being where the people are." He then brought the scripture to the here and now, stressing, "[Lay persons] are not walking in with collars, and we're not walking in with credentials, we're walking in — we're just living out our walk with Jesus, trying to figure out how we're gonna make sense of our lives We are just like our friends, just like our neighbors, just like the people in our community, and we're just where people are."
Being "where people are" has been challenging in the 19 months since the global pandemic isolated and distanced God's people one from another. And there's more to "make sense of" than ever before. However, Jesus has continued to be among us and has led Michigan's United Methodists into new ways of growing in faith and reaching their neighbors.
John Seppanen, lay leader of The Heritage District acknowledges how stressful these months of separation have been. "Not being able to be physically present with each other is hard. We can't share communion together. We have not been able to come to the table for potlucks, community dinners, or even Bible study." His counterpart on the East Winds District, Cyndy Rossman, agrees, noting, "The laity I know miss not being able to attend church on Sunday mornings. They miss in-person worship and the fellowship of other Christians."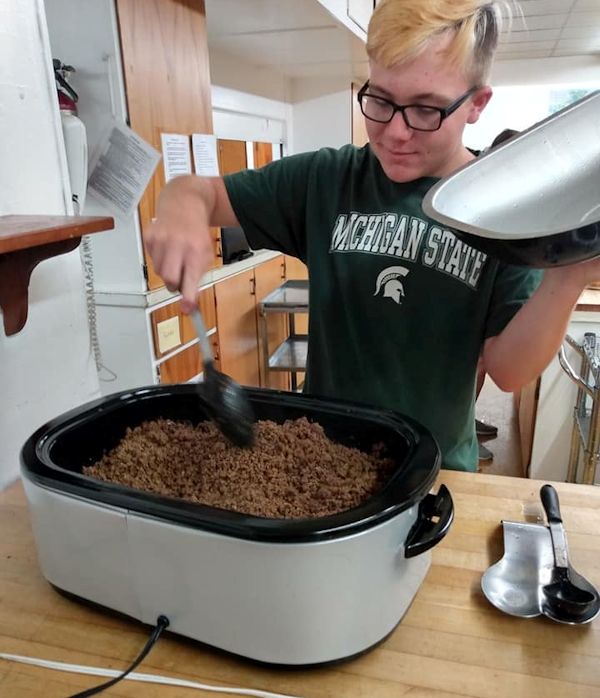 At the same time, Seppanen and Rossman have seen the laity grow. "I have seen laity stepping out of their normal routines and being creative," Cyndy says. "Some laity were very instrumental in helping their church to develop their technology for Facebook live, YouTube, Zoom, and other virtual formats. Other laity have stepped up and hosted virtual Bible studies, book clubs, Sunday School, and VBS." John explains that those new virtual connections have led to broader community. "Christians have searched for content on media they might not have explored without the pandemic." He celebrates the fact that Lay Servant Ministry classes are now being effectively taught remotely. Further, lay and clergy "staff have shared devotions and other opportunities throughout the week, extending everyone's time beyond just Sunday morning." Was it easy? Not always. John says, "Struggling to cope and adapt, I look back and realize that with God's help, I made it."
COVID in many ways made real the lines from the familiar hymn, The church is not a building. The church is not a steeple. The church is not a resting place. The church is a people. (UMH #475 "I am the church! You are the church!") Unable to safely be inside the four walls of the church, pastors and laity moved ministry into parking lots, sidewalks, and other wide-open spaces. Rossman states, "Laity have continued to serve their communities by helping with food give-aways, delivering groceries and meals to shut-ins, hosting worship and hymns sings in the parking lot or the city park. Outdoor nativity scenes were set up at Christmastime." Seppanen points out that those who have never walked into a church building have had more access to programs like virtual and drive-through Vacation Bible Schools and Bible studies. He has also seen more calling done by laypersons, checking in with those they don't see in church.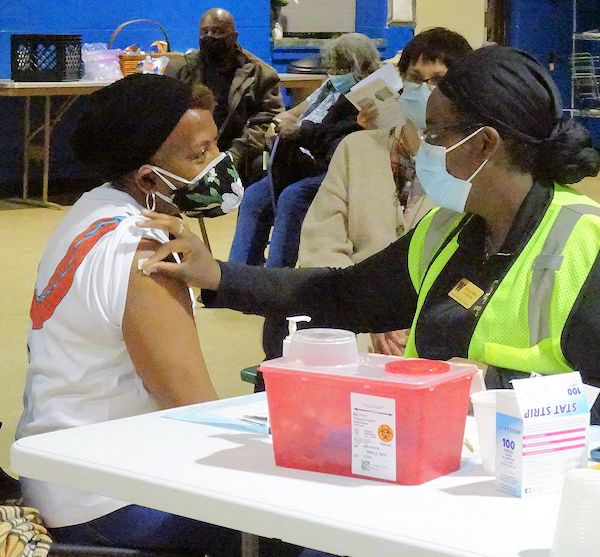 Laura Witkowski, Associate Director of Lay Leadership Development for The Michigan Conference, lifts up the importance of mutual support among laity and clergy. At this stage of the pandemic, "Clergy should ask for help," she says. "It's hard, but you never know what new gifts and talents you may find when you ask. And when a layperson is empowered, it has an incredible impact on that person and the congregation." As for the laity, Witkowski believes they should, "Take a breath. This has been a great challenge for everyone. I promise, your clergy or pastor, or staff are all doing the best they can. So, offer generosity and grace, upon grace, upon grace." She adds, "There may be a challenge the clergy are facing that you have the gifts and skills to help navigate. You're never going to know if you don't ask."
Rossman says listening is important moving forward. "Clergy can best support laypersons during the pandemic by listening to their ideas and encouraging laity to help in the community." At the same time, "Laity can best support clergy by listening to what their pastor is saying, offering support when needed, and praying for them." Seppanen comments that there have been gains during the COVID months that should not be lost. "Clergy need to continue to challenge laity to recognize that the church CAN change quickly. We don't have to go back to the slow decision process that was followed in the past." He hopes the churches continue with hybrid services in order to maintain contact with "more than those that enter the building." He encourages the laity to take some risks by taking on some of the tasks their pastors have absorbed during COVID, "even if that means learning some new skills and making some mistakes along the way." Both of the lay leaders call upon all to pray as congregations seek a new normal.
In his keynote address to the laity of The Michigan Conference, Derrick Scott asked, "Are you willing for your name to be called and added to the list of those that Jesus can look to when there's an issue that needs to be dealt with… Are there any individuals here who will put their hand up and say, 'Jesus, I'm a layperson, but I'm not just a layperson. I am a layperson with gifts that can be used to bring justice and advocacy in this situation?'"
Cyndy Rossman has seen that question answered by laypeople around her. "Laity have learned creative ways to be disciples during the pandemic," she says, "from making face masks for health care workers, delivering meals, collecting clothes and blankets for the homeless, and writing cards and letters to show that someone cares."
John Seppanen also has seen laity rethink their role and embrace what it means to be the gospel on the ground. "We better understand that church shouldn't just happen when people walk into our buildings," he asserts. "Our mission field is much larger than just the radius around us through which we can comfortably drive to participate on a weekly basis." Seppanen also notes, "By focusing on COVID, we focused less on our differences around human sexuality. Maybe this time away will allow future discussion to be less painful?"
Laura Witkowski concludes with a helpful suggestion. "I recently heard Bob Goff say, 'I'm not trying to be right anymore. I'm trying to be Jesus.' Think about that when you're looking for ways to be supportive of each other as the pandemic continues."
~ Note: Laura Witkowski is active at Grand Rapids Aldersgate United Methodist Church. Cyndy Rossman is engaged at Brown City UMC. John Seppanen calls Marshall UMC home.