Two United Methodist churches on the Mid-Michigan District — Gunnisonville and Bath — recently welcomed four new members who first became part of the online congregation during the pandemic.
Matt Kreh is a local pastor serving Gunnisonville and Bath United Methodist churches. He leads worship in two services every Sunday morning. Worship at Bath is band-led. Worship at Gunnisonville is choir-led.
Matt recently shared a joy with a number of conference leaders. He reported that "We've successfully managed to keep our online service going while opening in-person. God is using us to reach new people. Four of the last five baptisms are directly related to being online – one infant and three adult professions of faith of the 12 who joined last Sunday."
This is the transcript of Matt's message on the video clip that can be viewed below. 
"We can all be ministers of loneliness. In fact, that is just what we are to be with each other as I was reminded last week when we had several new people joining our church; people from Bath and Gunnisonville, and a growing number of people connecting online. We had people from each of those venues joining our church. We had four new people from all of you who are watching online, who joined our church this last month. Those people ranged from a few months old to near 90.
"I keep hearing of new people who are watching. A part of the beauty of partnering in ministry with you in this way is that it reduces our loneliness!
"This video represents stories of how God is working in such an amazing way! And in an amazingly diverse group of people who we call partners and friends."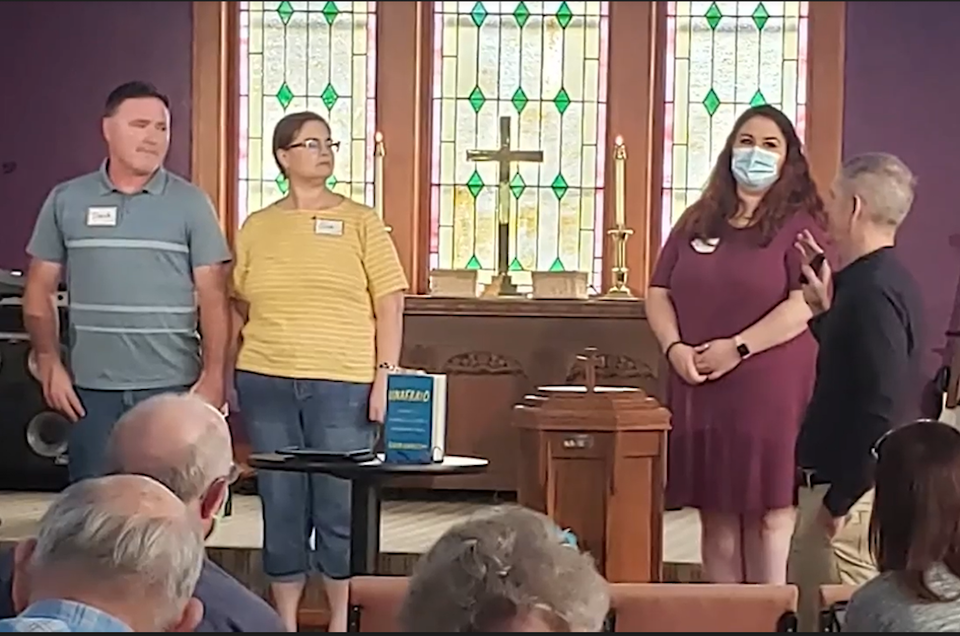 Mid-Michigan District Superintendent Jerry DeVine thanked Matt for "a great story of local church impact through online outreach during the pandemic." Bishop David Bard added, "May God's Spirit continue to guide and empower you, and may God's grace flow wildly and wonderfully through your shared ministry."