Questions?
If you have questions, please contact Ministry Consultant Alice Townley at (517) 347-4030 x4082.
GOAL: Engage in at least one hands-on action that:
Intentionally honors the sacred dignity and intrinsic worth of every person who participates in the missions and ministries of your congregation
Builds relationships with a local, national, or international community
Addresses root causes of systemic injustice.
Below are suggested resources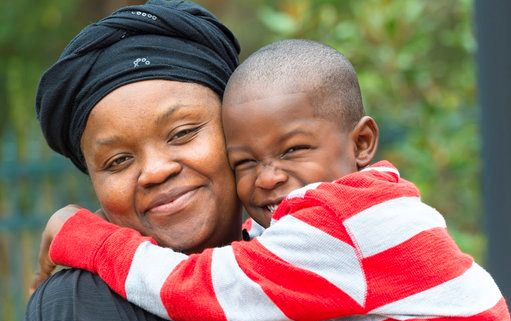 ENGAGING IN MISSION IN THE TIME OF PANDEMIC
Even during the current pandemic and time of institutional uncertainty, God's presence and call to mission remain steadfast. Now is not the time to withdraw; now is the time to review, re-imagine and pray our way to new approaches for engagement in mission.
Given current restrictions on in-person gatherings, Engagemi encourages congregations to use Learn-Give-Act steps as Spirit-led catalysts for prayerful, playful, creative conversations and ministries that are unique to your faith community.
Suggestions to get started:
Gather a diverse group – not only the Missions Team - for a Zoom conversation about Engagemi (be sure to include youth)
Prior to the conversation, ask participants to read at least pages 1-10 of the Engage MI program book insert link here
During the Zoom meeting, pray, think, imagine and talk about what excites the group and how Learn-Give-Act goals might be adapted to life during the pandemic
Act examples:
Collect items to donate to local shelters via a safe drop-off at the church or someone's home
Visit https://umvimncj.org/project-listings/virtual-missions/ for a list of virtual missions
Make friendly phone calls to persons who may live alone or who were home-bound prior to the pandemic
Have a few people visit UMC's Abundant Health initiative website for ideas about how to improve health in mind-body-spirit at home and across the world https://umcabundanthealth.org/
Be creative, be joyful in Christ, stay connected, and become an Engage MI congregation!
ACT RESOURCES
UNITED METHODIST VOLUNTEERS IN MISSION
United Methodist Volunteers In Mission (UMVIM) is a grassroots movement within The United Methodist Church designed to provide an official channel whereby Christians, both lay and clergy, may offer their skills and talents for Christian service at home and around the world on short term assignments at their own expense.
Their work includes construction and renewing of mission facilities, teaching, witnessing, conducting medical clinics, conducting Bible study or Bible School for children, and serving in disaster relief efforts around the world.
Find an opportunity to serve with UMVIM
More information for UMVIM in Michigan
UMVIM LOCATIONS IN MICHIGAN
Cass Community Social Services, Detroit
God's Country Cooperative Parish, Newberry
For More Information About UMVIM please contact Jody Pratt, Michigan Conference UMVIM Coordinator
MICHIGAN CONFERENCE DISASTER RESPONSE & RECOVERY
Find ways your congregation can be in ministry with communities effected by disaster.
MICHIGAN CONFERENCE COVENANTS WITH HAITI AND LIBERIA
Find ways your congregation can be in ministry with the people of the Methodist Church of Haiti and the Liberia Annual Conference of The United Methodist Church.
Haiti Covenant Partnership, contact the Rev. Karl Zeigler
Liberia Ministry Partners, contact the Rev. Jon Reynolds
MICHIGAN CONFERENCE OR DISTRICT CHRIST CENTERED MINISTRY & MISSION PROJECTS
Contact one of our Conference or District CCMM Projects to find out how your congregation can partner and be in "ministry with."
RESOURCE TO ENGAGE YOUR LOCAL COMMUNITY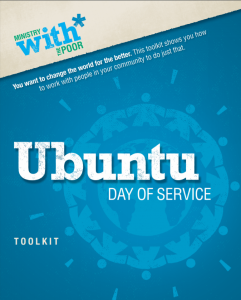 Ubuntu Day of Service by United Methodist Women
An Ubuntu Day of Service isn't a typical volunteer day or service project. This day combines the being and doing of mission. This toolkit guides you through planning an Ubuntu Day of Service with information about mission work that links service and action with justice. It includes helpful planning tips and fundamental concepts that are critical to understanding how the mission of being and doing intersect.
"50 Ways to Take Church to the Community" by the Lewis Center for Church Leadership
Churches can no longer open their doors and expect that people will come in. Effective congregations go into the world to encounter those in need of the gospel. These 50 Ways provide tips on reaching beyond the walls of your church with worship, community events, ministries, and service.
"50 Ways to Engage Local Schools" by the Lewis Center for Church Leadership
Many congregations find that reaching out to their local schools is an important way to serve children and their families and strengthen ties with the broader community. Here are 50 Ways you can engage your local school effectively.
Mission-Minded Guide to Church and School Partnerships by Jake McGlothlin
The Mission-Minded Guide to Church and School Partnerships offers practical steps congregations can take to make a difference with the children in their community. From basic organization, training, safety, and planning, leaders will learn how to share the vision and effectively recruit and train volunteers. Most importantly, leaders will discover how to begin a collaborative, trusting relationship with students, administrators, and teachers. In addition, there are suggestions for sharing information about the partnership through communication tools like newsletters and special Sundays for welcoming the schools, teachers, principals, and more.
ADDRESS SYSTEMIC INJUSTICE THROUGH FAITHFUL CIVIC ENGAGEMENT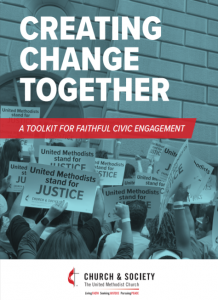 "Creating Change Together: A Toolkit for Faithful Civic Engagement" by the General Board of Church & Society
"Creating Change Together" provides the biblical and United Methodist ground for civic engagement and essential tools to address public concerns. Topics include: claiming our story, connecting with decision makers (with tips for advocating through visiting, public witness, calling, writing and social media), and engaging in the electoral process.