Have more questions?
Contact Rev. Paul Perez
Director of Connectional Ministry
pperez@michiganumc.org
(517) 347-4030 x4070
Welcome our neighbors.
United Methodists have long partnered with Protestant, Catholic, Jewish, and Muslim neighbors to welcome refugees. Our sacred texts give us this call, and our shared histories lead us to work together in refugee resettlement. The United Methodist Church is one of 37 member communions of Church World Service. Church World Service is one of nine main U.S. resettlement agencies that work to coordinate across the country.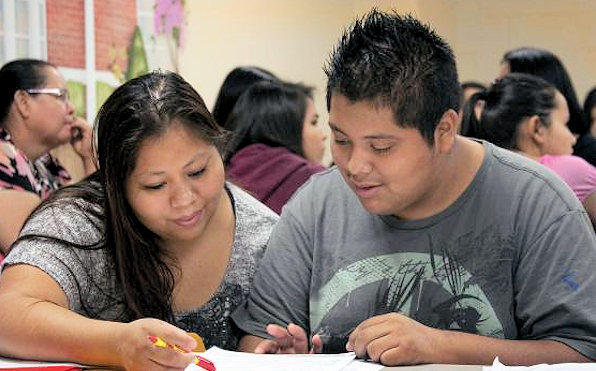 In Michigan, those resettlement agencies include St. Vincent Catholic Charities (STVCC), Samaritas, Bethany Christian Services, Jewish Family Services, and the U.S. Committee for Refugees and Immigrants (USCRI). In refugee resettlement, we of many faiths come together to protect those fleeing war, persecution, and death.
Around 100,000 Afghans have recently been evacuated from Afghanistan, many arriving with just the clothes on their back. Because the Afghans came so quickly, they do not have the same immigration status as refugees or Special Immigrant Visa holders (SIVs).  This means they are not eligible for the same benefits and services, such as cash, food assistance, and Medicaid. Refugee resettlement agencies are raising funds for initial rent, clothing, and food as they apply for jobs and enroll in school. In Lansing, St. Vincent Catholic Charities (STVCC) has calculated that it will cost about $2,000 to keep a family of four alive for one month.
Here's what we know so far about where several hundred Afghans will settle in Michigan and the refugee resettlement agency helping them:
Michigan: State of Michigan
Ann Arbor: Jewish Family Services
Battle Creek: Samaritas
Detroit/Southeast Michigan: Samaritas, USCRI
Kalamazoo: Bethany Christian Services, Samaritas
Grand Rapids (including Holland and Muskegon): Bethany Christian Services, Samaritas
Lansing: Vincent Catholic Charities, Samaritas (foster care for unaccompanied minors)
Give
Financial gifts are needed for food, clothing, healthcare, rent, and other basic needs. Afghan evacuees are unable to receive benefits, and the transition takes time to find housing, start work, and enroll children in school. St. Vincent Catholic Charities (STVCC) estimates that to keep a family of four alive for one month will cost $2,000. STVCC is also fundraising to help with immigration legal feels. All resettlement agencies in Michigan are raising funds for this life-saving work. Consider giving generously, sharing the need, and inviting others to help as well.
Click on the link to find ways to give throughout the state.
Act
Pray for all involved
Share positive messages of welcome
Volunteer to help with resettlement agencies, fundraise, or organize support in your area
Advocate with elected officials for refugee resettlement funding
Help find affordable housing in resettlement communities
Sign up to learn more, share what you are doing, and/or network with others in the newly forming Michigan Conference Refugee Resettlement Network by filling out this google doc. Contact Sonya Luna for more information.