A Water Justice Summit held in Detroit, January 24-25, 2020, will draw participants from around the world with the goal of uniting to protect God's gift of clean water.

KAY DEMOSS
Senior Content Editor
People from around the globe are preparing to gather in Detroit at Cass Community United Methodist Church, January 24-25, 2020. What do they have in common? They are all concerned about water rights and accessibility. The event that draws them together is a Water Justice Summit with the theme, "By Water and the Spirit." 
Two of the three organizers, the Revs Jon Reynolds and Alex Plum, have spoken about the goals of the gathering. Reynolds said, "I encourage people to come because they are curious and have realized that they take water for granted. Come to learn more about what to do to help people lead healthier, safer lives." His main hope is that those who attend will "pause for a moment every time they turn on their shower or faucet to brush their teeth and recognize that what they are doing is not normal for nearly 1 billion others in the world." Further, Reynolds prays they "take action steps to help people get access to water." 
Plum adds, "Any person who has dipped a toe in a Michigan great lake or turned on the tap and enjoyed a glass of cold water after raking a lawn should come to this event," Alex says. He wants participants to gain a new perspective. "Anyone who loves a warm shower on a cold Michigan morning does that without appreciating how finite that resource is." Alex continues, "That person doesn't realize how many of our neighbors don't have that luxury because they can't afford it, or the infrastructure has poisoned it with lead." 
The third person instrumental in making the event happen is Jefferson Knight, Director of Peace, Justice, and Reconciliation for the Liberia Conference. His work with Water For Life, an UMCOR Advance Special brings him to the table. Water for Life has installed over 300 freshwater wells in Liberia. 
He says, "Local villages, towns, and communities have had their physical and spiritual lives radically improved" through the work of Water For Life." He adds, "Over 300,000 Christians and non-Christians are been impacted as a result of the work of the United Methodist Church in Liberia, experiencing access to clean water for the first time in their lives." He explains that students, especially females, are staying in school longer because of the availability of fresh water and toilets on campuses. "Many times female students missed classes every month during their menstrual cycle. Now they are staying in school and competing with their male counterparts. He describes another blessing. "Women and children who bear the brunt of finding water every day for their families don't have to trek long distances any longer in order to fetch it from rivers and creeks."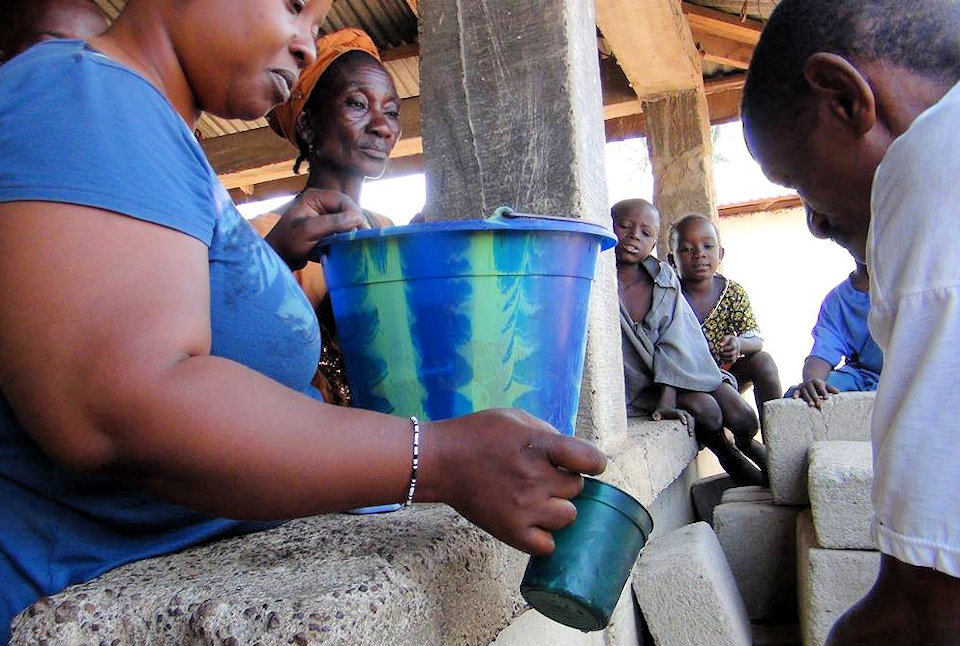 Catherine Norman is another presenter who will be traveling from Africa to attend the summit. Catherine serves as the Health Coordinator for the Sierra Leone Conference of The United Methodist Church. She shares this about how her work impacts the daily lives of those she serves through UMCOR's WASH program. "Many health conditions are related to the lack of clean and safe water for drinking and other uses. Clean water, good hygiene behaviors, and waste management are crucial factors in preventing outbreaks of disease." 
Norman lists cholera, diarrhea, skin diseases, and worm infestation as water-related health issues. "These will likely keep spreading," she says, "if people do not have access to adequate WASH facilities." A culture of hand-washing is essential and when neglected, 'consequences are mostly deadly." In 2016 it was estimated that 90% of the schools and Primary Health Units in Sierra Leone lacked basic WASH facilities. Three UMC primary schools benefited from WASH programs started by UMCOR in 2017. "The children no longer drink polluted water from ponds and streams or take water to school from home," Norman reports. 
Shamiso Winnet Mupara, Executive Director of Environmental Buddies Zimbabwe Trust, brings her expertise as a tree planter to the summit. "As a tree planter and forestry resources manager, water is one of the most critical forest resources that we deal with daily," she reports. Their reforestation efforts rely on rainwater and groundwater for irrigation of trees in the nursery and out-planted areas. She notes, "In drought years rural communities often suffer from food insecurity because of poor crop yields and fewer forest resources like wild fruits, edible worms, honey, and vegetables." She adds that urban populations also suffer during drought as city dwellers turn to water from unsafe sources during times of rationing. 
Mupara talks about the irony that too much water can be as devastating as too little water. "Cyclones in 2000, 2016, and 2019 brought heavy rains that caused loss of life, destruction of homes, forests, and livelihoods. Such water incidences have the same impacts of causing food insecurity among Zimbabweans." As a forester, she "believes that some natural disasters can be tackled by planting trees or protecting watersheds. Trees aid infiltration that recharges groundwater storage." Another benefit of afforestation is the mitigation of global warming. Mupara shares a reminder that "Trees absorb carbon dioxide from the atmosphere and slow down climate change."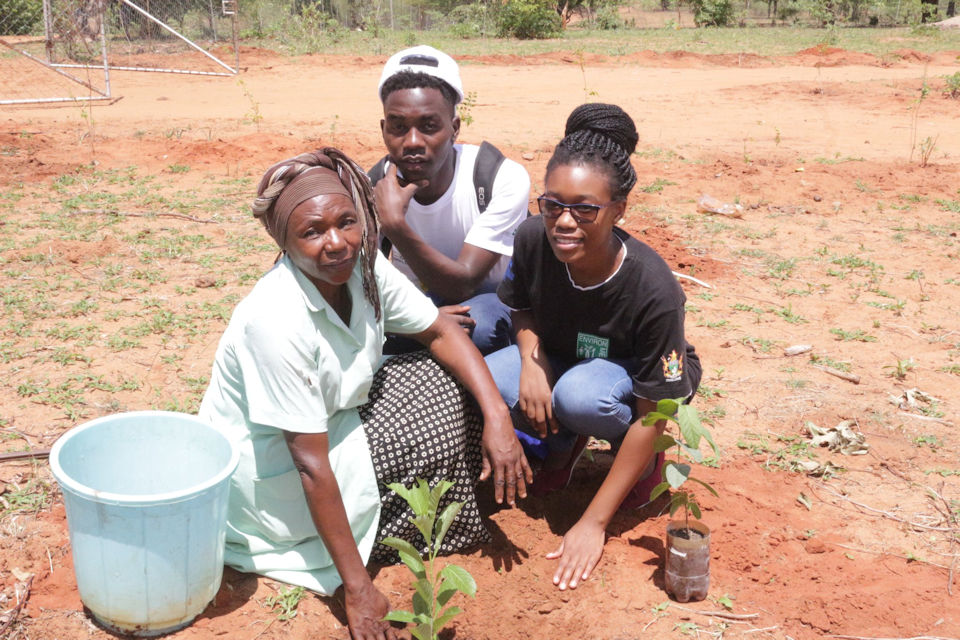 Norman, Mupara, and Knight all encourage participation in the summit. "Water was created by God before every other thing according to the Bible account in Genesis 1:2. It is such an essential component of life, it was created on the very first day of creation," Knight asserts. He underscores the importance of the responsible use of water. "As one of the best gifts that God has given to humanity to live a full life and fulfill God's mandate of replenishing Mother Earth, we have a responsibility to protect water." He says the summit "will help to expose how water has been ignorantly and negatively dealt with by us in the United States, Africa and the rest of the world." 
Catherine Norman hopes the summit will "create awareness about the problems relating to lack of clean and safe drinking water." She hopes that strategies will be developed to effectively implement proper waste management systems that will maintain health and hygiene in Sierra Leone. "Lessons learned and experiences shared from various countries will be helpful," she concludes. 
Shamiso Mupara appeals to grassroots leaders attending the summit. "We need to understand water justice, especially in the wake of climate change. We must better understand sources, the causes of droughts and floods due to climate change, and sustainable ways to safeguard clean water." She hopes participants gain greater knowledge of "inputs, outputs, and drivers of a water cycle." While Mupara asserts that policies and laws about protection are crucial at national and international levels, she says that every household has a part to play. "I hope people take away practical actions that can be employed in homes and communities, like rainwater harvesting, gray water recycling, and others."
"We as a church can redefine the importance of water as God's good gift to humanity," Knight states. "Our role is to ensure that it is protected and equitably distributed to all." He believes that participants at the Water Summit will receive fresh information from water practitioners around the world. "The United Methodist Church has been responding to these issues and can help us become more intentional about advocating for water justice through the development of policies." 
This is just a sample of the broad range of issues to be discussed and the depth of knowledge being brought to the summit by water warriors from around the globe. 
Click here for complete information about the Water Justice Summit.  Take advantage now of early-bird registration ($50 before January 1 and $75 after). 
"This is the time that the church should wake up to the reality that water has been destroyed by men and women," Knight observes. "It is time that the prophetic voice of the church should be echoed to bring this menace to an end."
Last Updated on December 8, 2023