The Michigan Conference announces new ministry partners in Mozambique and Switzerland: Blair Moses Kamanga and Joy Eva Bohol.
KAY DEMOSS
Michigan Conference Communications
"From Everywhere, To Everywhere." That's the tagline of the General Board of Global Ministries of The United Methodist Church. One needs to look no further than Michigan to understand what that means.
Some may remember Mary Jean Tennant and the Rev. Terry Macarthur. Both lived in the state and then went from Michigan to serve as Methodist missionaries. Mary Jean Tennant, now deceased, was Christ's ambassador to Mozambique for 40+ years. Terry Macarthur went to Switzerland, where he was a worship consultant for the World Council of Churches from 1988-2000. Macarthur now serves as minister of music and choir director in the Evangelical Lutheran Church of Geneva.
Today, decades after Michigan churches made covenants with Mary Jean Tennant and Terry Macarthur, the Michigan Conference Board of Global Ministries announces new ministry partners in Mozambique and Switzerland.
The new faces are Joy Eva Bohol and Blair Moses Kamanga. Kamanga, from Malawi, went to Mozambique in 2020, where he is the Agricultural Coordinator for the North Annual Conference of that country. Bohol, from the Philippines, moved to Switzerland in 2017. She is assigned as Program Executive for Youth Engagement at the World Council of Churches (WCC).
Nurturing Partnerships
The Rev. Audra Hudson Stone is the Conference Secretary of Global Ministries. In this role, she serves as a connector between the Michigan Conference and the General Board of Global Ministries (GBGM). Audra helps congregations across Michigan nurture relationships with mission projects and missionaries.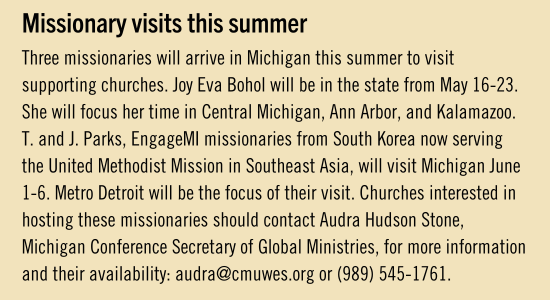 At present, there are 188 GBGM missionaries serving in 50 countries. The Mission Personnel section of EngageMI (Step 5) includes 15 of those GBGM missionaries. How are persons selected for inclusion in EngageMI?
Audra explains, "We chose to add Blair Moses and Joy Eva to our list of Michigan-supported missionaries to diversify the breadth of communities our conference helps support." She adds, "Blair Moses' work in Mozambique strengthens our support of justice and mercy in East Africa, and Joy Eva's work in Switzerland deepens our commitment to ministries of hope in Europe." She notes that both geographic areas were previously "underrepresented in our conference missionary support due to missionary retirements or changes in assignment."
The focus of the missionaries' work is another thing that is considered. "We also choose our group of conference-supported missionaries with the intent of representing a variety of mission projects," Audra states. "Joy Eva and Blair Moses add their focuses on advocacy, community development, and creation care to the rich tapestry of mission work our Michigan conference supports."
Young People with Purpose
Joy Eva Bohol—her name is short for "Joyful Evangelist"—is from Cebu City in the Philippines. She served as national president of the United Methodist Youth Fellowship in the Philippines. Her missionary bio notes that "she knew for years that she would enter mission as a vocation, and she hoped that the UMC in the Philippines would launch a domestic mission program for passionate young people."
Joy served as a Mission Intern, a forerunner of the current Global Mission Fellows, that engaged young adults in ministries of justice, peace, and advocacy. She served in Colombia with an agency that helps people experiencing poverty assert their claims to human rights.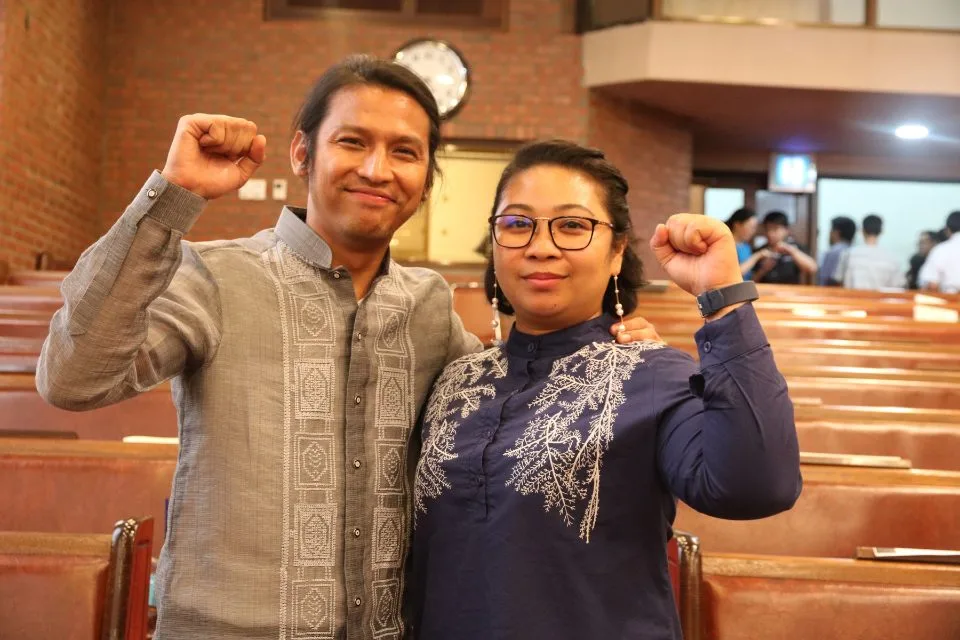 Commissioned as a GBGM missionary in 2015, Joy became an advocate for Generation Transformation, an initiative of GBGM that promotes missionary service as a vocational choice for young people. She encouraged participation in Global Mission Fellows while working out of offices in New York City and then Seoul, South Korea.
One of Joy's favorite scriptures is Luke 4:17-20, the passage about Jesus engaging with people in the synagogue. "When Jesus read Isaiah's scroll, saying 'The Spirit of the Lord is upon me,' it resonated with me," Joy recalls. "God's calling to serve in the fight for social justice, struggling with those in the margin, and being in solidarity with the oppressed, is for everyone—wherever you are in the world. God's mission is for everyone from everywhere to everywhere." She concludes, "Jesus knew exactly what his purpose was. We should, too, and live out Jesus' mission statement as found in Luke 4."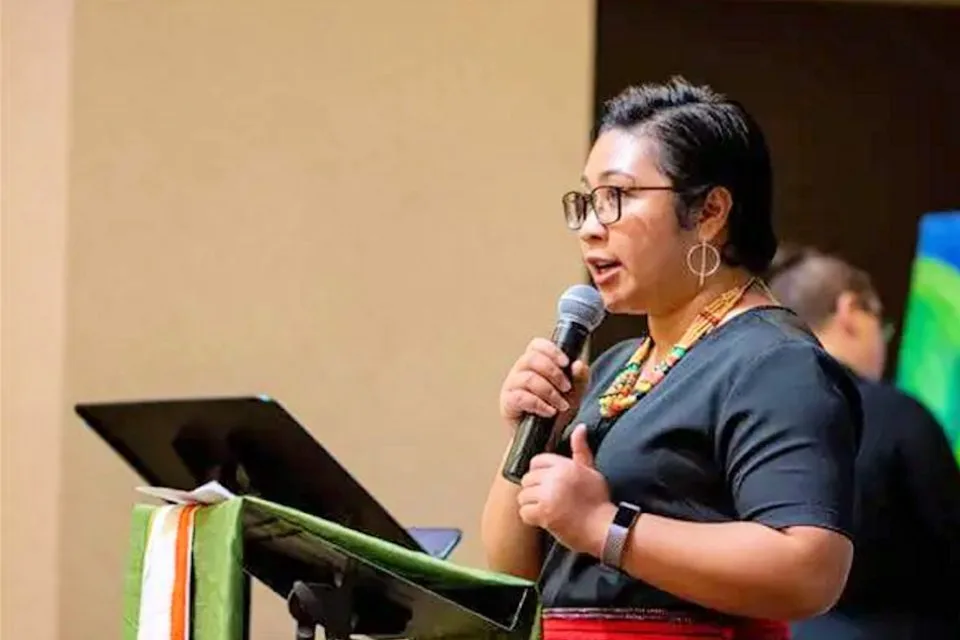 Eva Joy continues to live out of her passion for creating young disciples in her present assignment at the World Council of Churches. She is quoted in a recent WCC blog: "Young people are creating waves that are not just passing, but waves that are transforming."
Bohol's voice builds a prophetic bridge across generations. "As church and fellowship, we must be reflective on our engagement with the young people. We often say that we accompany young people and provide a platform for them to speak and bring their concerns to us. However, if the accompaniment doesn't equal to sharing the decision-making space or co-leadership, and the platform is not the decision-making table, then how is the church intentionally allowing herself to be inclusive of young people and the gifts they bring?" Read more in her Nov. 2022 blog, "Young people 'radically impatient' as climate talks continue."
A Farming Preacher
Blair Moses Kamanga was born in central Malawi. After losing his father in a road accident when he was six, he went to live with his uncle, a faithful member of the Assemblies of God church. Baptized at 12, Kamanga served as a youth leader and advisor, a deacon, a food and agriculture coordinator, a lay preacher, and an outreach service coordinator.
His missionary bio notes that Kamanga's village was near a refugee camp. He reflects, "The activities at the camp made me grow up in faith, knowing Jesus Christ as my personal Savior. Refugees used to come to beg for leftovers from the gardens. Because of this, I requested a small piece of land just to produce vegetables and share with the refugees."
His love of grassroots agriculture started at an early age. His expertise grew, as did his training and teaching of others. His work in Mozambique addresses the root issues of food security challenges. The agricultural project generates income for the farmers and provides nutritious food for orphanages, clinics, and other church-related institutions.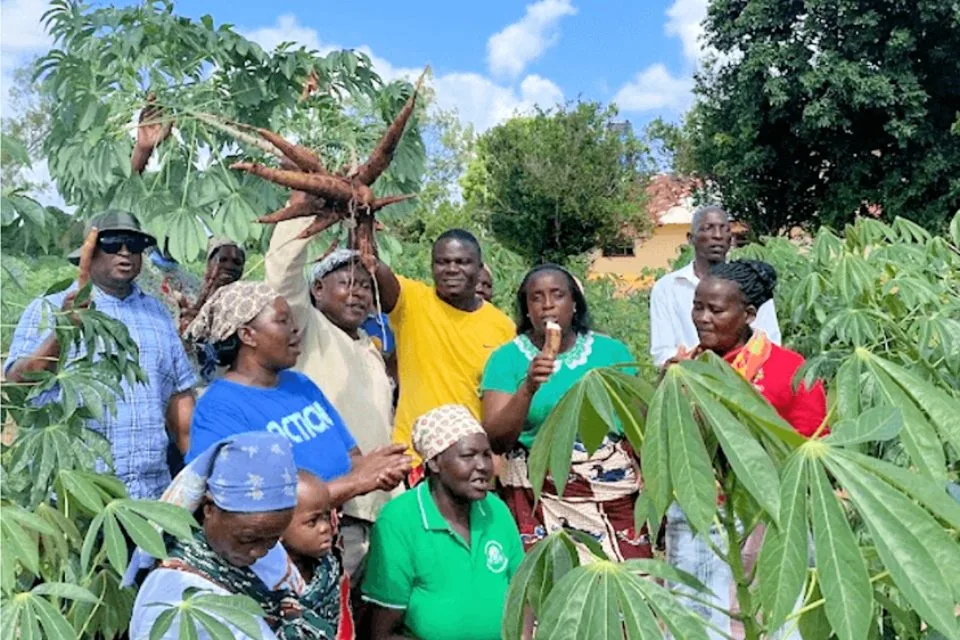 "When I became a UMC missionary," he said, "my family and I decided to go back to our roots as dedicated members of The United Methodist Church." Kamanga has discovered that conversations about food can lead to discussions about the foundations of life. "I am providing extension services to local farmers," he says, "and at the same time preaching." His passion blends sustainable agricultural development with evangelism.
In his recent blog, "Farming is an act of faith," Kamanga reflects on seedtime and harvest. "Missionaries cannot genuinely be productive apart from God because the branches bear fruit by being connected to the vine. I learned to shift my focus from myself, remembering God wanted me to remain in him. With this understanding, fruit will naturally be borne as an outcome."
United Methodist missionaries are everywhere. But Blair Moses Kamanga offers an important reminder. God is everywhere, too! Blair Moses recalls, "At one point, I realized my parents and friends back home in Malawi could never imagine where I am at this moment. Only God knows where I am, and God is here with me." But, he adds, "I was overwhelmed by this revelation. I felt God's presence not only with my rational thought but with my heart and soul. God speaks to me, 'You did not choose me, but I chose you and appointed you [for this mission]'" (John 15:16).
Thank you, Michigan Conference, for supporting God's everywhere people we call missionaries.
Editor's note: There are Six Steps for congregations to follow to become an EngageMI Church. Step 5 is the support of a United Methodist missionary. Support is not just about dollars. A covenant with a missionary also includes prayer and engaging in the story of their ministry with God's people.
Last Updated on October 31, 2023