Enrich your Lenten journey this year by using a devotional published by the Society of St. Andrew or by participating in one of their ministries that feed and nourish our neighbors.
KAY DEMOSS
Michigan Conference Communications
Fasting has been a spiritual discipline during Lent for centuries. It is a time-honored tradition for people to give up things during this season—meat, chocolate, coffee.
But there are millions of people around the globe for whom fasting is not a choice but a hard reality. According to Bread for the World, 700 million people experience hunger every day; 40 million in the United States struggle to put food on the table. Right here in Michigan, Feeding America estimates that one in nine people face hunger; 297,150 of those are children.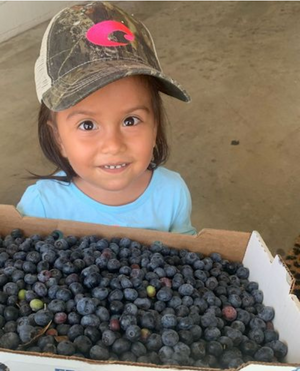 So, in addition to fasting during Lent 2023, please consider giving to ministries that feed and nourish our neighbors. There are many organizations to choose from, among them is the Society of St. Andrew. SoSA is a Step 3 EngageMI ministry partner.
The Society of St. Andrew provides Lenten devotional materials to aid in this effort. Devotions include scripture, a reflection, and prayer. Information is included that raises awareness about hunger and how to help combat it. The daily offerings begin on Ash Wednesday, February 22, and conclude on Easter Sunday, April 9.
This year's theme is "Redeemed." This topic is always significant for people to contemplate along their Lenten journey. It is also a key component of SoSA's approach to hunger ministry. To "redeem" is "to be saved and delivered." In 2022, the Society of St. Andrew gleaned, gathered, and gave away 20,747,341 pounds of fresh produce with the help of 18,062 volunteers. This food, salvaged from the fields of 854 farmers, was shared by 1,840 feeding agencies across the United States.
Allyson Ey, Director of Operations for SoSA, states that they do not have a regional office in Michigan. Ey goes on to report: "Our main connections in Michigan are through individuals and congregations who make use of our materials or churches with interest in hosting crop drops."
She celebrates the ministry of Trinity United Methodist Church in Lapeer, a dedicated church partner with the Society of St. Andrew since 2014. Over the past nine years, Lapeer: Trinity UMC "has hosted numerous potato drops through our Potato and Produce Project and has been instrumental in getting 184,000 pounds of produce to agencies such as the Food Bank of Eastern Michigan in Flint, Habitat for Humanity of Lapeer, North Branch Food Pantry in North Branch, and Hungry for Christ in Hamilton, MI." Ey says Trinity hosted their most recent drop in September of 2022. "We are so grateful for their ongoing work to end hunger," she concludes.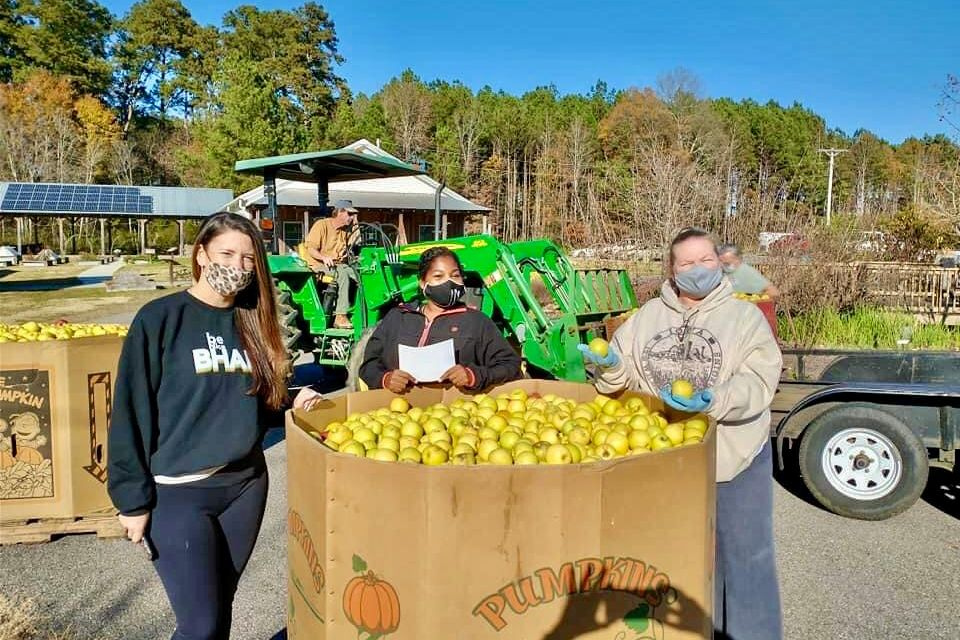 Andy Lemmon, also on the staff of SoSA, highlights additional ways to become involved:
The Share Our Surplus program turns your garden into homegrown food for your local community. "Do you ever feel like your tomato plants won't quit making? Or the squash continues to produce, long after you've filled your freezer? Turn your surplus into a blessing for other families by registering your garden with SoSA.


Bud "The Spud" Curtis, layman from the Detroit Conference, was featured in a 2009 slide presentation produced by the Society of St. Andrew.

Harvest of Hope Mission Camps place middle/high school, college-aged, and intergenerational groups into fields to glean and distribute produce each morning and learn about the realities of hunger each evening. It's service combined with Bible study and worship.
Abundance Orchard is a hunger-action themed Vacation Bible School experience. The curriculum offers two modules of five days of activities: Old Testament Part 1 and New Testament Part 2.
The Hunger Action Month Calendar provides 30 days of faith-based ways to engage with the fact that 40 million people are hungry in a country where 133 billion pounds of food are thrown away each year.
Many in Michigan first became aware of the Society of St. Andrew through the enthusiasm of the United Methodist Men of the Detroit Conference. Bud Curtis, a member of Fenton UMC, was a UMM leader. When Curtis died in 2003, his obituary noted, "In 1989, Bud became involved with the Society of St. Andrew Potato Project for the needy, serving as 'Bud the Spud,' complete with costume. He was a member of the Michigan Hunger Coalition . . . . Curtis said that before he died, he'd like to see world hunger stamped out. It may not have happened in his lifetime, but he made big strides in awareness of the need." (MyFenton.com, January 27, 2003; story by Jan Rynearson)
It takes extraordinary imagination and no little courage to serve as a SpokesPotato. Consider, if you will, honoring the memory of Bud the Spud by taking a Lenten journey with the Society of St. Andrew.
Note: Gifts to the Society of St. Andrew may be given through the General Board of Global Ministries, Advance #801600. Your contributions fulfill Step 3 of EngageMI, the mission engagement program of the Michigan Conference.
Last Updated on March 1, 2023