The Michigan Conference of the United Methodist Church has a long-standing covenant with the Methodist Church of Haiti. Several persons currently on the scene in Haiti report on present turmoil that makes mission with Haiti's people difficult.
JIM PATTERSON
UM News
Roadblocks, massive daily protests against the government, gun-toting gangs and shortages of food and water are facts of life these days in Haiti. 
For now, United Methodists with longtime ties to the embattled nation say it is tough to intervene with any effectiveness.
"The mood of the Haitian people right now is sadness and disappointment," said Brulan Jean-Michel, manager of the Methodist Guest House in Pétion-Ville, near the capital and largest city of Haiti, Port-au-Prince. "Adults and kids are depressed. The businesses are closed. Schools are closed. The roads are blocked."
United Methodists made investments of up to $49 million in Haiti over the past decade as they helped Haitians work their way back from a 2010 earthquake, Hurricane Matthew in 2016 and a long-lasting cholera epidemic, said the Rev. Tom Vencuss, coordinator of mission ministry for the New York Conference. Vencuss and his wife have been involved in missions to Haiti since 2002.
"With things like a (U.S.) State Department Level 4 travel advisory, our group alone canceled five teams that were scheduled to go down (to Haiti)," Vencuss said. 
"And right now, the Methodist Guest House in Pétion-Ville, which is the primary location for United Methodist volunteer teams coming in, has shut down through the end of the year because the teams have canceled all (mission trips) through December."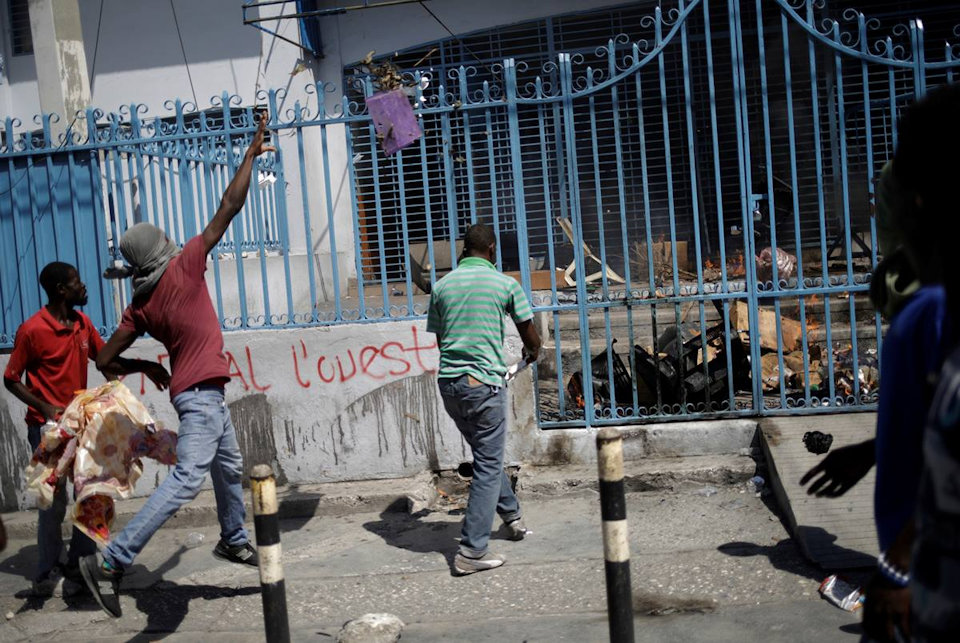 A Level 4 travel advisory from the state department means that the U.S. recommends that its citizens avoid traveling there. More recently, that advisory has been lowered to Level 3, which suggests reconsidering travel to Haiti due to crime, civil unrest, and kidnappings.
The most recent trouble started in July 2018, when the government, headed by President Jovenel Moïse, attempted to raise the price of fuel because of low supply, low cash reserves and a fuel debt north of $100 million.
"They tried to impeach the president and did not do that successfully," said Jim Gulley, a retired United Methodist missionary and consultant for the United Methodist Committee on Relief. Gulley was trapped in debris when the 2010 earthquake occurred and two of his United Methodist colleagues, the Revs. Sam Dixon and Clinton Rabb, died from their injuries.
"That (impeachment) process created a lot of hostility among the population. Now the president is really under siege, so the country is having a tough time functioning at any level," Gulley told UM News.
Fuel and food shortages are constant in Haiti at the moment, as are large and sometimes violent demonstrations in the streets. About 200 people have died because of clashes between demonstrators and police, according to media reports. Vencuss said it now takes more than twice as many goud, the basic currency in Haiti, to be worth one U.S. dollar. The rate is 90 goud per U.S. dollar, up from 40 goud per dollar.
After the earthquake, tent cities of dispossessed Haitians sprung up in Port-au-Prince and later moved north of the city.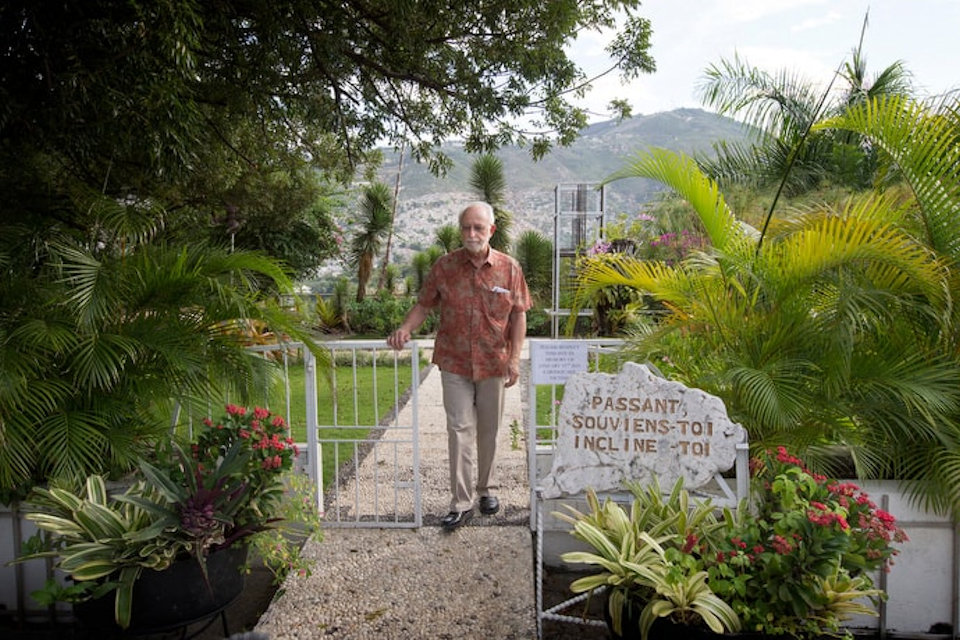 Armed gangs have emerged out of the tent cities, Jean-Michel said.
David Draeger, the mission volunteer coordinator for the Methodist Church of Haiti, which is independent of The United Methodist Church, said some of the roadblocks have become violent. The roadblocks are set up by protesters to disrupt daily life, which they hope will turn more people against the government. They are also used for kidnappings, seizure of merchandise and to prevent police and other authorities from easily traveling.
"Rock throwing, guns, that kind of thing," Draeger said. "Every two or three days there are more killed at a roadblock someplace."
The protesters have evolved from radicals careful to hide their identity to citizens who are freely revealing their names, Draeger said. They want the president to resign and leave the country, but Moïse has given no indication he will do that. 
Except for the work trying to contain the protesters, the government has effectively stopped functioning, Draeger said.
"(The protesters) don't really get cranked up until sometime after lunch," he said. "In the mornings, you can get out and make short trips. … Banks and businesses are generally closed, although sometimes open. So you have to be very diligent figuring out when you can go to the bank to get money or something of that nature because generally, they're closed. Public transportation is almost nil."
Although bribes sometimes work to get through the roadblocks, traffic is basically shut down in Haiti, where there are only three major highways, Draeger said.
Bottled water, which is normally supplied from Port-au-Prince, is not getting to the provinces. Farmers cannot get their food to market. 
Conditions are desperate on Île-à-Vache, a Haitian island offshore that is not getting supplies of food or water, Draeger said.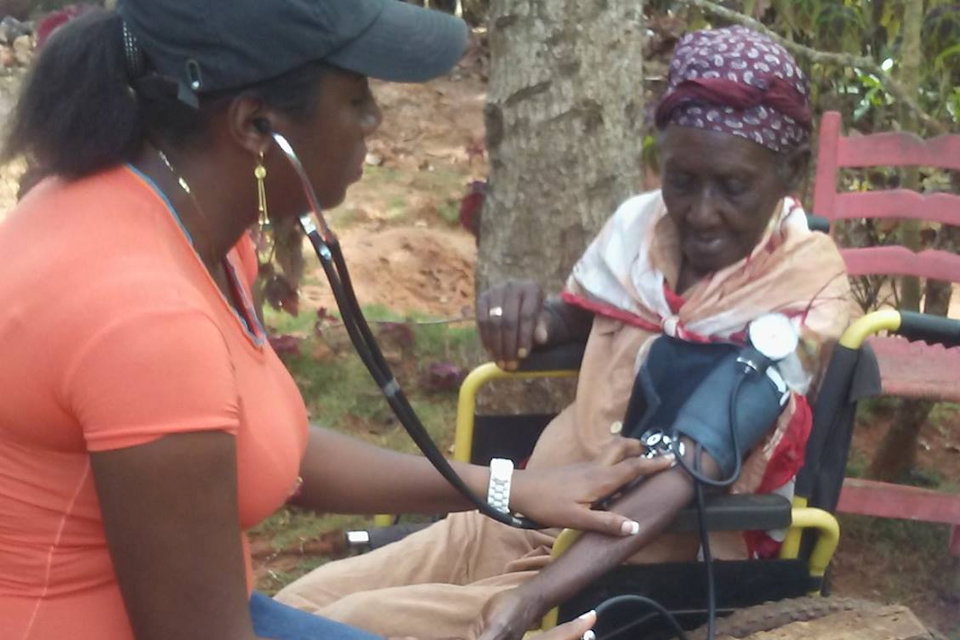 In September, a major flood hit Petit-Goâve, a community about 40 miles southwest of Port-au-Prince. 
"There are hundreds of people homeless," Draeger said. "They've lost all their household goods, just totally washed away in the ocean."
It's impossible under current conditions to help the people of Petit-Goâve, he added. 
"We can't even go make an assessment of what the damage is, because there are several roadblocks between here and there," Draeger said. "We can't … take any kind of relief if we had it."
People outside of the country who want to help are hard-pressed to find a way to do it.
"If you want to send money, it's a challenge of where and how you would get it there and have some confidence that it's going to be directed toward what you want it to be directed towards," Gulley said. "Unless you have a partner on the ground that you have confidence in and know is going to do whatever you've agreed to, it's a challenge right now."
Nothing seems likely to change unless the Haitian people have a huge change of heart about their president or Moïse resigns and leaves the country.
"The political situation must absolutely be stabilized before any recovery efforts can restart and continue effectively," Jean-Michel said.