Bishop Bard shares a Palm Sunday letter inviting United Methodists of the Michigan Area to a reflective Holy Week. No pandemic is as strong as the power of God's love.

Dear Friends in Christ:
Here we stand at the beginning of Holy Week, that deeply important and profoundly significant week in the Christian calendar. Holy Week takes us from the raucousness of Palm Sunday with its shouts of "Hosanna, blessed is the one who comes in the name of the Lord," to the sheer silence of the Saturday before Easter.
Typically, this is a time when the church gathers together frequently.  We gather to remember and re-enact the tender moments of a Thursday foot-washing and a shared meal, after which bread and wine were offered as a way to continue to remember Jesus and to welcome his ongoing presence with us.  We gather to remember the wrenching events of a Friday where there is betrayal, injustice, and brutality.
With the coronavirus and COVID-19 pandemic, we will not be gathering together this week in person.  We are doing our part to contribute to public health and the common good.  While we are pleased to help, there is also tremendous grief and sadness that Holy Week will be so different, that we will not be together with water and bread and wine, that we will not hear together the final words uttered on the cross.  The darkness associated with Good Friday – "when it was noon, darkness came over the whole land" (Mark 15:33) – that darkness seems to loom over us as we think about Holy Week this year, but let's think about it together for a few moments.
Holy Week is a remarkable pallet of emotions. There's the joy of Palm Sunday with Jesus' exuberant entry into Jerusalem and the tenderness and poignancy of Thursday with its foot-washing and meal-sharing and anguished prayers in the Garden. Next comes the grief, sorrow, and disbelief that come with the grim death of Jesus on Friday at the hands of earthly power.  What an emotional roller-coaster!  We may be riding that kind of roller coaster ourselves.  During this pandemic, we may know moments of joy and tenderness. We will share time with family, telephone loved ones, and share some time electronically when we find some pure pleasure, that we may have forgotten when we witness acts of courage by health care workers or acts of kindness from many.  In the midst of the pandemic, we certainly know moments of grief, sadness, confusion, and fear.
As we walk this Holy Week together, walk with all these emotions.  It is o.k. to feel what you are feeling.  By the grace of God, we can take the full pallet of our feelings and create something beautiful, allowing each feeling its place, but not more than its place.  Let God's grace walk with you this week as well.  Feel the warm waters of God's grace caress your roughest edges.  Taste the bread and wine of God's grace, let their saltiness and sweetness be a delight for your soul.  Remember, too, that it was this week Jesus taught that what was most important is love, love of God and love of neighbor.  Know you are loved, loved by God, loved as someone's neighbor.
Then will come Easter, which will have something to say about the power of love.
Grace and Peace,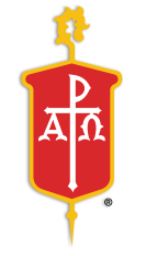 David Alan Bard
Michigan Area Bishop