Singing the Lord's Song at the Opening Worship of the Michigan Annual Conference acknowledged the "heartache of the past year" and God's healing power. 
GLENN M. WAGNER
Michigan Conference Communications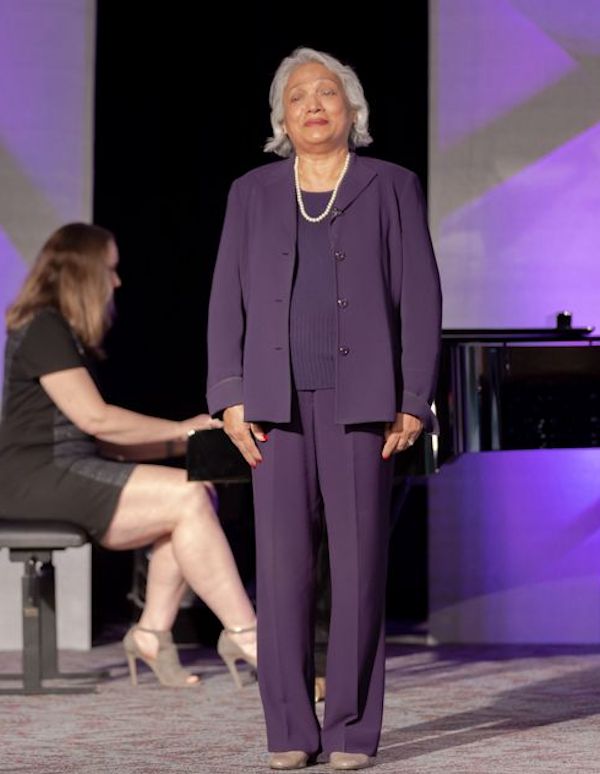 June 3, 2021 | LANSING — Acknowledging the challenging truths of our current circumstance but affirming faith in a God who is greater than our fears, the 2021 meeting of the Michigan Annual Conference opened at 7:00 PM on Thursday, June 3, with virtual memorial worship and a message of abiding hope.
From the beginning of the service, worshipers were reminded that we are followers of Jesus in an unusual time.
Raj Wiener, former Michigan Director for the Department of Public Health, offered an inspirational welcome.
May the God who calls us here meet us here. May the connection that unites us virtually connect us spiritually. May the heartache of this past year be healed by the promise that we are not alone. May hate fail, and love prevail, and may we worship the God who created this diverse world … and each of us.   
The opening litany led by the Rev. Christy Miller White, Conference Coordinator of Youth Ministry Initiatives, and Rev. Albert Rush, pastor of Immanuel United Methodist Church in Eastpointe, MI, gave  a powerful introduction to the Charles Wesley hymn, "And Are We Yet Alive." This hymn has been used as the opening for Methodist Annual Conferences since the days of John Wesley.
As the familiar words of the opening verse were sung, each line was punctuated with a spoken assessment of current reality.   
Singer: And are we yet alive…
Speaker: By the grace of God, we are.
Singer: And see each other's face?
Speaker: Though not together in person, we are united in spirit.
Singer: Glory and thanks to Jesus give for his almighty grace!
Speaker: A grace that is offered to each of us and all of us.
Singer: What troubles have we seen…
Speaker: Shall we list them? A global virus, racial unrest, political divide, overwhelming grief, escalating shootings, and violence…
Singer: What mighty conflicts past…
Speaker: Denominational divide continues…children suffering at our borders…economic disparity grows…
Singer: Fightings without and fears within, since we assembled last…
Speaker: Wear a mask, don't wear a mask… social distance or get together…vaccinate or don't… re-open or remain closed? Offer worship online?
The hymn continued, the connection to our current context clear. The final verse declares faith that is greater than our troubles: "Yet out of all the Lord hath brought us by his love; and still, he doth his help afford, and hides our life above."
The virtual format precluded the physical and emotional support received from the in-person gathering. However, viewers remembered the lives of annual conference members who have died in this past year. Clergy family and lay members were also honored.
Names were read. Ministries were recalled.  Thanksgiving and tears at home were real. John Boley, Clergy Assistant to the Bishop; Annette Erbes, Conference Lay Leader; and Christy Miller White, provided leadership for the memorials.
Scriptures remembered people of faith have been tested by difficulties before. Psalm 137 recalled the challenge faced by Jewish exiles in Babylon in 586 B.C. A reading of Luke 8 remembered how he addressed his disciples' fears by calming the storm at sea.
The question of the Psalmist, "How do we sing the Lord's song in a foreign land?"  prompted a chorus of voices asking, "How do we sing?" The answer came from John Wesley himself, portrayed by the Rev. Dillon Burns, Manchester UMC, exclaiming, "I'll tell you how we sing!" He then recited John Wesley's Directions for Singing.  
"Wesley ended his litany by saying, "Sing spiritually – have an eye to God in every word you sing.  … attend strictly to the sense of what you sing, and see that your heart is not carried away with the sound, but offered to God continually; so shall your singing be such as the Lord will approve here, and reward when he cometh in the clouds of heaven." A virtual cloud of singers of all ages from around the Michigan Conference then joined in a rendition of the 1973 Carpenters' hit, "Sing! Sing a song! Sing out loud! Sing out strong! …"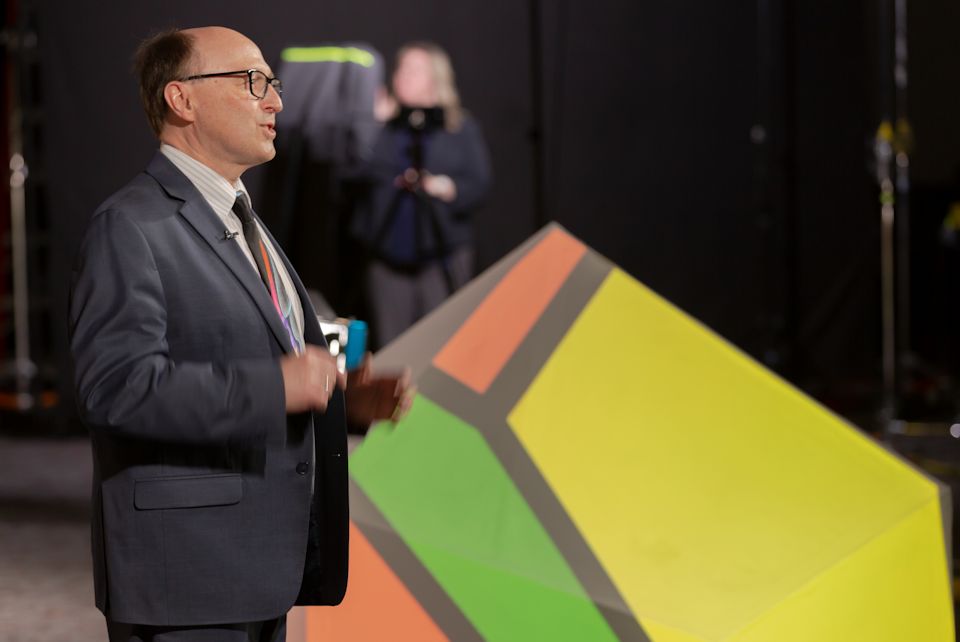 The memorial message by Bishop David Bard focused on "Singing the Lord's Song" amidst the strange things happening every day in our world.
Bishop Bard, who is also serving as bishop in Minnesota, offered a recap of the disturbing headlines and challenging realities of this past year: racial unrest, a contentious election, a deadly pandemic, economic hardship, church divisions.  He reminded members of realities that no one could ever have imagined, such as the new Michigan Conference has now met as many times virtually as we have in person and that Bishop Bard is now in year five of a four-year term as bishop.
The bishop reminded members of the Apollo 13 astronauts who had to adapt their routines in stressful circumstances to return their vessel to earth safely.  He also noted that the Talmud, a treasured book of Jewish teaching, took shape during the challenging generation when Jews lived in Babylonian exile. These exiles learned how to sing their songs of faith in a new land.
He offered these words of direction and hope,
We live in a time where many of our realities stand against what we know are God's desires for our human community.
God is at work, always at work, to transform human lives – to heal, mend, forgive, renew.  God's Spirit is always at work within us, our hearts, minds, souls, but this inner work, in Barth's words, 'must break forth from quiet hearts into the world outside.'  God is at work, always at work, to create a new world – a world centered in justice, peace, reconciliation, compassion, gentleness, kindness, and love.  To the extent the world in which we live is not this new world, well, the world will feel a little strange to us, should feel a little strange to us.
We live in that tension between every place being a little strange and every place being home.  And we live in extraordinarily strange times now.  In this time, in this place, we are to follow Jesus in ways that amaze and astonish, that lead people to new shores and help calm the seas along the way.  If I were to answer the question of how we sing God's song in this time, in this place, in these strange days, I would say that we should sing strangely beautiful songs, songs celebrating that with God there are strange things happening every day, strangely beautiful things, even in strange times.
We continue to sing and live in the direction of God's message and grace no matter what.
How shall we sing the Lord's song in this strange land, in this strange time?  Sing strangely beautiful songs.  Be strangely beautiful people.
The Rev. John Boley, the Clergy Assistant to the Bishop, announced the beneficiaries of this year's Annual Conference mission offering: Haitian Assets for Peace International, the Bishop Judith Craig Children's Village in Liberia, and Child Hunger Relief. Learn more about these ministries and how to support their work. 
Worship closed with a hymn recap of Bishop Bard's hopeful message, "My Life Flows On," led by Christy Miller White and the Rev. Caleb Williams. 
The peace of Christ makes fresh my heart,
a fountain ever springing!
All things are mine since I am his!
How can I keep from singing?
Refrain: No storm can shake my inmost calm
while to that Rock, I'm clinging.
Since Love is Lord of heav'n and earth,
how can I keep from singing? 
After a 14 months COVID pause in group singing, Michigan United Methodists started their 2021 annual gathering being reassured that the exile of a pandemic will end. And voices will then be raised once more, as lustily and spiritually as John Wesley would like.