The Michigan Conference is currently involved in numerous efforts in church planting and congregational renewal, including a creative new worship ministry in Midtown Detroit led by the Rev. Jon Reynolds.

JOHN E. HARNISH
Michigan Conference Communications
In 1880, the Rev. C.C. McCabe heard that the famous atheist Robert Ingersoll had predicted that within a generation all the churches would be dead.  McCabe fired off a telegram to Ingersoll saying, "Dear Bob, in the Methodist Church we are building a new church a day and we hope to make it two. All hail the power of Jesus' name."  That spawned a song which became a favorite at Methodist camp meetings and revivals:
The infidels, a motley band, in council met and said,
"The churches are dying throughout the land and soon they will be dead."
When suddenly a telegram came and caught them with dismay,
"All hail the power of Jesus' name, we're building two a day."
We're building two a day, dear Bob, we're building two a day. 
All hail the power of Jesus' name, we're building two a day."
Today with the decline of the Christian church in America, Ingersoll's prediction could possibly come true. At one time there were about 50 Methodist and EUB  churches (now United Methodist) in the city of Detroit. Today there are 13. But in the face of those statistics, Michigan United Methodists are building new churches and creating "new spaces for new faces." One of those is a new venture underway on Cass Avenue in Midtown Detroit. 
Once known for its crime and poverty, the area has seen exponential growth in new condos and businesses as decrepit buildings that have been shuttered for years find new uses and the area hums with new life. Several years ago, the Rev. Faith Fowler, Senior Pastor of Cass Community United Methodist Church, and District Superintendent Charles Boayue could see the change coming and began to envision a new worship ministry to reach the new residents through Cass Church. With the assistance of Dirk Elliott, Conference Director for Congregational Vibrancy, Bishop David Bard appointed the Rev. Jon Reynolds to lead this new evangelistic outreach.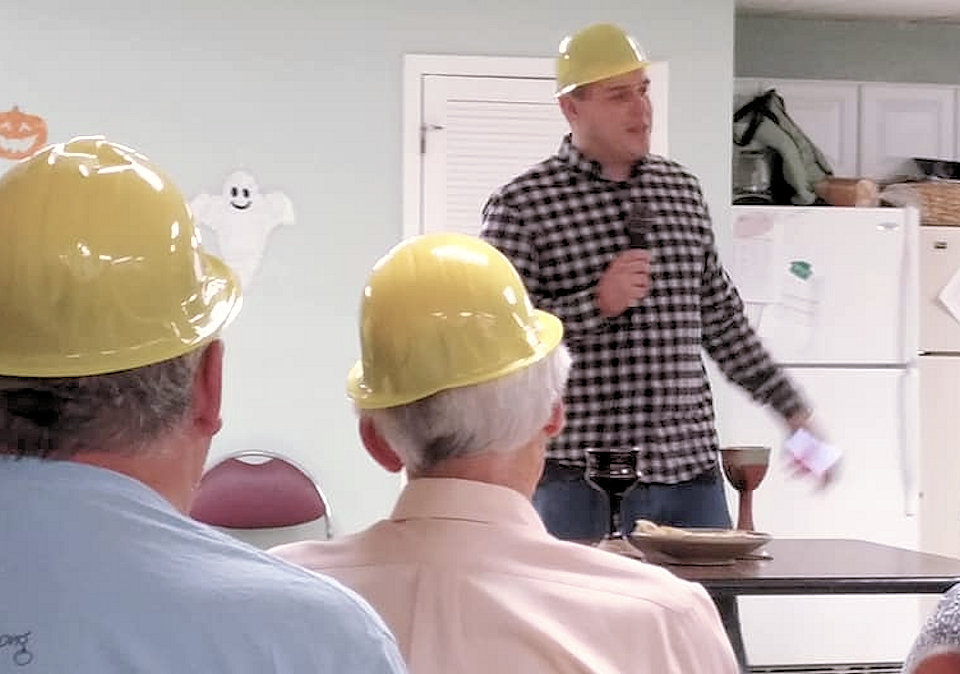 Over the past two years, Jon has been spending most of his time "on the street" meeting people in coffee shops or on the sidewalk, trying to connect with the rapidly growing population of young adults and professionals. He has had about 1,100 conversations with people in the neighborhood. Of those contacts, 35 said they definitely would be interested in this new ministry and another 120 said they would watch for more information. With his typical optimism Jon says, "Hey, I'm batting 150. I suppose that's not so bad."
The vision is to create a new expression of Cass Church focused on "justice, the arts, inclusion, and transformation." Reynolds says, "Given that we are close to the College for Creative Studies it makes sense to focus on the arts as part of our vision." For example, in their first preview worship service, they had two poets offer readings about David and Goliath and the need to have the courage to risk. 
"It's a wonderful example of what United Methodists are able to do when we work together through the Connection." ~ Rev Jon Reynolds
The next challenge was to find a venue. Jon visited 17 places—art galleries, theatres, abandoned warehouses, even a bowling alley—but either people were not interested in renting to them or the cost was exorbitant. Clearly, the best venue was the Cass Activity Center, across the street from Cass Church. Making use of a tea company that was given to Cass some years ago, the plan is to combine a tearoom with the new worship service. With the popularity of the coffee and tea shops in the area, it seems like a perfect fit and will model the kind of hospitality they are seeking to offer.
Rev. Reynolds is quick to give credit to the team at Cass Church. The Rev. Fowler, Deacon Sue Pethoud, the Rev. Latha Ravi, and recently commissioned Deacon Alex Plum have been instrumental in the project. Beyond that, Jon says, "Every church which pays its apportionments can take credit because significant financial support has come through the Annual Conference partnering with the existing congregation. It's a wonderful example of what United Methodists are able to do when we work together through the Connection."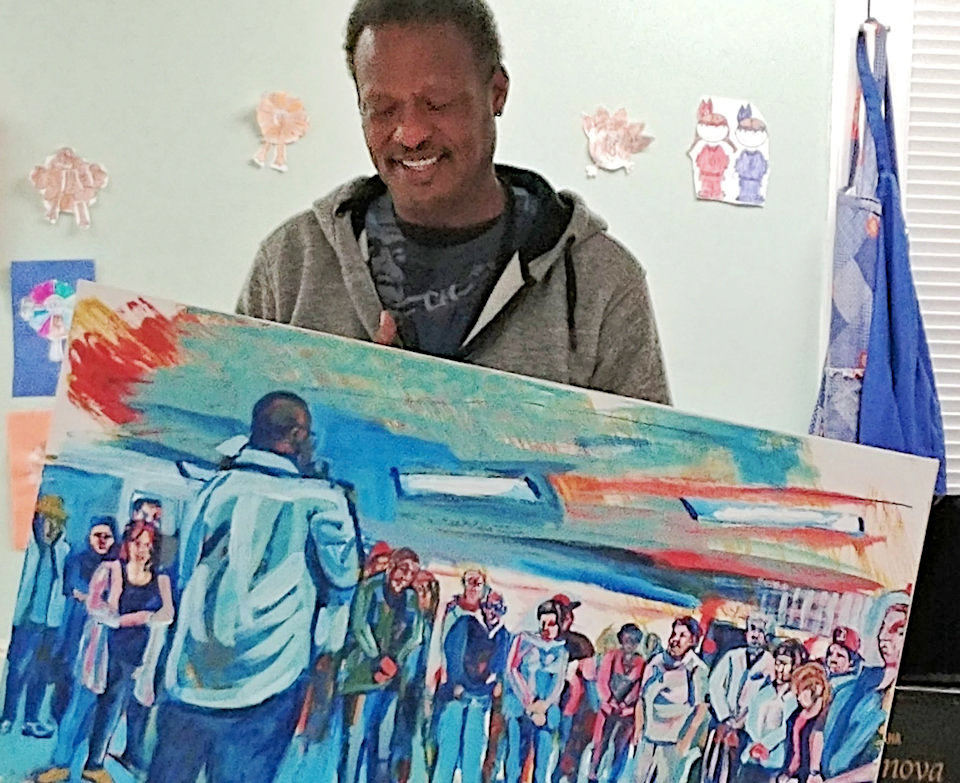 At their first preview worship service on October 23, they had standing room only, with over 70 people present. The second preview was November 23, and a third trial service is scheduled for December 18. They hope to launch in January 2020.
When asked how it feels, Jon said, "Whenever you step out on faith, there are days when it feels like it's the greatest thing in the world and other days when you say, "I have no idea what's going on here." In the end, you trust the Spirit and move on faith."
This is only one of several new ventures in church planting and church renewal underway in the Michigan Conference right now. It represents our passion for "making disciples of Jesus Christ for the transformation of the world" by creating new spaces for new faces. Though we might not be building two a day, all hail the power of Jesus' name, we are building to-day. And Rev. C.C McCabe would be pleased.