Bishop David Bard says that Advent is a time to bring goodwill and kindness to life. Gifts to the 2019 Advent Offering will make a difference for those suffering from fire, flood, and famine.

KAY DEMOSS
Senior Content Editor
Again this year Bishop David Bard has chosen Disaster Recovery as the focus for Advent giving by The Michigan Conference. Eighty percent of the gifts will be divided between UMCOR's U.S. and International Disaster Relief Funds, with 20% going to the Michigan Area Disaster Response Fund.
At present, UMCOR is responding to Wildfires and hurricanes in the U.S., cyclones and earthquakes in places like Africa, Indonesia, and Albania. And the Michigan Conference is just wrapping up its assistance to Metro Detroit residents hit by flooding in May 2019. Last spring, a ten-day rain affected over 4,500 households, mostly in the Dearborn Heights area.
Nancy Money, the Conference Coordinator of Disaster Recovery Ministries, reports on the work of Cheryl Tipton. Tipton was hired to serve as a part-time Case Manager in July, and her work has just been completed.
Samaritan's Purse and other VOAD groups (Voluntary Organizations Active in Disaster) participated in the initial clean-up and mucking-out. Cheryl then completed nearly 20 cases with folks who otherwise would not have been able to get the help they needed. Three of those families required major assistance. 
Cheryl's management of these cases included referrals to other agencies who could help; the purchase of furnaces, hot water heaters, beds, and furniture; mold remediation, drain cleanings, drywall repair, and basement rebuild. Approximately $200,000 was utilized to help clients in their recovery efforts.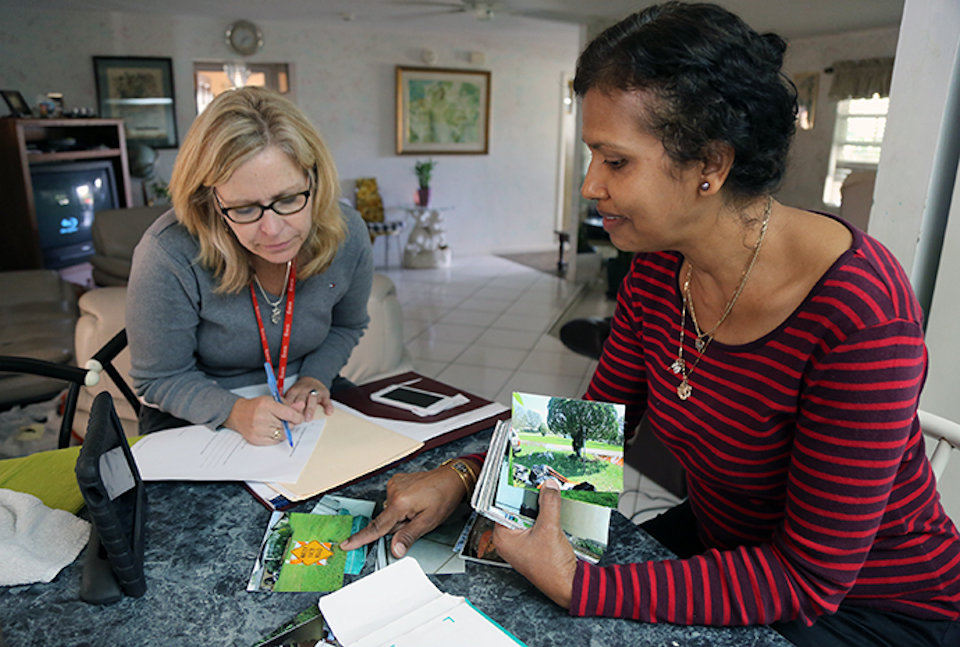 Cheryl also served for two years as an UMCOR Case Manager for the Northwest Detroit Flood Recovery. Through experience, she has learned that it is wrong "to assume that people do not do things because they do not want to." She asserts that "people who are affected by disaster do want to get their homes back in order but simply cannot afford it." Some homeowners were struggling and "not able to take care of some things before the flood." 
"I wanted to thank you for all you do for the community and for giving me a clean and safe home." That was an email message that Nancy Money received from one Dearborn resident. Another shared: "I want to thank you, your organization and contact person Cheryl Tipton. You are God sent. There was no way I could have got this work done. I thank you from the bottom of my heart. Without this work, I would have eventually had to abandon my home."
Money observes, "People are very grateful for the help from The Michigan Conference."
This life-changing kind of help is made possible by the generous gifts of United Methodists across Michigan.
 Bulletin inserts are available for the promotion of the Advent Offering. Online donations may be made here.