Christmas will be different this year for churches, individuals, and families. While some traditions must be put on hold, new activities are telling and sharing the story of Jesus' birth.

KAY DEMOSS
Senior Content Editor
Jesus is coming, and a pandemic cannot stop him.
United Methodists across the state are observing Advent and marking the days until Christmas in new ways that are virus-safe.
Here are just a few examples …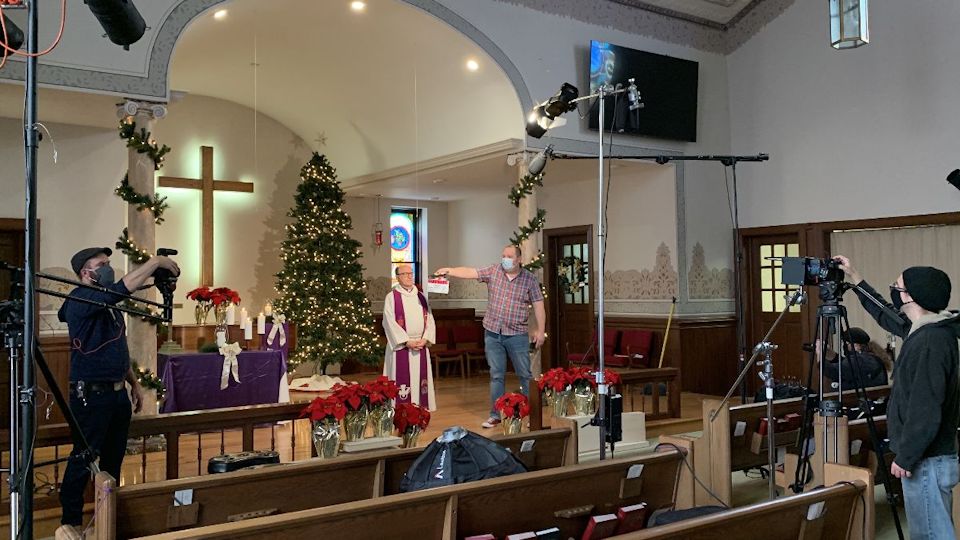 The Michigan Conference continues to add creative resources for free use by congregations around Michigan. Here are this week's highlights, all available on the Advent Resource page. 
Download a four-minute Christmas Eve Greeting from Bishop Bard and share it on Christmas Eve through your social media or as a part of your online Christmas Eve service.
The Michigan Conference is also pleased to offer "The A-B-Cs of Christmas." This 15-minute children's Christmas Eve worship service is ready to download for your turn-key use or add a local introduction and close. It may be shared on social media or as a part of your Christmas Eve online offerings. This service has liturgies, prayer, music, and more and features children from every district in our state.
A reminder, Spend Christmas at our house," an online media campaign, runs Sunday, December 20th through December 24th on Facebook and Google Adword search. This state-wide social media campaign will guide those searching for Christmas Eve services to your local church.  It's essential to check that your online church service is correctly listed. The deadline for updates to the web page is Wednesday, December 16th. Please email changes to [email protected]. We hope you will boost this online campaign by sharing it on your local church Facebook pages and groups.
While many traditional observances of Advent are not possible this year to ensure wellbeing and health from coronavirus, The Michigan Conference is making the journey to Christmas in new and innovative ways.
Last Updated on January 10, 2023