Fall is a time to focus on stewardship. And this fall is especially challenging. The United Methodist Foundation of Michigan has resources for local churches, including a new consultant, the Rev. Dr. Sherry Parker-Lewis.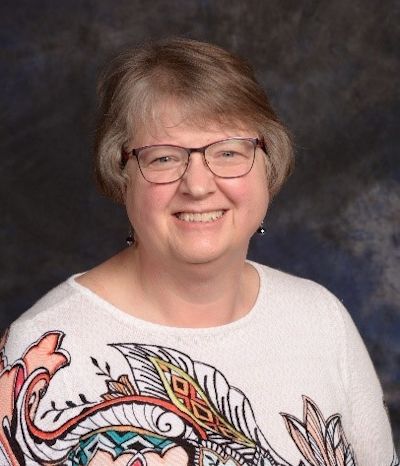 The United Methodist Foundation of Michigan is pleased to announce that the Rev. Dr. Sherry Parker-Lewis began service as the Senior Director of Church Relations on July 1, 2020.
This newly created position is designed to support pastors and local church leaders with this ministry, vision, and leadership. Parker-Lewis will guide congregations to live as generous communities of faith, coach pastors to be inspiring steward leaders, and offer workshops to increase giving and transform lives.
Bishop David Bard commented, "I am very pleased to be appointing the Rev. Dr. Sherry Parker-Lewis to work with the United Methodist Foundation. She is well regarded for her strong pastoral leadership. Her appointment to this position will enhance the work of the Foundation and strengthen the already significant ties between the Foundation and The Michigan Conference. 
Sherry Parker-Lewis carries with her a wealth of pastoral experience. She has led congregations small and large, in rural areas, small towns, and cities across Michigan.
She says, "Local congregations are changing lives and sharing the Good News of Jesus Christ. I look forward to celebrating the stories of local congregations and clergy. Recognizing and honoring the faithfulness and generosity of God's people, I will be encouraging and supporting the mission of local churches."
Throughout her ministry, Parker-Lewis has supported church leaders who entrust endowment funds and other assets to the Foundation. She affirmed, "I appreciate the Foundation's carefully curate and socially responsible investment practices. It is a comfort knowing that generous gifts intended for life-giving ministry are invested in such a sustainable manner."
David S. Bell, President and Executive Director of the Foundation, shared his excitement about this new opportunity. "This new senior-level position profoundly increases our staff capacity to directly support the transformative work of the local church. We are committed to coming alongside local churches and helping them fulfill their mission to make disciples of Jesus Christ. We are very blessed to welcome Sherry to our team. Her robust teaching background, proven pastor leadership, and abiding personal faith weave together for an ideal skill set. She is well-equipped to help faithful people live generous lives."
The United Methodist Foundation of Michigan has served churches, ministry leaders, and individuals since 1926. Staffed by dedicated professionals and governed by a volunteer Board of Directors, the Foundation offers a broad continuum of financial stewardship services, including value-aligned investment funds, stewardship consultation, planned giving seminars, grants, awards, and scholarships.
The Rev. Dr. Sherry Parker-Lewis' contact information is available here.