The Rev. Scott Harmon reflects on today's church from an "intersection of music and faith." He encourages United Methodists to keep praising the Lord.
SCOTT HARMON
Superintendent, Northern Skies District
Oh, sing to the Lord a new song, for he has done marvelous things! (Ps. 98)
Make a joyful noise to the Lord, all the earth!… For the Lord is good; his steadfast love endures forever, his faithfulness to all generations." (Ps. 100)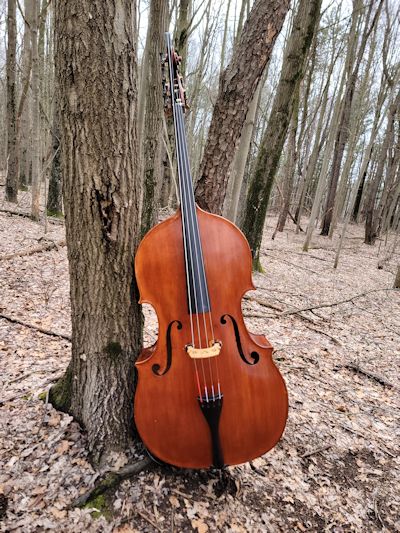 The semester is drawing to a close. In a few weeks, our son will graduate from Western Michigan University. Like many students, having straddled pre and post-pandemic university life, he's looking forward to new chapters. As parents of a music performance major, Bron and I are simply thankful that senior recitals are taking place this year, and we'll be able to hear him play.
Music has long played a central part in our family's life. From silly children's songs on hikes and road trips to marching bands, Broadway musicals, and major symphonies, the language of music through its various dialects was regularly spoken in our home. In fact, it was through music that the timbre and resonance of God's voice uniquely drew me to ministry. It's from this intersection of music and faith that where the church finds itself today intrigues me.
Through their growth over the last few years, streaming services offer an unimaginable array of musical connections compared to just a generation ago. I regularly listen to local radio stations from around the world and watch live performances (all be it at 1:00 a.m. for an evening performance) of the Berlin Philharmonic. Closer to home, we have a variety from what's now known as "roots" to urban and so many shades in between. Not being a musicologist or audiophile, I won't embarrass myself by trying to go deeper, but like you, I, too, have preferences—that which fills me with joy and that which leaves me… well, scratching my head.
To some, polka is an "acquired taste," in that a little goes a long way. Others might think of classical, jazz, barbershop, or techno filling that category. Even Contemporary Christian music grates on the nerves for some, just as hymns from a hundred years ago do for others. My point is that it's not the music itself. Music uniquely speaks to each of us and is only a medium holding something much larger. Just as the printed word on a page, while pointing to something greater, is not the Word itself but only a vessel. Those whose souls resonate with music, in whatever form, have far more in common than what divides might suggest.
Far from a call to stand in a circle and sing Kum Ba Ya, it's hard to imagine a chamber ensemble audience appreciating riffs by Greta van Fleet or those at the club with Nicki Minaj cheering the bagpipes of the Royal Scots Dragon Guards. With a bit of a smile, I sometimes wonder how Jesus would have responded to such diverse music? It's easy to imagine his preferences being similar to my own, but the Spirit nudges me to remember how off-track I likely am when I start making those assumptions. Great minds may debate the merits of Ray Stevens over Weird Al Yankovic (or not), but no amount of debate or argument will change a person's tastes.       
This is why I am intrigued. The Psalmist wrote, "Oh sing a new song… Make a joyful noise to the Lord." The author didn't say, sing a new song in G, or that sounds like Gershwin. The encouragement was to sing and make music! For God has loved us and done amazing things.
Through the years, Bron and I have watched our son play gigs at weddings, jazz clubs, and with some outstanding symphony orchestras. Styles, expressions, and tones varied and changed, but beautiful music was made at each. Of course, I could be wrong, which is always a healthy caveat to hold, but I suspect someday we'll discover that God's playlist is a whole lot bigger than we ever assumed.
Make music, friends. Don't stop singing praises to the Lord, and don't let anyone tell you your song doesn't matter or the key you play in somehow excludes you from that great cloud (chorus) of witnesses. As Andrew Lloyd Webber echoed Jesus' words, "If every tongue were stilled, the noise would still continue, the rocks and stones themselves would start to sing!…"  
Followers of Jesus, in the key God has given you in your heart, I pray you make a joyful noise this Easter!         
Last Updated on September 20, 2022