Cultivate and expand your skills and resource your ministry with a grant from the Michigan Conference Board of Laity. Apply before October 1, 2021.
LAURA WITKOWSKI
Associate Director for Lay Leadership Development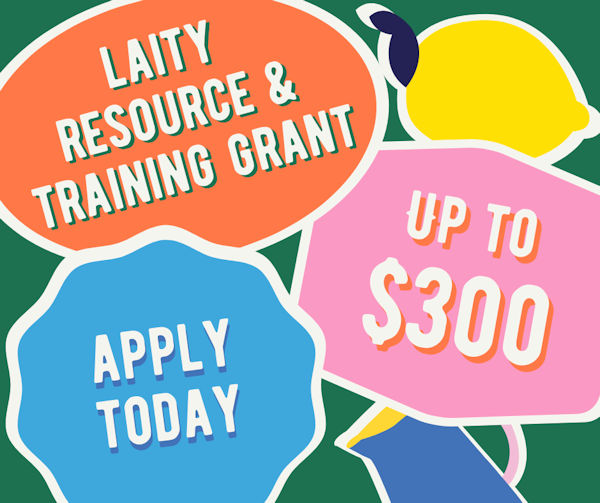 Opportunities to improve leadership and communications skills and resources for faith formation and anti-racism are abundant. A person can find something for everyone right now. Some are free and online; others are not. You've probably had your eye on one or more being offered. There's a roadblock, though. Your church might not have the funds to cover continued education for the laity. That happens. It's a real thing, and the Michigan Conference Board of Laity wants to help. A Board of Laity Training and Resources Grant is now available! We want to help cultivate and expand your skills and get some resources into your hands!
Who is eligible to apply?
Laypersons affiliated with churches and ministries in the Michigan Conference of The United Methodist Church.
What is the maximum amount?
A layperson/church may receive up to $300.
How might the grant be used?
This grant is for resources and leadership training events that cannot be funded through local church budgets. Some possibilities include (not an exhaustive list):
Grant applications must be received by October 1 or until all available funds are distributed. Applications will be reviewed as they are received and should be submitted by a layperson.
The above summary is merely a list of suggestions. So, if you have another idea, GO FOR IT! Maybe there is a study you've wanted to do with your small group, and funding was an issue. Maybe you're interested in attending a weekend retreat in 2022, and the entire cost is unaffordable. The Board of Laity and Lay Leadership Development in Michigan wants to equip and connect however we can.
Don't forget to check out the Lay Leadership Toolbox for resources as well.