Saying the "health and well-being of our members must be our focus," Bishop David Bard has announced that the 2020 Annual Conference will be virtual rather than in-person, July 26-29, 2020.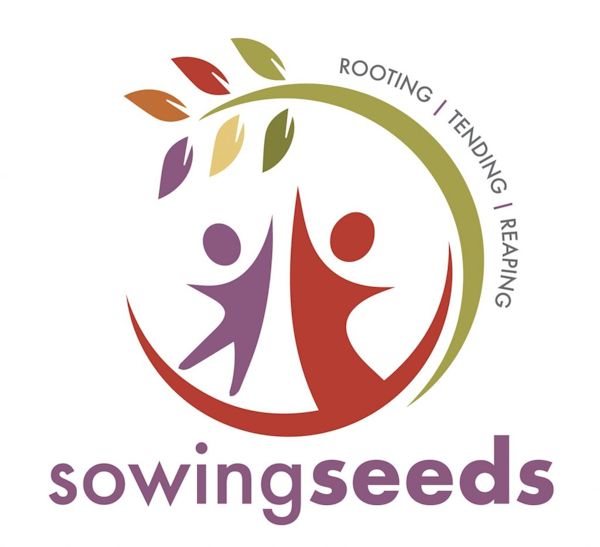 LANSING MI… In consultation with Michigan Conference leaders and public health experts, Bishop David Bard today announced that Annual Conference will be held online Sunday, July 26, through July 29, 2020. Bishop Bard has asked that the Commission on the Annual Conference Session design the event in a manner that assures those with varying access to technology be able to participate as fully as possible, given these extraordinary circumstances.
I grieve that we will not be together this year in-person," said Bishop Bard, "The COVID-19 crisis has brought great uncertainty, and the health and well-being of our members must be our focus. Moving our Annual Conference online will allow us to fulfill the Disciplinary, legal, and necessary actions needed to keep the Michigan Conference and our members healthy and moving forward. We join in many other annual conferences in moving our session online."  
 
Sowing Seeds: Rooting, Tending, Reaping, will use online platforms and telephone conference calls to allow all members to participate.
Annual Conference 2020 will begin with a virtual opening worship service on Sunday, July 26, 7:00 PM EDT – 8:30 PM EDT, which will also include a time of memorial.
On Monday, July 27, there will be two virtual plenary sessions to consider essential business, 9:30 AM EDT to 12:30 PM EDT, and again from 1:30 PM EDT to 4:30 PM EDT.
On Tuesday, July 28, Clergy Session will be held virtually from 9:30 AM EDT to 12:30 PM EDT.
The virtual Annual Conference will conclude on Wednesday, July 29, with a live stream of the Service of Recognition, Commissioning and Ordination from 7:00 PM EDT to 8:30 PM EDT.
Planning and safety protocols are still being developed. Those being Commissioned and Ordained will be able to be present in-person with Bishop David Bard for the laying of hands.  While there will be a time to honor those retiring in 2020 we will find another time to hold an online celebration later this year.  
Registrations made for the original in-person dates of the Annual Conference will be fully refunded. No action is required. If you paid by credit card, you will receive a full refund within seven days. Checks were held and not cashed. Unless you need your check returned, it will be voided and destroyed. If you are an equalization member or retiree, no action is required.
Hotel reservations at the Grand Traverse Resort and Spa properties will be canceled, including those with extended dates.  Those who had made reservations at off-site hotels need to cancel their reservations.  
Everyone will need to re-register for the virtual Annual Conference session. Watch for a new registration form for Annual Conference at the end of May, 2020. Please anticipate a modest registration fee to offset the costs of a virtual Annual Conference. Please check the EZRA database before May 15, 2020, to make sure your lay members for the 2020 Annual Conference listed there are accurate. These are the names invited to register as voting members of the Annual Conference. 
To ensure that most members are reached, a legislative guide and a paper ballot will be mailed four weeks before the virtual Annual Conference. The legislative process will be held online and by a conference call for plenary discussion, and then members to the Annual Conference will return their completed ballots with a postage-paid return envelope. The votes will be tallied by the Conference Secretary and announced by Bishop Bard before Labor Day.
As in the past, there is a designated Mission Appeal that will be divided between three organizations: the humanitarian crises in Liberia and Haiti, and the Michigan Disaster Response and Recovery Fund. The Bishop Judith Craig Children's Village in Liberia will receive 45% of the total offering. The funds provide basic needs, education, counseling, and healthcare to orphaned children. Haitian Artisans for Peace will receive 45% of the entire offering to support expectant mothers in HAPI's 'Start Right' program for maternal and newborn health in Haiti, saving lives from pregnancy-test through birth. The Bishop's appeal for Michigan Disaster Response and Recovery will receive 10% of the offering. These offerings can be made out to the Michigan Conference, noting "AC Offering" in the memo line and then mailed in the same envelope as your voting ballot.
 
According to Nichea Ver Veer Guy, Chairperson of the Commission on the Annual Conference Session, the shortened virtual Annual Conference session will focus on essential actions, while other presentations will be available throughout the remainder of the year. "We recognize how important it is for us to remain nimble during this pandemic." said Guy, "Circumstances have changed in the local church, and we will be responsive to providing what is needed to remain vital." 
 
Future announcements about the virtual Annual Conference will be emailed and posted to the conference website 2020.MichiganUMC.org. Please direct questions regarding the virtual Annual Conference to district offices or Conference Events Planner Nancy Arnold at narnold@michiganumc.org.