Makes plans now to go north into the Upper Peninsula to answer the call to service. God's Country Cooperative Parish can put your skills and faith to work.

JODY A. PRATT 
VIM Coordinator, Michigan Conference 
Looking for a mission journey that will take your team into Michigan's upper peninsula?
God's Country Cooperative Parish (GCCP) in Newberry, Michigan can provide experience working with rural poverty. Teams work in the community to provide home repairs, decking, ramps, clothing/furniture distribution, and whatever is needed in "God's Country ." GCCP is a Ministry Partner included in EngageMI of The Michigan Conference.
In July 2019 Caledonia and Middleville UMC's traveled up north for a week of project work in  Grand Marais, Paradise, and Newberry. While on a mission experience teams are encouraged to take time away from work and visit the area. Missioners spent time swimming in Lake Superior, viewing White Fish Point, enjoying ice cream in Paradise, and eating "scotch eggs" in Grand Marais.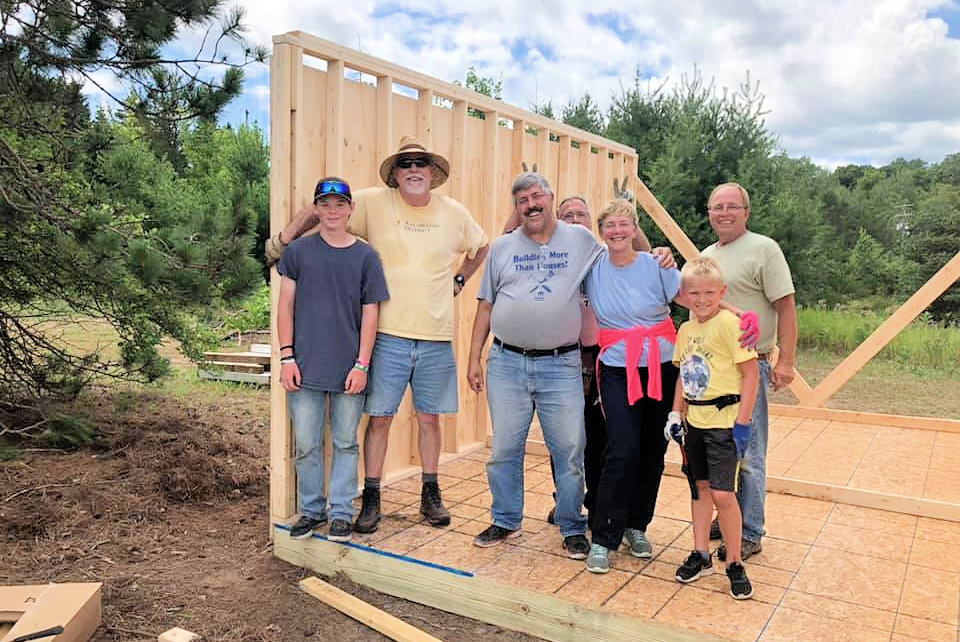 GCCP serves a large region with a sparse population. Seven  United Methodist churches make up the parish (Newberry, Engadine, Paradise, Hulbert, Grand Marias, McMillian, and Germfask). They work together to provide opportunities for mission teams during their upper Michigan work time.  This provides interesting opportunities and challenges for mission teams there to provide service.
GCCP is continuing to rehab the former Pentland School into the "Dunlap Center" which will house and feed VIM teams. The old school building was left to decay but will be repurposed for multiple sleeping areas, a Free Store, showers, kitchen, storage areas for project supplies, repair shop, and lodging for interns. 
RV hook-ups are also available at the Dunlap Center providing future space for NOMAD groups.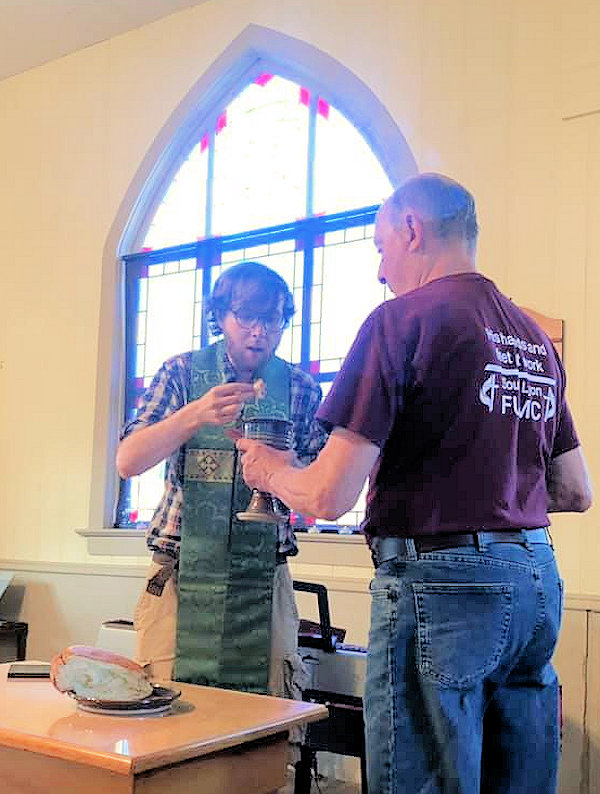 God's Country Cooperative Parish is one of the North Central Jurisdiction UMVIM Sites that provide a minimum of 12 weeks per year of work. 
Cost of weekly site fee is $250 per person (can do fewer days at lower cost) 
NCJ insurance required (about $15 per person per week).  
Meals are prepared by teams in the Newberry UMC kitchen.
Lodging is in Newberry UMC, local hotels, and RV's. (Dunlap Center expected to be available for team lodging in spring 2020.) 
The aim of the Volunteer in Mission is, "to join Christians in partnership  and mutual cooperation to do the work of God." Through cooperating among themselves, the Caledonia/Middleville teams provided a "Ministry of Presence" that created an energy that moved beyond them and into the community.
Caledonia UMC will be returning the summer of 2020 as part of an on-going partnership with GCCP. Contact Sharon Burkhart @ [email protected] for more information.
LOOKING TO SCHEDULE A TIME FOR 2020? 
Contact Church and Community Worker Randy Hildebrant, who has been in ministry with GCCP since 2013: phone: 906.293. 5711; email [email protected].