In this guest blog, Bishop Laurie Haller traces the birth of the dream that is Africa University on the occasion of its 30th anniversary.
BISHOP LAURIE HALLER
Iowa Area
Our newest district superintendent in the Iowa Annual Conference, Rev. Doctor Michel Lundula, traveled to Africa University to represent Iowa during the 30th anniversary of this United Methodist institution of higher education in Zimbabwe. Lundula, who is serving as the District Superintendent of the Camp Clear Lake District in northwestern Iowa, is from the Democratic Republic of Congo in the west-central region of Africa.
The sixth-born of eleven children, Michel was raised in a United Methodist family. He holds a Bachelor of Science degree from Africa University as well as a Master of Divinity and Doctor of Ministry degrees from Garrett-Evangelical Theological Seminary. In addition, he is currently pursuing his Ph.D. in Global Leadership at Troy University in Troy, Alabama. Michel and his wife, Berth, have four school-age children. While Michel supervises 157 churches in Iowa, Berth is a local pastor in the Iowa Annual Conference who is not currently serving a congregation. 
Dr. Lundula became a U.S. citizen in 2019 and is passionate about cross-cultural ministry and cross-racial leadership. He has also been a part of the Iowa Conference Licensing School, teaching a Cultural Competence class for several years until he was appointed to be a district superintendent.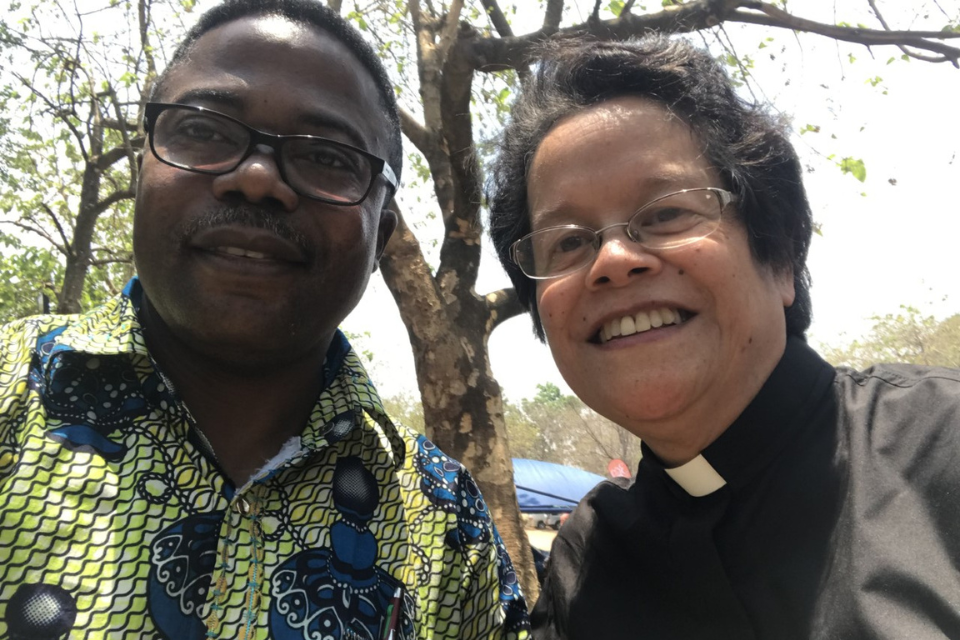 On July 11, 2022, the academic achievements of 712 graduates from 18 African countries were recognized with the award of degrees and top honors. Africa University's 28th graduation ceremony was held at the main campus at Old Mutare in Zimbabwe under the theme, "Celebrating 30 years of excellence and leadership transformation in Africa." Nationalities represented among the graduating class included Angola, Botswana, Burundi, Cote d'Ivoire, Democratic Republic of the Congo, Eswatini, Ghana, Gambia, Kenya, Liberia, Malawi, Mozambique, Nigeria, Rwanda, South Africa, Uganda, Zambia, and Zimbabwe. These graduates will become leaders across the continent of Africa and around the world.
Methodists have had a long history in Zimbabwe, formerly known as Southern Rhodesia. In 1896, Joseph Crane Hartzell was elected missionary bishop of Africa. Two years later, as Bishop Hartzell stood atop Mount Chiremba, looking down into the town of Old Mutare and the valley below, he envisioned hundreds of African youth with books in their hands, running to school.
One hundred twenty-four years ago, Bishop Hartzell shared his vision with Cecil John Rhodes, the British imperialist after whom this country (Rhodesia) was named for many years. Rhodes was so impressed with the vision that he granted to Hartzell and the Methodist Episcopal Church the site of the town of Mutare, including 13,000 acres for this Methodist Mission.
The vision continued in 1984 when United Methodists were challenged to build a premier educational institution on the African continent. This would be a university where young women and men could receive an African education in a Christian environment, realize their dreams, become leaders, and use their power to change, empower, and improve the lives of their people. At the 1988 General Conference, United Methodists overwhelmingly accepted a proposal from the General Board of Higher Education and Ministry to build what has become our beloved Africa University.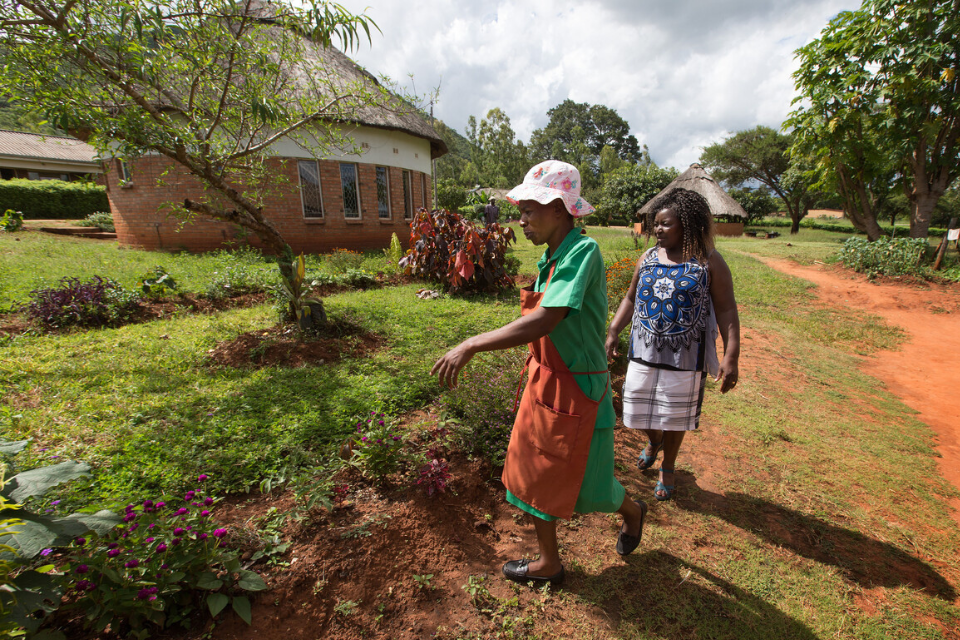 The Old Mutare Mission site at Africa University was established in 1991, and Bishop Hartzell's dream of training African teachers to educate African children took root. The Mission continues to support and manage Hartzell School, an institution for students in grades 1-13. Adjacent to the school is a 60-bed hospital, an orphanage, and an agricultural program. How interesting it is that my maiden name is Hartzel. Bishop Hartzell and I surely are related, if not by blood, by our vision for and love of Africa University.
Taking John Wesley's words seriously that "the world is our parish," Africa University was officially chartered and opened its doors in 1992 in Mutare, Zimbabwe, which at that time was one of the most stable countries in Africa. One of the greatest joys in my forty-one years of ministry has been envisioning and helping raise the money to build the $1 million 46-bed Ubuntu Retreat Center at Africa University. The Ubuntu Center provides a place for visiting professors, board members, and other individuals and groups to stay and interact with one another while on campus.
In 2018, I had the opportunity to lead a group of United Methodists from Michigan to Africa University to rejoice in Bishop Hartzell's original vision, engage in conversation with students and professors, foster connections with United Methodists from different parts of the world, and be inspired by the spirit of this holy place. It's especially exciting to follow the future of the new School of Law, which opened in 2022. 
Africa University is, indeed, the School of Dreams in the Valley of Hope. Thank you, Dr. Jim Salley, president, and chief executive officer of Africa University (Tennessee) Inc., one of three entities that run Africa University in Zimbabwe. Thank you, Andra Stevens, Director of Information and Public Affairs at Africa University. And thank you to every United Methodist who has visited, contributed to, or prayed for Africa University. Thank you for your investment in the vision of a transformed Africa, for countless lives that have been changed, and for the privilege of preparing Christian leaders in Africa to change the world.
Happy 30th anniversary, Africa University! You're still the school of dreams in the valley of hope.
This article was reprinted by permission of Bishop Laurie Haller and the Iowa Conference of The United Methodist Church.
Last Updated on November 29, 2022