Portage Chapel Hill Church and Wesley in Kalamazoo are planting a staffing model to grow more disciples for Christ in the Kalamazoo area.
DIANE BROWN
Michigan Conference Communication
When students return to the Western Michigan University campus, hopefully, this fall, they will find new leadership faces at treasured United Methodist locations. Wesley Campus Ministry at WMU is adding a co-pastor to the director's office in Kalamazoo, and nearby Portage Chapel Hill Church will welcome a new associate pastor.
But one face will be familiar at both locations, the Rev. Jess Davenport. As of July 1, Davenport will be appointed as a half-time associate pastor at Chapel Hill and continue as co-pastor/director of the Wesley of Kalamazoo. A soon-to-be-named new co-pastor will join her at Wesley.
"Wesley is a vibrant ministry," Davenport said. "We don't want this leadership change viewed as something is wrong. In fact, we're vibrant and flourishing."
Davenport, who just completed two years leading the organization, reports that some 200 students call Wesley their church home, with about 110 attending worship or events each month.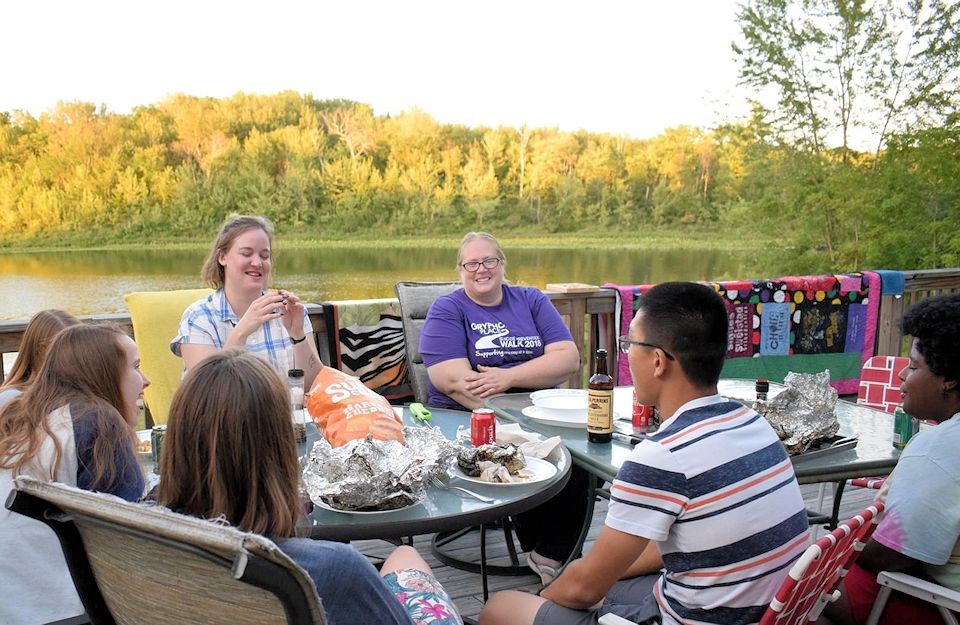 "To best meet the needs of Wesley in a way that was practical, it seems clear that us living into our identity meant that we needed leadership that reflected the community," Davenport said. "Finding a qualified candidate who's passionate about young adults who holds a marginalized identity seemed really important, so our students could see we are trying to live this out in a meaningful way. And the students can see themselves reflected in the highest parts of leadership in the organization. We'll be better stewards of our gifts to the church."
Portage Chapel Hill has been a strong supporter of Wesley and is approximately five miles away. The Rev. Barry Petrucci is beginning his 20th year as senior pastor. He said he's been thinking about succession planning for their staff in recent years. With the upcoming retirement of Deacon Pat Catellier, the time for change seemed right.
"I see this ministry model as a new thing and a new opportunity," Petrucci said. "It's about how the ministry will be developed with two contexts and two separate core communities. But how do we work those together to the benefit of each and the larger community?
"Deacon Pat has been wonderful in working with our more aged part of our congregation, the Stephen Ministry team, and hands-on mission work. With Jess on staff, we'll stretch and grow organically, especially coming out of the COVID-19 crisis."
Davenport has been approved for commissioning as an elder at this year's Annual Conference. She also juggles many roles at Wesley.
"I feel called to (campus ministry)," she said. "I'm the executive director of a non-profit, managing with a board, overseeing interns and our residential program as a landlord, we do worship and small groups, and we are an event space. Now I'll get to work with a co-pastor to find a way to give the space what it deserves and needs and what the students deserve and need, finding a way to be creative even though it isn't being done other places."
Petrucci sees the expanded relationship with the student organization that the model affords as adding vitality to the wonderful, meaningful ministries of Chapel Hill.
 "One of the things we've done with Wesley," Petrucci said, "is worked with them for internships. We've had several through the years. Any time we have students connected to the church, there is a vitality and a new way of looking at a ministry that we wouldn't have had without them. If we could do this new ministry model in a very intentional way and work with Jess as a staff person, that would give us ways to network and bridge relationships between college-age students and a demographic at Chapel Hill that is diverse in age. Wesley has so many students who come in from the international scene who also will help us broaden our global perspectives."
A project both ministries have in common is their community vegetable gardens. Those persons growing plots at PCH are asked to provide one-third of their produce to the food pantry serving the Kalamazoo area. Produce grown in the Wesley gardens often is used by students in a Tuesday night cooking class when they are preparing a community lunch on Wednesdays.
"Both of us have community gardens that are doing well," Petrucci said. "We might partner to do garden training of other neighborhood associations and organizations; then we become trainers of others on what we do well."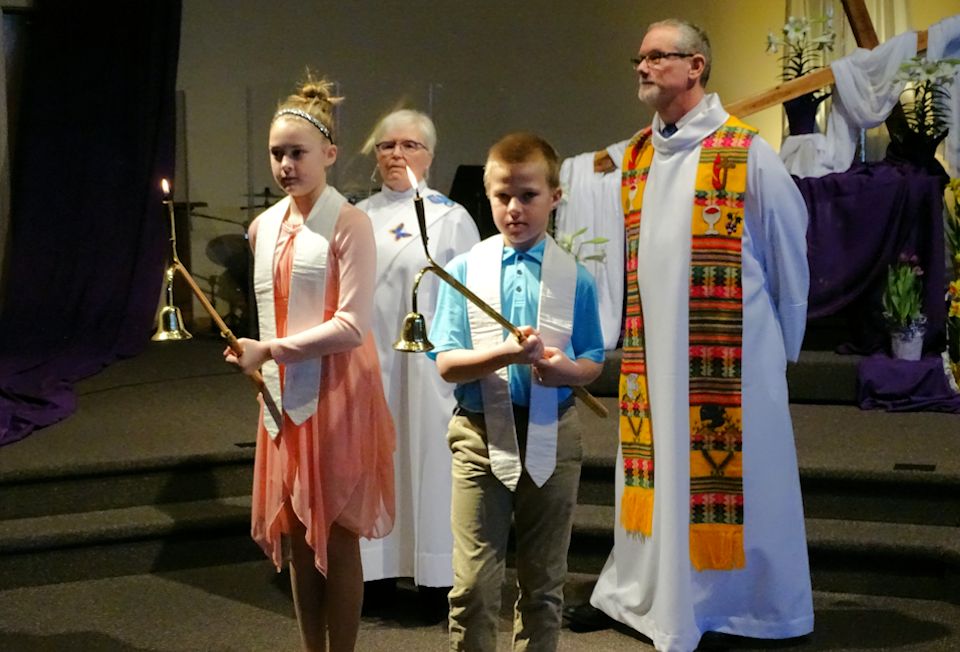 Davenport also is excited to re-engage with a local church setting, and she sees opportunities to help young adults become more engaged.
"I love multi-generational church, she said. "I miss the kiddos and the wisdom (in local churches). I look forward to figuring out where my gifts lie in a larger context—figuring out worship in a more traditional sense. Wesley is an entry point for connection. But students feel like there are so many barriers in the local church. After Wesley, finding a local church can be challenging."
Chapel Hill recently completed the United Methodist Vital Church Initiative process. VCI helps local church leaders explore ways to refine their church programs and services to engage their neighbors best, thereby remaining vital community members rather than declining church buildings. 
"This (new staffing model) isn't something coming from a deficit or a loss; these are both strong ministries coming together for the benefit of each," Petrucci said. "This bounces from our VCI work in that it is moving us beyond the walls of our church and into our community. We see WMU as part of our community. This is a pairing of ministries that can be celebrated."