Cenaya Ward-Johns serves as the Resident Director of the Wesley International Living Community at Kalamazoo Wesley. She arrived on the Western Michigan University campus in August of 2021.
ARIEL BOWMAN
Michigan Conference Communications
Cenaya Ward-Johns is a Global Mission Fellow of the United Methodist Church (US-2). These young adult missionaries are trained and sent by the General Board of Global Ministries for two years of service in social justice ministries in the U.S.
Cenaya is a member of United Fellowship Ministries, a nondenominational congregation in Dover, DE. Growing up, Cenaya said she was surrounded by people with faith. She explained that faith and service were part of her routine in high school.
"Volunteering to serve was something I always loved," Cenaya said. "Serving in the church daycare, kitchen, and V.B.S. while growing up were the roots."
Cenaya recalled her high school mornings with her grandparents. "My grandmother made sure she read a devotion to us every morning, and we were at church every Sunday."
The Global Mission fellow attended Delaware State University, where she took on many roles beyond student, including President of the Methodist Student Association, Bible studies teacher for the campus group Students Against a Godless Society (S.A.G.S.), and creator of the Psalm Praise Dance Team.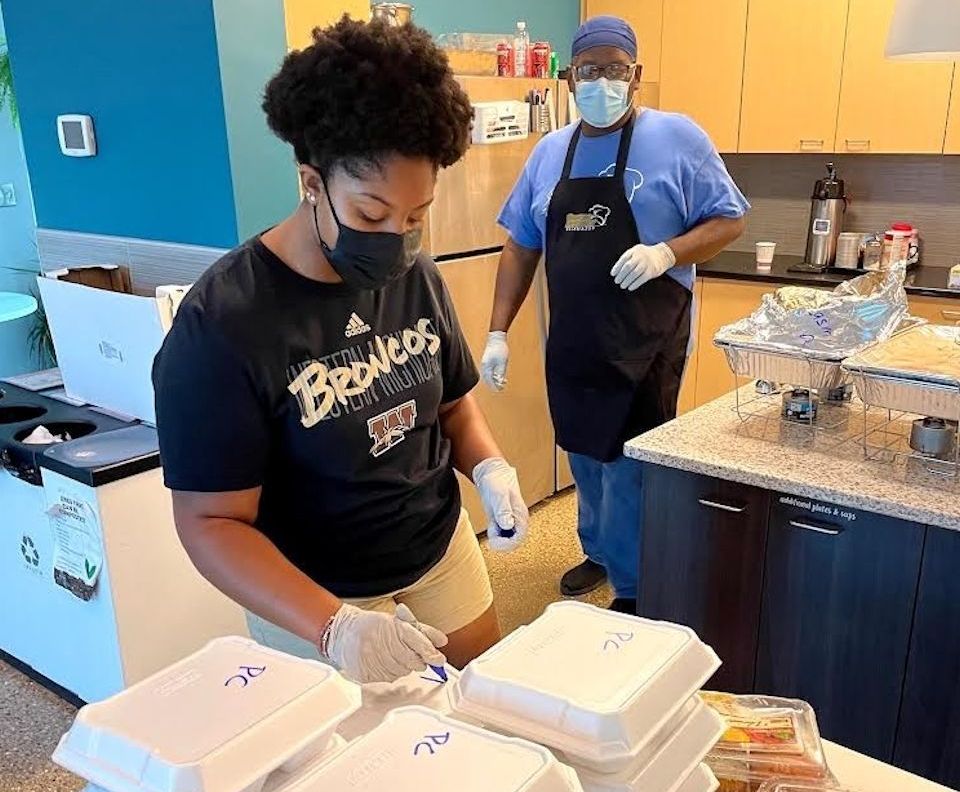 Following her experiences in high school and college, Cenaya went on a mission trip with her uncle that she said changed her life.
"I loved every moment of working and worshiping with God's people," Cenaya said. "We didn't speak the same language, but we still connected. They were so grateful for the building we did, and I was so grateful for the privilege to experience their homes."
That would not be the last time Cenaya traveled to serve a community away from home. As a US-2, she relocated from New York to Kalamazoo in August of 2021. She now serves as the Resident Director of the Wesley International Living Community with the Wesley Foundation on the campus of Western Michigan University. In her role, Cenaya does plenty of hands-on work with residents, including fixing things in dorm rooms and building relationships with residents. 
"My favorite part of my job is the conversations I get to have with my residents," she said. "We have students from all different backgrounds and religions. The conversations are open, honest, and non-judgmental."
As a people person, Cenaya said she loves working with others.
"My passion is people," she said. "I love cultivating conversations about taboo topics and learning about other people's perspectives and opinions."
Lisa Batten, Young Adult Initiatives Coordinator for the Michigan Conference, is in charge of Global Mission Fellow placements. Batten said it's important for Global Mission Fellows to grow internally from their experience.
"I would like all GMF-US2s to take away a deeper sense of themselves, who God created them to be, where they belong in the world, and the resources available to support them," Batten said.
Once the weather permits, Cenaya reports she will also be responsible for running a community garden.
"Many college students struggle with food insecurity, so I look forward to becoming a resource for fresh fruits and vegetables," she added.
Though she is actively serving as a US-2, Cenaya is also working toward her future goals. As Resident Director, she said her goal is to "make this house a safe space, and it has been so fulfilling to watch that happen through conversations."
She said she'd also like to gain practical ministry experience and establish a strong network as a US-2.
"I always knew I wanted to go into something church-related, but I never knew how I could make it a career," Cenaya said.
Cenaya hopes to travel internationally again for missionary work in the future. Her willingness to travel and serve is something Batten said is valuable as a US-2.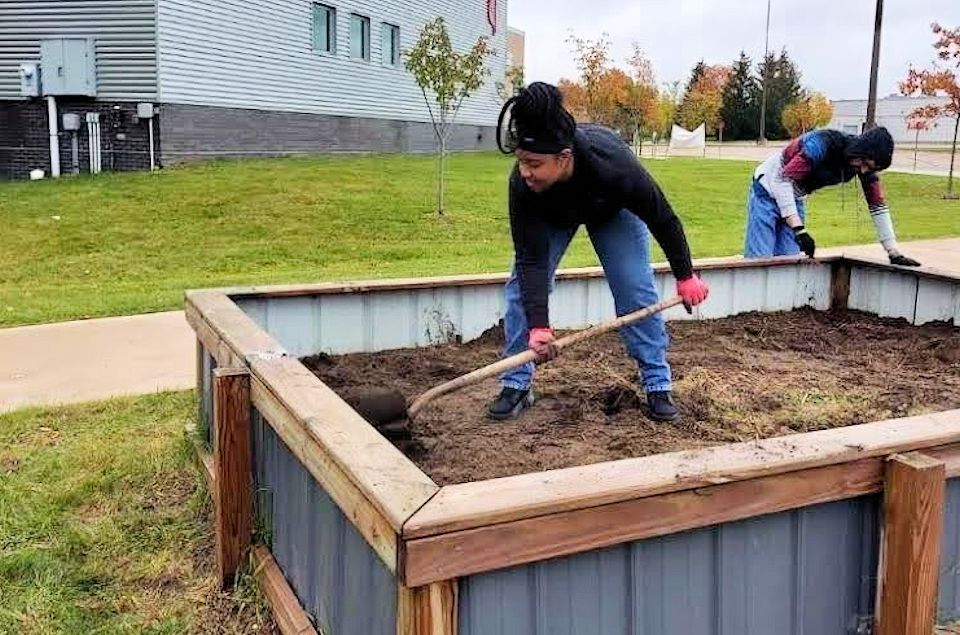 "Global Mission Fellow-US2s need to be able to adapt to a new community, workplace, [and] living situation, while also participating in quarterly webinars and local leadership development," Batten explained.
Cenaya is passionate about breaking barriers. "My goal is to redefine what a missionary looks like," she said. "I want to make room in ministries for young people, Black people, and women. The intersectionality of what makes me is not one I see represented often, especially in Methodist denominations. I want to change that."
Cenaya said that she wants to be a resource for young adults and others trying to navigate their lives with limited resources and knowledge.
"Young adults have so many questions about sex, relationships, money, and more," she said. "I want to be a resource and use my testimony to answer some of these questions."
To that end, Cenaya said she hosts midnight conversations in her Kalamazoo dorm kitchen. She said topics such as systematic racism, cultural appropriation, sexuality identification, and even car maintenance are among the topics discussed.
"I am currently working on hosting a series [titled] 'Back to the Basics' where young adults can learn how to change a tire, budget, do taxes, and more."
Those 25-30 interested in learning more about serving as a Global Mission Fellow may find information here. There is a US-2 Track and an International Track.