The Rev. Carmen Cook, pastor of New Beginnings, a United Methodist Church in Beaverton and Gladwin, MI, learned the world is her parish on a teaching trip to Uganda.
CARMEN COOK
New Beginnings UMC
As with any journey, the trip to Uganda began with a first step. For me, my first step to the continent of Africa began with the event that shook the world – COVID 19.
Like every other pastor, my world was rocked when the pandemic hit, and we went into months of shelter in place. How was I supposed to minister to my flock? Like others, I pivoted to online. I began posting my morning devotions on Facebook as a way to help feed my people. What I didn't count on was the world finding those devotions on the internet. Soon I discovered that we were reaching around the globe. I still don't know how that happened.
Requests began pouring in from Uganda for Bible Studies over Skype, preaching engagements via Facebook in Pakistan and Kenya, and prayer sessions with pastors in India and Pakistan. So today, we are in 41 different nations. We have been sending out Bible studies that I have written and weekly sermons to all who request them, even translating those that we can.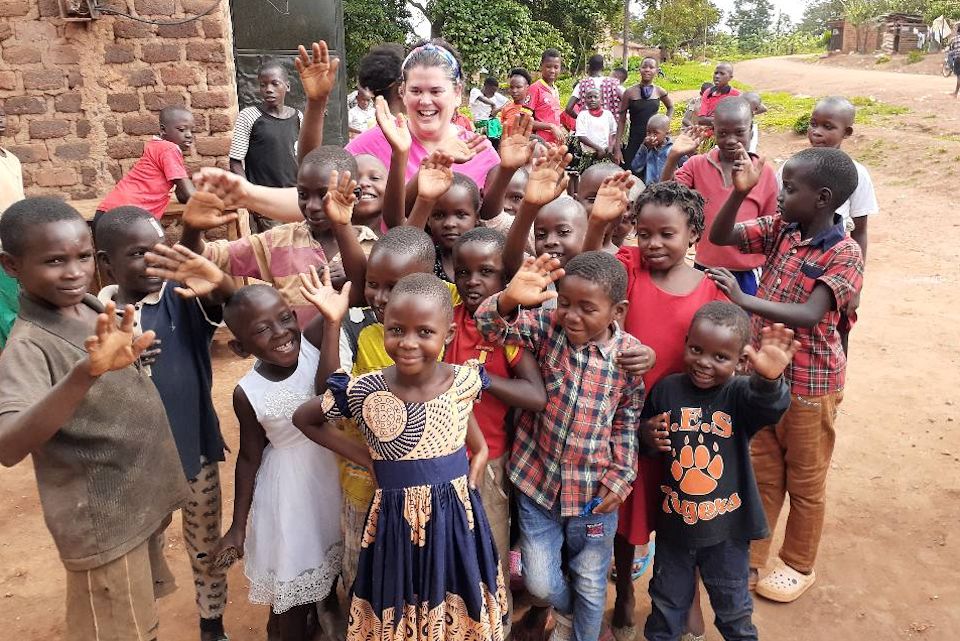 In one village in Nepal, the pastor and his daughter translate the material into their language. Another daughter hand copies them multiple times to distribute them to our brothers and sisters there. Through all that, the Lord opened the door for me to go to Uganda.
Pastor Jehoshaphat from King's Palace Ministries had asked that I teach a Bible study with their area pastors, who have had no formal education and are desperate to learn. We met weekly through Skype. Then they began to ask and plead for me to come. And so, after prayer and some conversation with others here, I made plans. On Oct 15, Angie, our church counselor, and I boarded the plane that would take us to Africa. Our lives would be forever changed.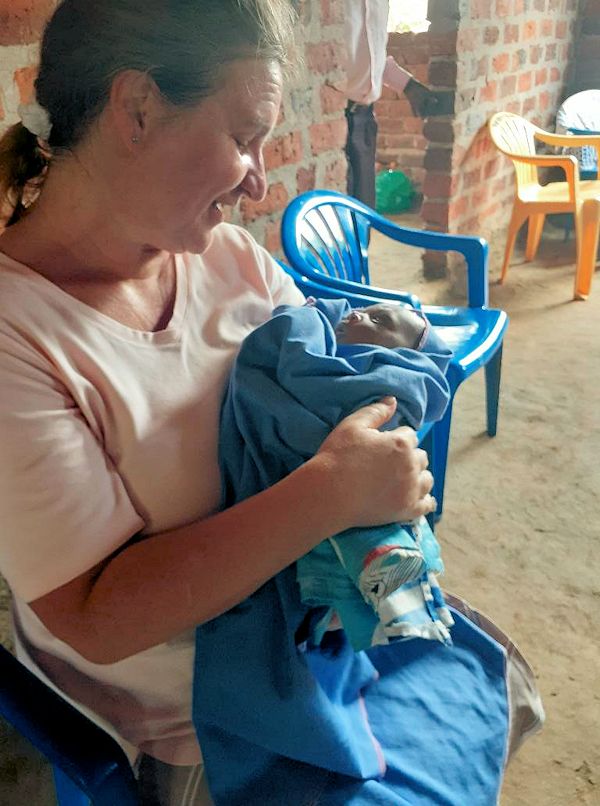 We were there only for a week, but it was enough to be used by God and be changed ourselves. How can you not love children who greet you with singing and dancing? Women came running in their colorful dresses, making that distinctly otherworldly yell. People saved for months so that they could feed us traditional food. Men and women worshipped with abandon – dancing before the Lord. People walked for miles so that they could hear the Word of God. We loved them all.
Angie worked with the children – teaching them Bible stories, songs, and games. I preached and taught the people and pastors. And, every minute of each day, Angie and I received more than we gave.
There are seminaries and Bible colleges in Africa, but they are expensive and often hard to get to for most pastors. So, many pastors lack the training and education they need. The Lord is using them, but they know that they need help. It was a joy and honor to teach about baptism and communion and then help the pastors lead their people in these sacraments, some for the first time. It was humbling to teach about servanthood and then wash the feet of Africans who know what it means to walk the hard roads and work in the soil. We explained to them about grace and saw their joy when they heard that the God of heaven sees them and loves them.
It was overwhelming. I don't know if, in a year, they will remember my name. That doesn't matter as long as they remember that God sees them, that they have value, and the seeds that were sown grow.
This experience was not a vacation. The only African wild animal that we saw was a stork. We were up by 4 am and ran till about 9 pm most days. We learned the joy of an African bathroom in the bush. We traveled bumpy roads that made us wonder if we left a kidney back there somewhere. I developed a sinus infection from all the dust. BUT! We sang, we danced, we prayed, we laughed, we served, we taught, we talked about Jesus, we witnessed commitments made to God, and we fell in love with beautiful people. We came home, but we left a big part of our heart across the ocean, and I am counting the days till I can see them again – here on earth or around the throne of our Lord.
In 2022 I have been asked to go to Kenya and do the same there. In fact, requests are beginning to pour in from other corners of God's world — Malawi, Liberia, Kenya, Tanzania, Ghana, Pakistan.
There is a place for you if you would like to join me on this amazing journey. We need doctors, nurses, teachers, pastors, musicians, and anyone else to whom the Lord is saying, "Whom shall we send and who will go for us?" to step out of their boats and bravely say, "Here I am, Lord. Send me." You will never be the same.
Please feel free to contact me at 989-745-4479 or [email protected] if you would like to talk about joining the Great Adventure of 2022.