The United Methodist Foundation of Michigan brings the Rev. Gary Step to their staff as the new Senior Director of Leadership Development. He starts service July 1, 2022.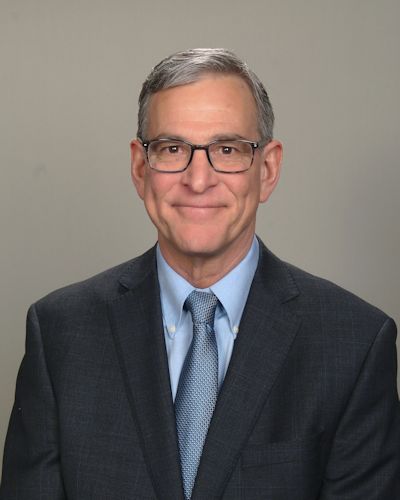 April 11, 2022 | GRAND RAPIDS, MI — The United Methodist Foundation of Michigan is pleased to announce that the Rev. Gary Step will serve as the Senior Director of Leadership Development, beginning July 1, 2022. This newly created position is designed to support pastors and local church leaders with their ministry, vision, and leadership. Step will guide congregations to live as generous communities of faith, coach pastors to be inspiring steward leaders, and lead learning cohorts to address organizational transformation.     
Bishop David Bard has indicated his intention to appoint Rev. Step to this position.  He commented, "I am delighted to appoint the Rev. Gary Step to the position of Senior Director of Leadership Development at the United Methodist Foundation of Michigan. This position provides Rev. Step a unique opportunity to live out his passionate faith in Jesus Christ and his deep love for the church. His enthusiastic desire to see churches and clergy flourish and his gifts for teaching will be well-used in this position. Congregations throughout Michigan will benefit from his leadership."
Step brings a wealth of experience in congregational and community transformation. He is familiar to many church leaders throughout the Michigan Conference where he served most recently as the Associate Director of Congregational Vibrancy. In this capacity, he gained valuable knowledge about the Foundation and the Michigan Area Loan Fund. Anticipating his upcoming appointment, he enthusiastically shared, "I am excited about the door God has opened for me to serve on staff at the Foundation. I appreciate the work the Foundation is doing to help churches and individuals live out their purpose and vision to produce 'faithful people living generous lives.' When churches and individuals are aligned around a common vision, generosity flows! I look forward to being part of this vision, especially in these challenging times."
David S. Bell, President & Executive Director of the Foundation, shared his excitement about this new opportunity. "This new senior-level position profoundly increases our staff capacity to directly support the transformative work of the local church. We are committed to coming alongside pastors and local church leaders to encourage them in fulfilling their mission to make disciples of Jesus Christ. We are very blessed to welcome Gary to our growing team. His spirit-led faith, entrepreneurial energy, and congregational passion weave together for an ideal skill set. He is well-equipped to help congregations across all theological perspectives in the Wesleyan tradition."
The United Methodist Foundation of Michigan has served churches, ministry leaders, and individuals since 1926. Staffed by dedicated professionals and governed by a volunteer Board of Directors, the Foundation offers a broad continuum of financial stewardship services, including value-aligned investment funds, stewardship consultation, planned giving seminars, grants, awards, and scholarships.
Last Updated on September 20, 2022