Where is home? Writer Sondra Willobee has found it in a number of places, including canoeing on the Huron River accompanied by God's creation.
SONDRA WILLOBEE
Retired Pastor, Michigan Conference
"Therefore, since we are surrounded by so great a cloud of witnesses . . . let us run with perseverance the race that is set before us" (Hebrews 12:1, NRSV).
All of my life I've been an outsider. Growing up in parsonages as a preacher's kid and becoming a pastor myself, moving from town to town, I was always the new kid in the classroom or the new person in church. I skirted the perimeter of conversation circles, listening to people talking or laughing, looking in.
My husband, Ed, who couldn't wait to leave the small town in which he grew up, thought I was crazy to envy people who'd lived their entire lives in the same place. "They belong," I told him. "They know their place in the stories of the community."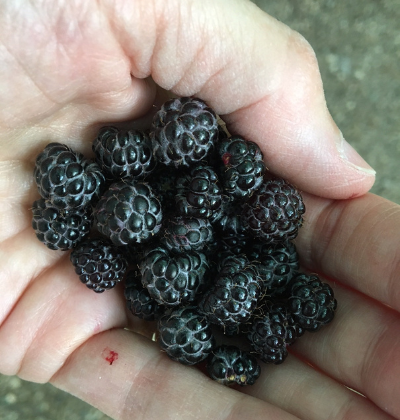 I had no place.
Is it any wonder, then, that when I got old enough to go out on my own, I took to the fields and the rivers? I spent my childhood picking black raspberries and chasing butterflies with a net made from a broom handle, a coat hanger, and a curtain sheer. Tiger swallowtail. The well-traveled monarch. I waded shallows where bluegills darted in the shadow of an overhanging oak. Once I spent an entire afternoon cleaning sticks and debris out of a small rapids on the Huron River near Commerce Elementary School, happy as the freshwater clams I saw in the stream.
Is it any wonder that I would call a river my home?
I remember a morning in May when our daughters were in elementary school. It was the time in the school year when everyone was tired of the grind, so we declared a "Willobee Skip Day." Ed and I took the day off work, we pulled the girls out of school, and we all went canoeing. Blessed respite.
I also remember a particular day of pure joy in September of 2013 when members of our family came to celebrate Ed's birthday with a canoe trip on the Huron River. A thunderstorm had just passed through, chasing everyone else off the river, and the current was flowing clear and fast. Turtles crawled out of the water to climb on logs. An eagle perched high in a dead sycamore. An osprey rocketed upriver.
On such days, the river was not just home, but heaven.
And yet, I also remember times when I didn't feel like an outsider. How sweet those moments in high school, for instance, when I sat in the school cafeteria with my girlfriend, Linda, and the rest of our gang, laughing at Larry who was squirting chocolate milk out of his nose.
Or, last month, when a group of kind and well-read women sat around my dining room table laughing and talking, drinking red wine and discussing our latest book club title. Though they'd known each other for many years, living in the same community and raising their children together, they let me in to their circle.
Or, last week, when I stood in a queue at the front of the church in order to receive a white wafer and a tiny cup of juice. Holy Communion. "Everyone is welcome at the Lord's table," the preacher said.
Also heaven. Also home.
"You're not so alone," my soul tells me.
I claim as companions not only eagle and osprey and bluegill, but also these dear human faces: family, new friends, the cadre of fellow seekers, and invisibly, around all of these, the communion of the saints. Those who've gone before us to show us the way.
Today, may you know yourself held within a community. And if you see someone on the outside, let them know they are not alone.
We are each other's home.
The Rev. Sondra Willobee is a retired Elder, last serving as Lead Pastor at South Lyon First UMC. She wrote articles for The Michigan Christian Advocate, FaithLink, and Linktionary, and is the author of The Write Stuff: Crafting Sermons That Capture and Convince (2009). This article is from her blog, "Down by the Riverside," which is found at www.sondrawillobee.com/blog. Reprinted with permission.
Last Updated on September 20, 2022