Early Response Teams are now being deployed in South Carolina. You can assist in this clean-up with dollars and UMCOR supplies. 
DAN O'MARA 
South Carolina Conference
Early Response Teams from the South Carolina Conference of the United Methodist Church this week began assisting homeowners in Marion whose houses were flooded in the wake of Hurricane Florence.
ERTs can't move into areas affected by storms until local emergency management officials notify them that it is safe to do so.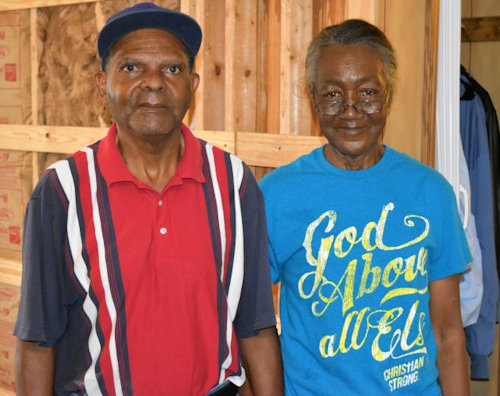 Initial local flooding from heavy rains that accompanied the Sept. 14 storm has been compounded by subsequent river flooding that is projected to continue for several days along the Great Pee Dee, Little Pee Dee, Lumber, Lynches and Waccamaw rivers.
Nearly the entire swath of flooding lies within the Marion District of the South Carolina Conference, with some areas of the Florence and Hartsville districts also hit hard.
So far, about 2,000 South Carolina homes have suffered flood damage, state officials say, but thousands more are likely to be reported in coming weeks. About 4,000 South Carolinians already have registered for assistance with the Federal Emergency Management Administration, FEMA officials said Wednesday.
At least seven United Methodist churches in the Marion District have reported flood damage to their sanctuaries or other facilities.
About 30 specially trained ERT members began working this week at homes in and around Marion, helping residents with cleanup efforts.
READ MORE of Dan O'Mara's report on Early Response Team activity and the difference it is making in people's lives in South Carolina.
How can Michigan United Methodists assist in these Early Response efforts? 
Churches have been gathering materials for cleaning and hygiene kits for the past two weeks. Those materials must arrive at the 10 collection sites around the state BY THIS FRIDAY, OCTOBER 5. Click here for additional information.
Dollars given to UMCOR Disaster Response United States are another way to keep boots on the ground and hands at work bringing help and hope for months to come. Give now.