More on the subject of what should local churches do about BSA charters as the Boy Scouts of America continues bankruptcy proceedings?
SAM HODGES
UM News
The long relationship of The United Methodist Church and the Boy Scouts of America is strained as the BSA goes through a sex-abuse-related bankruptcy and denomination leaders worry about liability for local churches that have sponsored Scouting troops.
Church leaders used an Aug. 25 press release to advise local churches not to renew as sponsoring or charter organizations for BSA units, though the leaders did not say to sever ties.
The same statement noted that an ad hoc legal committee, consisting of annual conference chancellors and others, is representing The United Methodist Church's interests in the BSA's ongoing bankruptcy proceeding.
That committee is "disappointed and very concerned" that a proposed $850 million settlement between the BSA, its local Scouting councils and representatives for sex-abuse survivors did not include charter groups like local United Methodist churches, the press release said.
"This leaves as many as 5,000 United Methodist U.S. congregations — or more than 15 percent of U.S. congregations — exposed to potential lawsuits by the survivor claimants," the press release said. "Charter organizations were promised by the BSA to be covered by their insurance, but at this time, it is not clear to what extent United Methodist congregations will be covered."
The BSA insisted in a statement to UM News that mediation continues with a range of parties affected by the bankruptcy.
"Throughout its ongoing financial restructuring process, the BSA has been focused on ensuring that chartered partners are fairly represented and that they can continue to support scouting," the BSA statement said.
Church leaders said in the press release that they grieve for sex-abuse victims and their families, and asked for prayers for them.
"This tragedy is a reminder for all of us to be vigilant, update Safe Sanctuary policies and continue to review those policies to ensure congregations are following the policies and keeping all young people safe from harm," said Council of Bishops President Cynthia Fierro Harvey. She also leads the Louisiana Conference.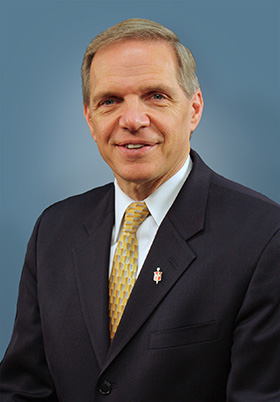 Greater New Jersey Conference Bishop John Schol is chairing a leadership team, separate from the ad hoc committee, that's working to address any impacts of the bankruptcy on the denomination and local churches in the U.S.
"We are saddened there are accusations of young people being abused in and through ministries happening with United Methodists," he told United Methodist News. "We want to do everything we can to bring healing and wholeness for the survivors."
He also said church leaders want to walk with local churches through whatever the bankruptcy brings.
"We are deeply committed to our congregations and particularly any of the congregations that have claims against them — to work with them and support them through this process," Schol said.
The United Methodist Church and its predecessor denominations have worked with the BSA for more than 100 years. Thousands of local churches have provided space for Scouting troops, while also serving as their chartering or sponsoring organization.
As of 2020, United Methodist Men — which oversees the denomination's Scouting ministries — reported that more than 3,000 United Methodist churches chartered more than 9,000 Scouting units, serving some 300,000 youth.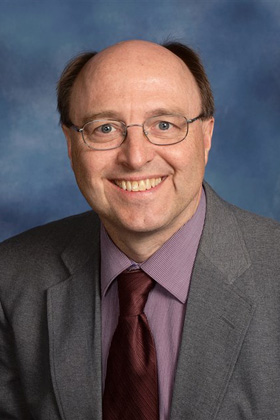 Those numbers are down, due to the BSA's shrinking membership and pandemic-related challenges for local United Methodist churches. But the denomination remains a major chartering partner, connecting with about 20 percent of BSA youth membership.
As the Greater New Jersey Conference shared in a recent posting about the BSA bankruptcy, congregations that agree to charter a Scouting group take on the same level of responsibility as they do for a church youth group — one that carries "significant liability" should harm occur.
As evidence of Scouting-related sex abuse mounted, the BSA filed for Chapter 11 bankruptcy in February 2020, seeking to carry on its programs while also pledging to compensate victims. Some 80,000 claims of abuse — extending back to 1940 — were filed by a court-ordered deadline.
Earlier this summer, the BSA and its local councils reached an agreement with law firms for most of the survivors. The deal included an $850 million compensation fund.
A bankruptcy court judge gave overall approval to the agreement, but struck down two key parts of it, casting doubt on whether the agreement can hold and gain ultimate approval from victims.
The United Methodist ad hoc committee and one from the Catholic Church have joined in legal filings opposing the restructuring support agreement, or RSA.
"The RSA contains no protections for Catholic, Methodist, or any other Chartered Organizations," the committees said in a filing last month.
Later in the filing, the committees said, "Given how the RSA and proposed plan treat Chartered Organizations, it is possible, maybe even probable, that many Chartered Organizations may decline to continue to partner with the Debtors."
The United Methodist ad hoc committee remains actively engaged in the bankruptcy process and "related negotiations," according to the Aug. 25 press release.
For weeks, United Methodist bishops and other conference leaders have been sharing the ad hoc committee's advice with local churches about whether to renew charter agreements with Scout troops.
The advice — spelled out in the Aug. 25 press release — is that churches supporting Scouting units should either:
  • Agree to extend an expiring charter through Dec. 31, but not renew that charter.
  • Replace an expiring charter with a facilities use agreement that expires on Dec. 31.
  • End an existing charter and replace it with a facilities use agreement that expires on Dec. 31.
"All of those options allow more time to see how the bankruptcy will impact United Methodist congregations," the press release said.
Some bishops have written quite personally in sharing the advice.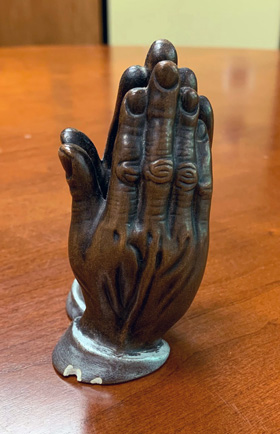 Michigan Conference Bishop David Bard and conference chancellor Andrew Vorbrich wrote to conference churches on July 20, beginning: "We write this letter with heavy hearts."
The bishop noted in the letter that he reached Life Scout ranking in the Boy Scouts and preached his first sermon on a Boy Scouts camping trip. Vorbrich said that he reached Eagle Scout, as did his sons.
But the Bard-Vorbrich letter asserts that BSA's strategies in the bankruptcy "are leaving their chartered organizations out on a limb by themselves."
Iowa Conference Bishop Laurie Haller joined with conference treasurer/director of administrative services Margaret Biggs in a strongly worded letter that brought coverage from the Des Moines Register.
"We simply cannot continue the relationship with the BSA as it has existed in the past. Until we know how the BSA will be organized and operate in the future, we must make some changes," the letter said.
The Rev. Chad Parmalee, pastor of Chapel Hill United Methodist Church in Battle Creek, Michigan, told UM News he had read the Bard-Vorbrich letter and the Aug. 25 press release but still has questions.
"Legally, severing charter relationships now does nothing to protect charter organizations from liability in cases that have already been filed," he said. "I understood the action being taken as a demonstration of power that might encourage the BSA to better protect charter organization in the bankruptcy and settlements. If that doesn't happen, severing charter agreements will accomplish nothing."
Parmalee noted that BSA Troop 355 has long operated out of Chapel Hill United Methodist and has averaged two to three Eagle Scouts annually, with five likely to obtain that rank this year.
"The impact the work of the BSA is having with young people in our community is important," he said. "We should proceed with as much care as caution."