Michigan now has the fourth-highest number of COVID-19 cases in the U.S.  At advice of government and public health officials, Bishop Bard calls for no in-person gatherings through April 30, 2020.
Dear Friends in Christ:
The coronavirus and COVID-19 pandemic continues to affect our lives deeply and will continue to do so in the coming weeks. Michigan now has the fourth-highest number of cases of COVID-19 in the country, over 10,000, and the metro-Detroit area is projected to be one of the more significantly affected areas in the country.
In light of these realities, I am extending my request that Michigan United Methodist Churches refrain from in-person gatherings through April 30. President Trump has asked Americans to observe CDC social distancing and mitigation guidelines through the month of April. Governor Whitmer's "Stay Home, Stay Safe" executive order remains in effect through April 13, though that order may be extended in the coming days. I will continue to monitor the spread of the disease and the advice provided by government and public health officials. If current trends continue, it seems likely that my request to refrain from in-person gatherings could extend well into May.
Now is the time to bring your church online. This is a very trying time for all of us, and it is a time when the ministry of the church is profoundly important. You are encouraged to continue to worship on-line, while strictly limiting the number of persons who might be together at any one time to tape or stream worship. Ideally, worship leaders will not gather as a group at the church. Individuals could tape from the church and elicit the help of a tech person to do so.
Continue to explore possibilities for persons to record from home and bring these video pieces together for a worship service to be presented on-line. If you have not tried to provide on-line opportunities for worship and prayer, now is the time to experiment. If you've not explored on-line giving options, now is the time to do that. I encourage you to continue to consult our Michigan Conference web page for creative worship and ministry ideas, including links to webinars.
As more information is released about guidelines for staying safe, I will revise recommendations accordingly. I affirm the creative work that, you, Michigan United Methodists, are engaged in to keep worship and care going even as we all do our part to limit the spread of COVID-19.
Grace and Peace,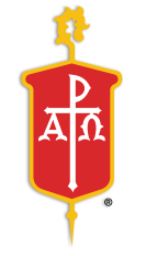 David Alan Bard
Michigan Area Bishop