Young people from around the United Methodist connection, including one from Michigan, reflect on the 'life-changing' Youth 2023, held in Florida.
More than 2,500 young people came to Discipleship Ministries' Youth 2023 in Daytona Beach, Florida, this summer for a time of faith building and fellowship. Participants attended workshops, worship, concerts and communion on the beach, among other activities, all tied together with the theme of "BOLD — Being Ourselves, Living Different."
Several youth from around the connection reflect on their experiences at Youth 2023.
Adrian M. Black, 9th grade, Clarkston UMC, Clarkston, MI, and Orchard UMC, Farmington Hills, MI
Being yourself is difficult. When you are your authentic self, you can face scrutiny and hate. Youth 2023 gave us a space where we could practice being ourselves in a loving community. Between worship and workshops, we could truly learn how to be BOLD, not just in faith but in action as well. I can testify that this made the possibilities of worship known to all the youth who attended.
"What does worship mean to you?" was a theme that was explored throughout the few days we had together, and we got a chance to see what worship could look like outside of the normal church service. The energy and atmosphere of being in worship designed for youth was invigorating and helped deepen our faith experience.
Throughout our time together, we could talk about our faith journey and experiences without feeling out of place or weird. It gave us hope to know that many youth in The United Methodist Church are like us and ready to help move the church forward. While we know that the Michigan Conference and worship services in United Methodist churches are welcoming of the youth/young adult demographic, it is unusual for many of us to have a service and ministry designed for the younger demographic. It was awesome to see what the church can be and what the future of ministry may look like in the years to come.
Ainsley M., 8th grade, Wildwood UMC, Magnolia, TX
My favorite experience from Youth 2023 was being a part of a United Methodist community outside our local church. I got to meet new people from all over the world.
Our faith community has undergone many changes over the past few years, so it was incredible to hear similar and different stories.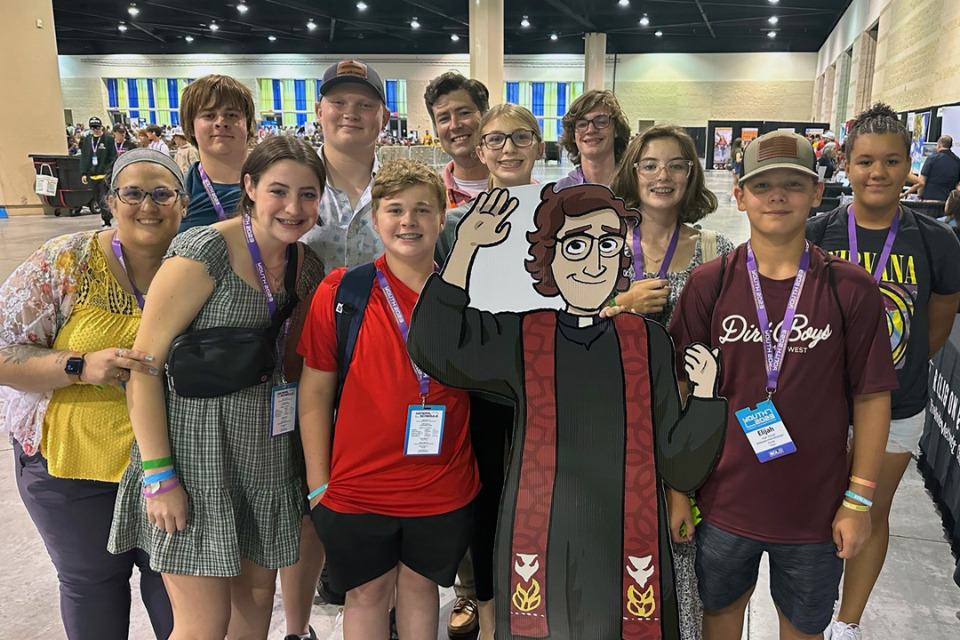 Zander Seth, freshman at Kansas State University, Great Plains Conference
The most memorable part of Youth 2023 was all of the amazing new friendships that I made. When thousands of youth come together like that, it can be very overwhelming, but friendships are bound to come out of it.
It was amazing to get to know the First Chanute United Methodist group more. They were kind enough to "adopt" me for the week since my youth group was unable to make the trip. Very quickly, we all developed bonds with each other that I will always hold close to my heart.
Along with the friendships, being able to co-lead a workshop with Melissa Gepford and Emma Yeon was also an incredible experience. Being able to share the effects that Leadership Lab has had on the youth (including me) in the Great Plains Conference to other youth across the world was something that I was super blessed to partake in.
This opportunity would not have come up if I hadn't been involved in youth ministry in some type of way. That is why I always encourage high schoolers to get involved, because they are the church now, not the church of the future.
The worship at Youth 2023 completely blew my mind. After being at Youth 2019 as a freshman, I wasn't sure if worship could get any better. But I was definitely wrong. The performers did an amazing job getting the crowd involved and excited to be blessed by the Lord. The energy was electric throughout the entire building.
All in all, this trip was an incredible experience that I was super blessed to be a part of. As I start college, I will remember that God is always with me. I don't have to travel to Daytona Beach, Florida, or Manhattan, Kansas — for God is everywhere around me.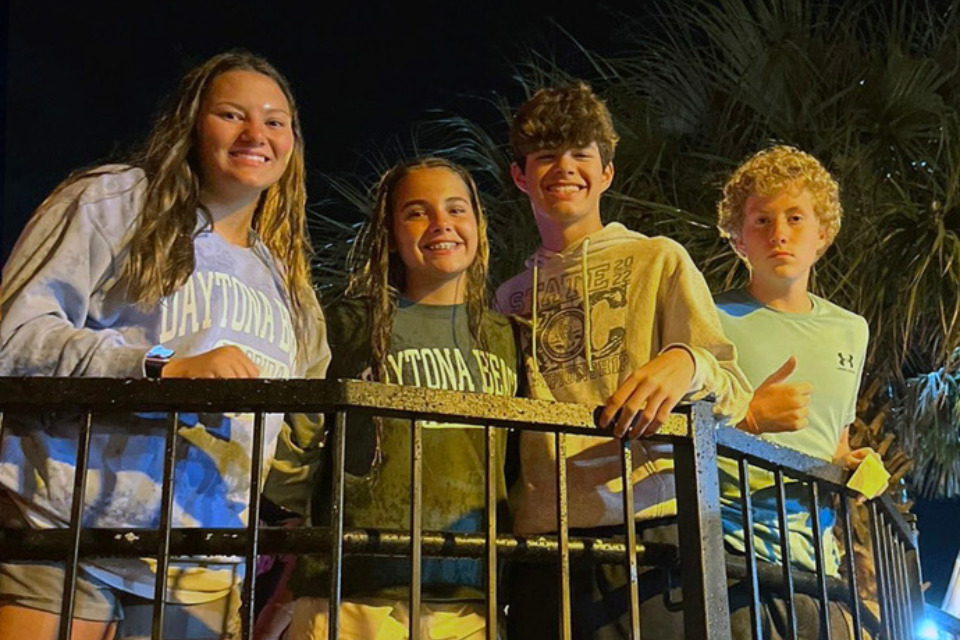 Ella C., 8th grade, Wildwood UMC, Magnolia, TX
On the trip to Youth 23, I got to see many different churches from all over the United States that worship and love just as much as I do. I was able to meet new people and make relationships.
I also had the joy of being able to help an organization to save more food and get it to people in need.
Ada Troxler, high school senior, Guilford College UMC, Greensboro, NC
Youth 2023 provided some really good chances to interact with other youth who come from different places, as well as opportunities to attend cool workshops and worship together.
One of my favorite learning experiences during this trip was attending some interesting workshops. I attended one about John Wesley and his principles. As a history enjoyer, it was really cool learning about how our denomination came to be.
Another really good workshop was centered around discerning your calling as a Christian. This one felt very moving, especially for us older youth members who are figuring out who God calls us to be as we take big steps forward in our lives.
There were also a lot of really good sermons and speakers during worship that really impacted me. Since the theme of this conference was being BOLD, it was very inspiring to hear stories about boldness in faith, and how we can imitate that in our lives and our faith walk. This emphasis on boldness allowed us to engage in some difficult conversations with each other that allowed us to become closer and showed a way to improve our youth group. 
It was also a super beneficial experience being surrounded by youth like us, and being in an atmosphere that was focused on God. The passion of everyone there was very inspiring.
As a whole, this trip was a wonderful experience to share with my fellow youth, and allowed us to learn and grow in our faith, as well as to strengthen our bonds with each other. Thank you, church, for supporting and encouraging us on our journeys!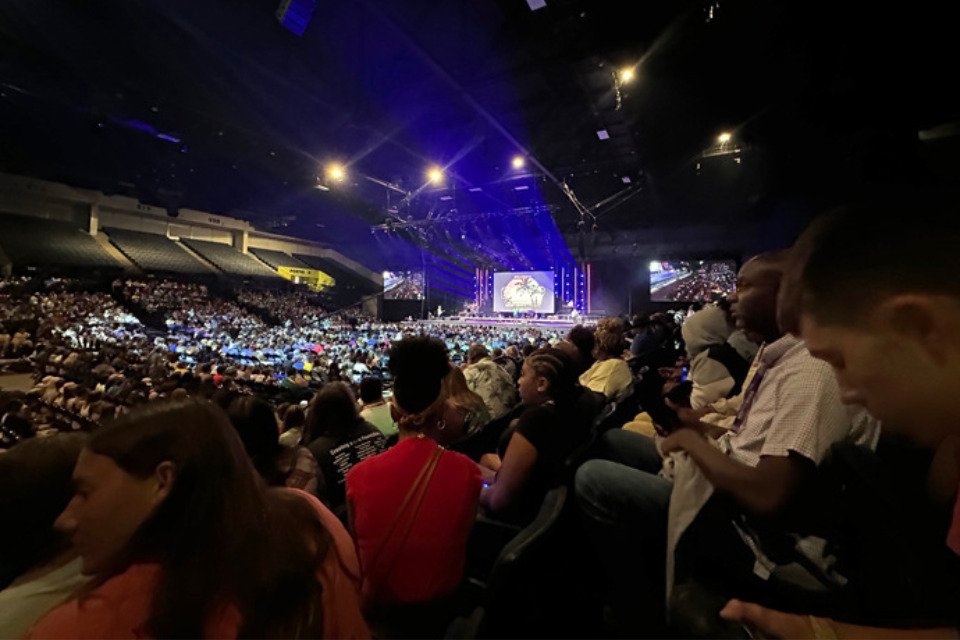 Brayden Senecal, high school sophomore, McPherson (Kansas) First UMC
My experience at Youth 2023 was definitely life-changing. The combination of the location, the people and the organization of the whole event made the experience like nothing I've experienced before.
I am a huge people person so anytime I go anywhere, I always look for new people. When my youth group was told about Youth 2023, I was super excited to meet all the amazing people that were from all over the country, all there to grow in faith.
The people at Youth 2023 were like no other. I met so many people that were super friendly and open to sharing their thoughts and opinions about the whole event.
Another thing I really enjoyed was the music. On the first night of the conference, there was the Rend Collective concert and it was like nothing I have never experienced.
My youth group talked the night before we left and my youth leader asked us what our favorite thing about Youth 2023 was. Some kids said things such as "the beach" or "Communion on the beach," but most of us really thought that the music stood out to us.
I also just want to thank and acknowledge all the speakers, volunteers and everyone else who helped make Youth 2023 special for so many youth from all over the country.
Isaac M., 9th grade, Wildwood UMC, Magnolia, TX
At Youth 2023, I was taught new ways to worship God. My favorite way was to talk with others and share our journeys through faith. It helped me realize there are other ways to worship, besides singing, such as assisting with the food fundraiser.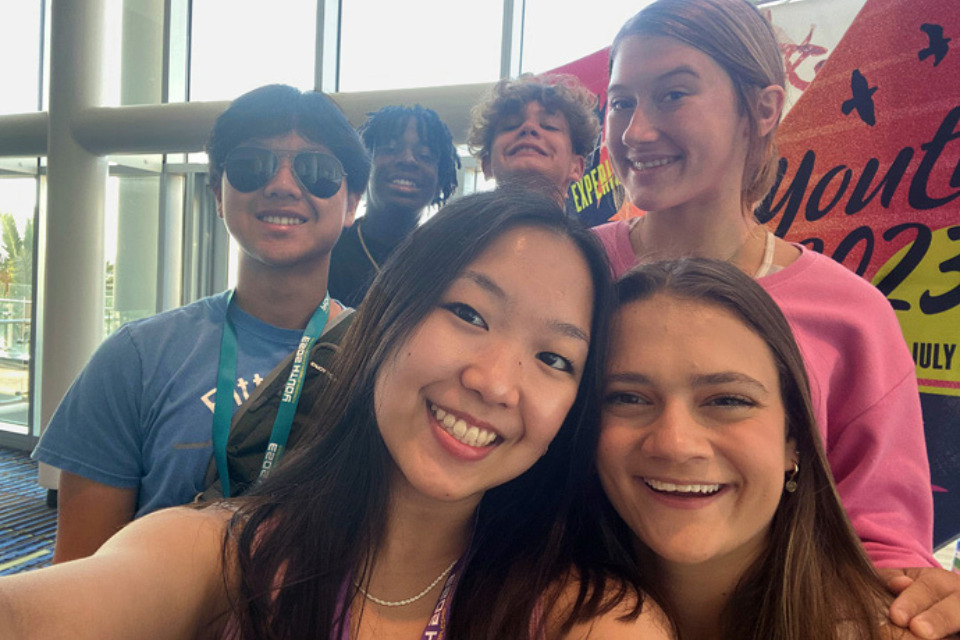 Emma Yeon, high school junior, Great Plains Conference
Being able to attend Youth 2023 was an experience like no other, and I would say that attending this conference with some of my closest friends truly changed the experience I had.
I left Youth 2023 a different person than when I first arrived. I wasn't sure what to expect going in, but I know that I was excited to engage with other people around the United States that shared the same faith that I did. Not only that, but I was excited to help lead a workshop with Melissa Gepford and Zander Seth about the Great Plains Conference's Youth Ministry "Leadership Lab."
On the first day of the conference, we were welcomed to the evening worship service, and from the moment I entered into the event space, I knew that this was going to be a vibrant atmosphere.
My friends and I also took the opportunity that night to enter into the "mosh pit" to listen to the band FRVR FREE as well as Rend Collective. From this experience, I could tell that this was not the atmosphere I was used to and neither was it the atmosphere I was expecting.
However, I kept my hopes high as we ventured into the first full day the next morning. That morning, my friends and I decided to head to Beach Communion, and we were feeling rejuvenated and ready to head into morning worship. When we entered, I could tell that many people still had the same vibrant energy and I can say that there was probably double or even triple the amount of people that were in the "mosh pit" the night before.
However, not everyone was there for the same reasons, and not everyone felt the same experience, and this truly opened my eyes to why some people were at Youth 2023. After that experience, I was feeling a little lost throughout all of the activities. I kept wanting to feel God's presence but something didn't feel right and everything didn't seem to add up.
By the third day, I realized that there were so many opportunities at Youth 2023, and sometimes you needed to be able to take control of your faith journey and how you would spend your time with God in Daytona. That morning, my friends and I decided to head to Beach Communion with a different mindset and gather together in a prayer circle to have a moment to ourselves with God. After that, we were able to head into morning worship revived and ready to embrace the message of God.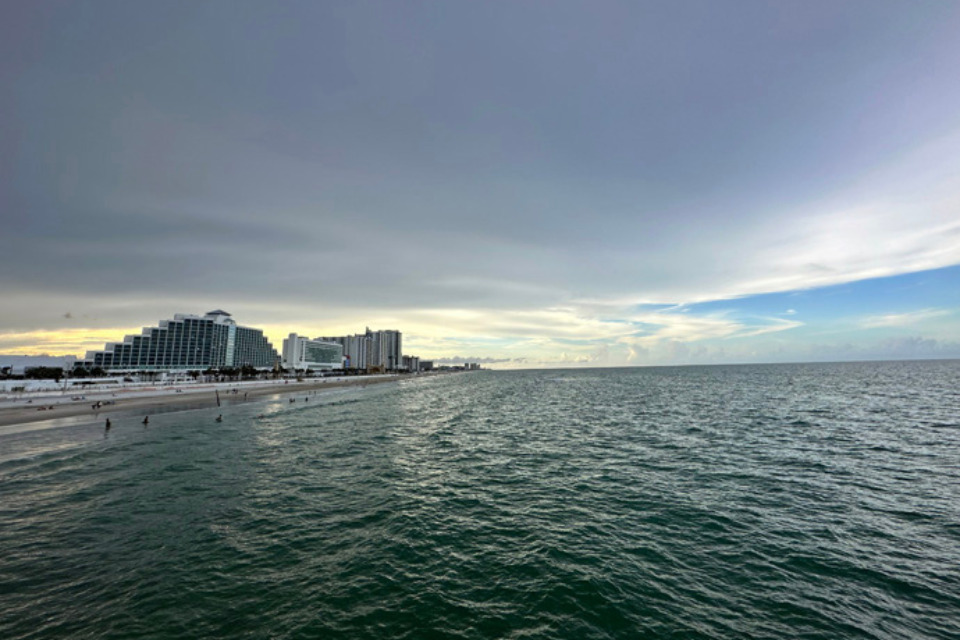 Our friend group truly tried to take advantage of the resources provided to us that day by heading to the Prayer Oasis first thing after morning worship and just praying for ourselves as well as everyone around us that they may also feel the presence of God with them and feel a change in their spiritual journey as well. Through that, I was able to open my eyes to a different perspective once again.
So, in the end, I truly began to understand the message being spoken throughout the entire conference about being BOLD and how we are able to be ourselves and live differently.
I realized that not everyone might worship the same way that I do, or live the same spiritual journey that I am on. However, we don't need to be afraid to worship God because of what people around us are doing, and we can worship and feel God's presence by just being ourselves and living differently the way that we want to.
We don't have to enter into the "mosh pit" because everyone else is because we can also feel God's presence from where we are. And we don't need to run to our workshops with everyone else because we can listen to God's message from the speakers. And if we don't get to go to the workshop that we originally wanted, it's OK because God is always here with us no matter what we do, no matter where we go and no matter who we are because God loves us being ourselves and living differently.
Even though I wasn't sure what to expect going in, I know that I have changed as a person for the better and I hope that everyone else was able to feel a sense of belonging for who they are by witnessing God's love and acceptance throughout this conference.
Kate E., 10th grade, Wildwood UMC, Magnolia, TX
My experience at Youth 2023 was amazing! I loved every aspect, from hanging out and spending time with some of my best friends to the workshops where I learned actual skills I can use in the real world. My favorite was going to worship every day. That's where I feel like I experienced God the most and felt Him impacting my life.
When you see everyone there, from the youth to the adults, having fun and singing along. I'm so glad that everyone made it to Florida and back home safely. I know that God was watching over everyone who attended Youth '23 and their families.
For those thinking about going to Youth 2027, I think you definitely should. Everyone who went had a blast, and you will, too!
~ This article was adapted from a news article published by UM News on September 6, 2023.
Last Updated on September 20, 2023