COVID-19 has not stopped the vital service of United Methodist missionaries. They are #StillInMission and relating to their supporting churches online.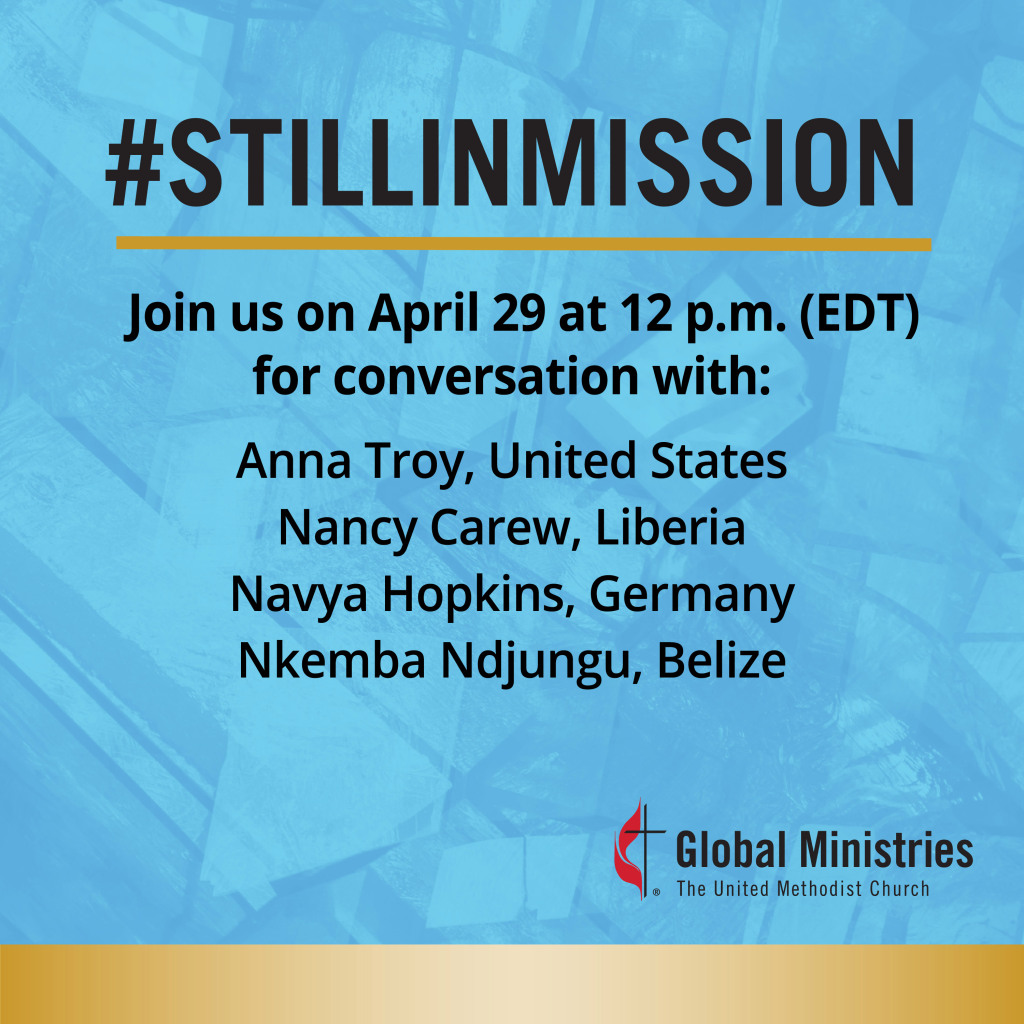 Despite the pandemic, United Methodist missionaries remain deeply engaged in work around the world. Normally, a number of them "itinerate" each year to visit the churches and individuals that support them in ministry. COVID-19 has stopped most travel, but that doesn't mean the missionaries aren't available to meet virtually! Each month, the General Board of Global Ministries invites four of these servants to be in conversation with laity and clergy throughout the church to share the joys and challenges they've experienced. You can join them on Zoom on Thursday, April 29, at 12:00 noon EDT.
This month's missionaries include an EngageMI ministry partner, Nkemba Ndjungu, Presbyter of the Stann Creek Circuit in Belize, Methodist Church in Central America. Born in Malonga, Democratic Republic of Congo (D.R.C), Rev. Nkemba served as pastor and District Superintendent in the D.R.C. He and his wife, Mbwizu, have also served together as missionaries in Senegal and Cameroon. 

The next #StillinMission conversation, scheduled for May 27, 12:00 noon EDT, features Engage MI ministry partner Helen Roberts-Evans, Associate Director for Supervision, Department of General Education and Ministry, Liberia Conference. She says, " I have the joy of working with hundreds of Liberian children at church and school. I want to share the love of Christ with each child because I know that His love brings peace and gives strength to overcome life's challenges." Learn more next month.