Masks on and hearts open! A pandemic cannot stop persons from engaging in mission projects at home or at the church.

CHRISTY MILLLER WHITE
Youth Ministries Coordinator, Michigan Conference
Whether your family is looking at online-only instruction or trying to figure out how to return to the classroom safely, this year is shaping up to be a very different "Back to School" experience. The months that we usually call Summer Vacation have hardly felt like much of a vacation. With canceled camps and mission trips, you and your youth may hardly feel like summer was very fun at all! How do we continue to assist our youth in the character building and faith formation that service to and with others can create when we cannot be with others safely? How can we instill in our youth a heart for Christ and others during a pandemic?
Mission Starts at Home
I know, I know! It is already too much! We are homeschooling our kids or supervising the cleaning of their school supplies to keep them safe. How can we begin to think about doing anything else?! We feel and hear you clearly. How do we help our youth stay connected to their faith and others without losing our minds in the process? Mission and service are great ways of showing, by example, how we share Christ's love to the world. It doesn't have to require traveling to a remote location to be in mission. Mission can begin at home.
Start by thinking about your community. What do you observe on your trips to the store? What do you hear from your children's teachers and your teacher friends on Facebook? What are the needs in your own area? That is the best place to start.
Maybe you know that not everyone has access to books and/or food? Create a little library or little food pantry at the end of your driveway and encourage your neighbors and friends to contribute. Perhaps you know your local school needs supplies. Send out the word and put a box in your driveway for people to drop off supplies. Maybe you have kids and youth who are amazing artists? Mail out their art with a note to people you know who do not have technology keeping them connected to your family and church. It can be simple to make mission a priority in your family by just listening, observing, and acting when you feel prompted.
Missions for the Church
Not meeting in person for youth activities? You can still do a mission project as a group! Ask your local shelters and community assistance groups what is needed. Often, they need specific food supplies and socks as the weather gets cooler. 
You can also take a small group to one of our Michigan Area Mission partners. Click here to check out the webinar produced earlier this year on missions for more information.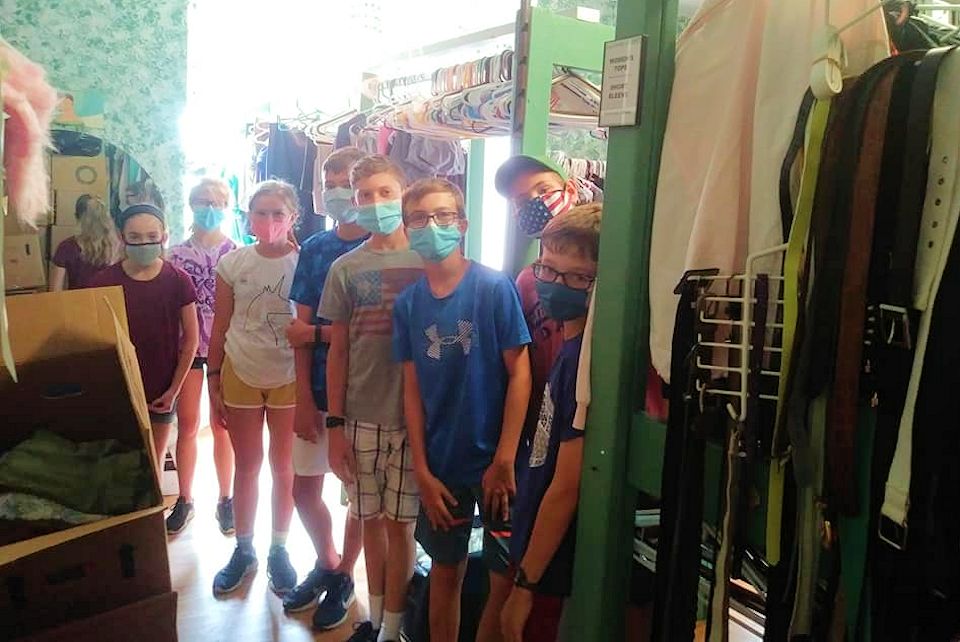 If you work with youth and are looking for more ideas, be sure to join the Facebook page where youth leaders all over the Michigan Conference share resources and collaborate. You are not alone in this journey. Find that Facebook page here.
If you have any questions or are looking for more ideas to get your family or church involved in missions, in a safe and physically distanced way, or have any questions about youth ministry in general, please contact Christy Miller White at [email protected].
Resources at a Glance:
Little Library and Little Food Pantry    
Virtual Mission Experiences 2020 Webinar  
Facebook Group – Michigan Conference Youth Workers  
Last Updated on September 20, 2022