The Division on the Status and Role of Women shares research of "alarming disparities in the number of women losing their jobs compared to the number of men" during the pandemic.
Division on the Status and Role of Women
Michigan Conference Board of Justice
If we've learned anything from the past year and a half, it's that necessity breeds change. With the coming of the pandemic and the subsequent breakdown of the working world as we knew it, we've all seen our lives transformed. Our homes became offices, classrooms, and daycare centers as our working lives conjoined with our home-lives. This pandemic has forced us to re-examine the status quo in regard to the way we work and support ourselves and our families. Since the beginning of lockdown, we've questioned everything from our work/life balance, what it means to live in an individualistic society, and issues of racism, classism, and sexism have been up for discussion.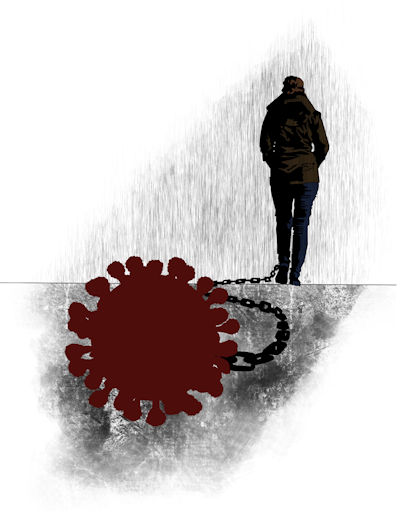 What we've seen is that even in these tumultuous times, when it's more important than ever for people to be working together, we still struggle with the issue of inequality. Throughout the pandemic, researchers have noticed alarming disparities in the number of women losing their jobs compared to the number of men.
According to research conducted by the McKinsey Global Institute (MGI), women are 1.8 times more vulnerable to COVID- 19 related job insecurity than men. The article goes on to explain that women's vulnerability during the Pandemic is related to gender inequalities that existed even before the pandemic.
The Mckinsey Global Institute's analysis goes on to explain that the gendered nature of work across industries only explains one-fourth of the number of job losses, while systemic sexism is responsible for the rest. Research from the institute has shown that jobs heavily populated by women are nineteen percent more at risk than those predominantly populated by men. MGI estimates 4.5 percent of women's employment is at risk, compared to 3.8 percent of men's employment.
In a recent interview through NPR, we hear women explain how, not only did some lose their jobs due to the pandemic, but many have yet to return to the workforce and may not return even after COVID-19 restrictions have been lifted. MGI is urging policymakers and business leaders to combat gender inequality in the workplace, not only for the women it harms but for the damage it has and will continue to do on the global economy if the trend continues.
In previous research, we found that the cost of making sufficient investments in five areas (education, family planning, maternal mortality, digital inclusion, and unpaid care work) could amount to $1.5 trillion to $2.0 trillion in incremental public, private, or household annual spending in 2025, or 1.3 to 1.7 percent of global GDP in that year.
This is 20 to 30 percent more than what would be spent in a business-as-usual case in 2025 (as a result of rising population and GDP). Yet we found that the economic benefits of narrowing gender gaps are six to eight times higher than the social spending required. And it is not just countries that stand to gain from investing in women and girls; McKinsey research has also found a diversity dividend for companies.
If we commit ourselves to gender equality in the workplace, we can turn around so much backsliding, potentially bringing us to a better position than we'd been in even before the pandemic began.
"EQUALITY IS THE SOUL OF LIBERTY. THERE IS, IN FACT, NO LIBERTY WITHOUT IT"… Francis Wright