About Wellness Initiatives
Wellness initiatives are to help you be your best—physically, mentally, and emotionally. Together we can make our community a place where healthy living is welcomed and supported.
The Center for Health is your portal at Wespath to information and tools that promote vitality in mission and ministry by improving the health and well-being of UMC clergy, lay workers, and their families.
Virgin Pulse
A healthier lifestyle may be the most difficult personal improvement to undertake, but even small changes can make a big difference.
Virgin Pulse participants receive an activity tracker to monitor progress toward health goals and rewards.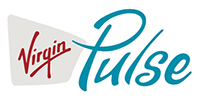 Participants: wear the activity tracker at all times and accrue steps when you walk, run, bike, play basketball or tennis, golf, dance or take part in any other physical activities you enjoy. Earn Points for accumulating steps or "active minutes"—which are recorded when your activity tracker counts at least 135 steps in a minute for higher intensity activity.
Points translate into rewards like Pulse cash, health insurance premium reductions, or deposits in a health savings account—depending on what your plan sponsor offers. Click here to learn more about the Virgin Pulse program.
Those enrolled in the active or retired group health plan are eligible to enroll in Virgin Pulse. Click here to enroll now. If you attempt to register and are unsuccessful, please contact the Benefits Office for assistance the with verification process.
For Virgin Pulse customer support call 1-800-830-4312.
Click here to for the Virgin Pulse site.
Member Discounts

Blue Cross Blue Shield of Michigan offers deals and exclusive discounts on health products and services through Blue365 to members. Click here to learn more.