UMW, an organization where Christian women have put their faith into practice for decades, will be known going forward as United Women in Faith.
JIM PATTERSON
UM News
The name change that's transformed "United Methodist Women" into "United Women in Faith" was announced the same day word came that General Conference was being delayed again, this time until 2024.
That timing overshadowed the changes to this 153-year-old organization, which go deeper than a new name.
"Changing the name was not our starting place," said Sally Vonner, transformation officer of United Women in Faith. "The research process was more about our own self-examination. How do we present to women in the church and even women beyond the church? It was always about being inclusive."
Vonner and Harriett Jane Olson, top executive of the agency that works to connect and nurture women to inspire and impact their communities, answered questions about the changes during a Zoom meeting with United Methodist News. Answers have been edited for brevity and clarity.
Does General Conference have to approve your new name before it becomes official?
Olson: No. We're going to remain United Methodist Women as our corporate name. United Women in Faith will be a doing-business-as name. We're not changing the purpose or how the deaconesses act or our governing structure, and those are the things for us that are in the (Book of) Discipline. There are no necessary disciplinary changes to effectuate this.
Does the deletion of "Methodist" from the agency name indicate you will be trying to attract women who aren't United Methodist, similar to ecumenical organizations like Church Women United?
Olson: That was not the intention. I will say, though, that the bylaws have always allowed persons outside the church to be members. We have a handful of Roman Catholic members and women from other Protestant traditions. … some churches don't have women's organizations, so for women who are looking to connect with other faithful women, deepen their faith and put their faith into action, United Women in Faith will be available.
Do you have specific goals in connection with this change, like attracting a certain amount of new members?
Vonner: We didn't think so much about a number we're aiming for. For me, it's looking at all the things that we're doing and asking, is it going to sustain us for the next generation? … We're trusting that we are laying the groundwork to grow and sustain those coming after us, just like we're living off what our foremothers put into our hands.
How long has the rebranding been in development?
Vonner: We've been at it for over five years. It began when we constantly heard from members, "Help us get new members." We began research, starting with a communication audit. With each phase of research, we were learning something new about ourselves and then testing that out to leaders and members and getting feedback to see if we were on track with the assumptions and the conclusions that we were drawing from research. That would often lead us to additional questions. Five years have passed, but the shifts we needed to make became clearer and clearer as that process unfolded.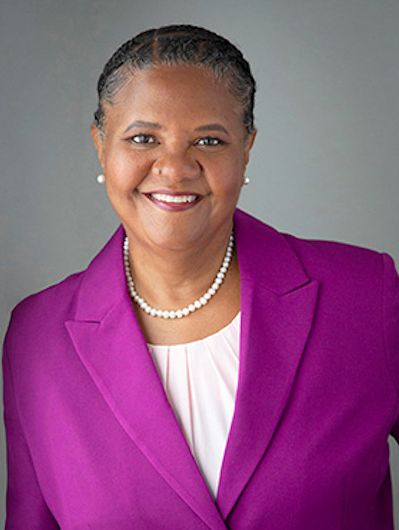 What are some of the questions you asked?
Olson: What do women spend time and money on? What needs are driving how women spend time and money, especially when it's for themselves? In what kind of setting are women looking to form relationships and friendships?
Vonner: What are women looking for in a faith-based organization? What's most important to women? How do women want to give? We have a particular model in which our members engage in pledges and other means of mission-giving. Is that process still relevant today?
What are some of the important changes aside from the name?
Olson: There will be more ways to join United Women in Faith and more complimentary digital access to some of the resources that were just printed materials before. The new digital component will allow people to compare notes, maybe meet some of the authors, and they can share online resources, video links, music, and other things to animate the programs. We've said for a long time that it's about connecting the faith and the action. … So the new Mission u resource brings those things together and says, "You cannot look at the Bible and not see the social justice questions that are raised."
Vonner: One of the needs that we found out in the research is to connect with other women. … So, we came up with this concept of SOUL Care Retreats. The way it was set up was a United Methodist member had to invite at least two other friends who were not part of United Methodist Women, and we had a gathering. We are now building on those pilots and going to have templates that members can use to create a similar kind of event in their context to reach women who aren't necessarily a part of their unit right now. We've continued to come up with new newsletters and e-newsletters.
Recruiting members is one of your stated priorities. Is that driving a lot of these changes?
Olson: That's very foundational. We want to make sure that women in the church really do feel invited. That's missional for us. On a parallel track, as the conversations (about the future of the church took place), we had inquiries from women who were in settings where their churches were talking about leaving, both progressive women and women in places that might be called traditional. "We want to stay connected, and how would that work?" What would change in the church mean for them?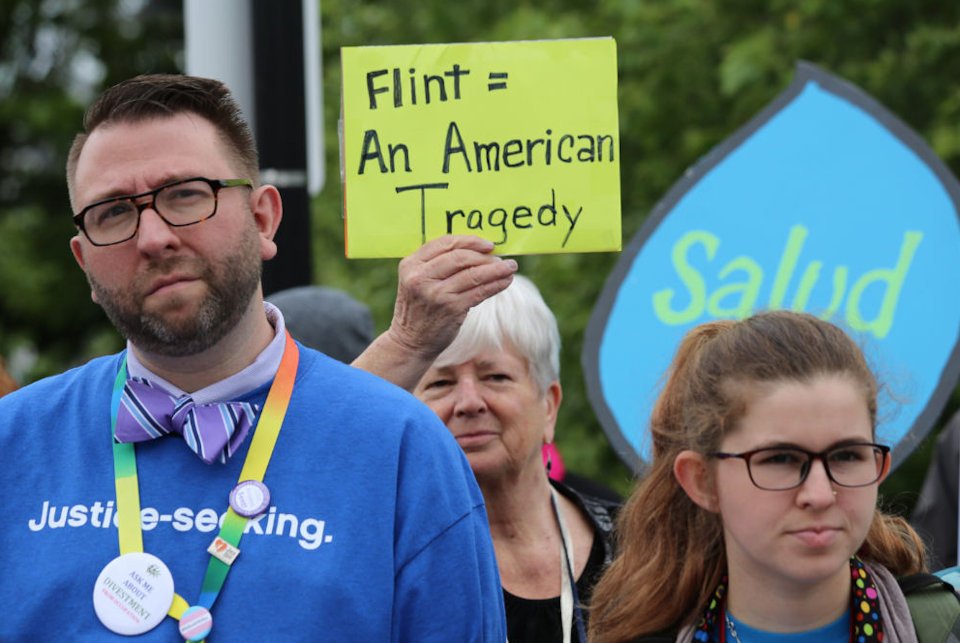 There are now two ways to be a member — locally at a church or the national model of All Access Membership. What's the purpose of that?
Olson: We were looking for an opportunity that would allow our current members to do the things that are meaningful to them and also open the door to new members. The national membership model, alongside the local unit membership model, is a way to make that happen because they're different doorways into the same structure.
Are you hoping that women in churches who move to the Global Methodist Church will remain involved with United Women in Faith?
Vonner: We hope they could still see themselves connected to us as United Women in Faith. We feel that faith is our anchor of the sisterhood and what calls us into relationship with God and relationship in terms of living out that faith. Issues impacting women, children, and youth are still important now, as they've always been since this organization began in 1869. That hasn't shifted. If that's where their heart and passion are continuing to engage, then they certainly are welcome.
Last Updated on September 20, 2022