United Methodist Community House (UMCH) in Grand Rapids is set to build a new facility that will serve children and seniors thanks to a $1 million grant from the State.
GLENN W. WAGNER
Michigan Conference Communications
Last October, the United Methodist Community House (UMCH) in Grand Rapids received a million-dollar grant from the State of Michigan.  The seed money will help them more effectively meet identified community needs. This is a tremendous public endorsement of an organization doing great things for others in West Michigan since 1902.
Thanks to Michigan State Senator Winnie Brinks' valued help, the state grant is providing significant dollars and public inspiration for the launching of a new chapter for UMCH.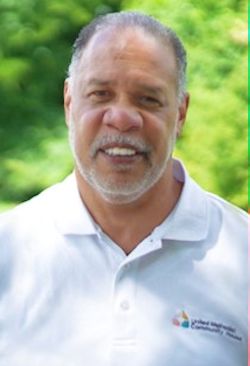 Eric Williams, chief executive officer for UMCH, is excited to share community dreams for the future construction on nearby Division Street of a new 80,000 square foot early childhood education and senior activity center, which will include a café, pool, activity spaces for classes, clubs, a chapel, and an intergenerational institute in partnership with Grand Valley State University faculty.
One hundred affordable rental apartment units for seniors will also provide UMCH with a reliable income stream to help with programming costs while filling an important need in the older adult housing market. It is hoped that an expanded child care center can further develop existing programs for children, including pre-school, drop-in child care services, and care for children of second shift workers. 
Williams notes that according to a recent W. K. Kellogg Foundation study in the UMCH neighborhood, there are currently licensed provisions for daycare for less than 200 children, but there are 2,400 children with a need for daycare. The nonprofit plans to provide childcare for 120 infants and toddlers and offer daily activities for more than 400 seniors at the facility. 
Williams shared that architectural drawings for the project should be developed by the end of April with a major capital campaign to help underwrite additional costs set to kick off this fall. The Grand Rapids City Commission has approved the project.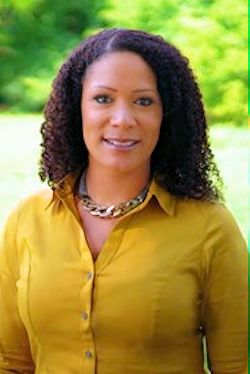 This ambitious venture will help Community House better meet identified needs in the community and further engage church and community partners in growing effective and sustainable ministry.
Williams shares contagious enthusiasm when discussing these developing UMCH dreams and innovative life changing-programs. He is equally positive when sharing news about the continuing great work of this nationally recognized ministry of United Methodist Women. UMCH is broadly supported by United Methodist Women, local churches, the broader denomination, and many individuals who contribute financially and personally as volunteers in UMCH programs. Williams also praises his gifted staff, talented Board of Directors, and co-leader Carla Moore, Chief Operations Officer who has also been providing valued leadership at United Methodist Community House for 12 years.  Williams knows that the whole team working together is vital for success.
For the past three years, Williams has been in leadership as the Chief Executive Officer at Community House after retiring from Grand Rapids Community College in training and inclusion. A graduate from Oakland University and proud father of three daughters, Williams communicates a great vision for Community House. He understands the practical steps and hard work necessary to support dreams with planning, facilities, revenue, and people. 
Williams notes that with a rapidly changing world and environment for non-profits like UMCH, it is important to adapt to changing circumstances. UMCH has realized that to continue to thrive, it needs to maintain its commitment to organizational excellence in customer service, personnel, and programming.
Williams relates that he spent his first year at the helm of UMCH traveling with Moore around Michigan on a Thank You and Listening tour to all nine United Methodist districts and the Michigan Annual Conference meeting in Traverse City. He and Carla met with church groups, corporate and municipal leaders, educators, and other non-profit organizations. Williams said, "We wanted to say thank you first of all to the many persons involved in the United Methodist Women who deeded to our Board the generous $1.1 million property that has been our home. That gift has enabled our work to continue. We maintain two members of the United Methodist Women on our board, and we depend on the generous support of the United Methodist Women and United Methodist churches. We are also transitioning toward a more self-sustaining, data-driven business model with regular income streams that will help us to leverage charitable gifts. As we develop our business income to cover basic operational needs like administration, heat, lights, and building maintenance, then charitable donations can go even further in direct help in our service programs."
Williams added, "We understand and will continue our core competencies in ministry with children, youth, and adults. We are also learning from emerging data about needs in our own neighborhood that continues to sharpen our focus."  
Child care is an important part of UMCH ministry.
Loving community has been a part of the DNA of United Methodist Community House since its very beginning.
United Methodist Community House, located at 904 Sheldon Avenue SE Grand Rapids, MI 49507, was begun in 1902 by several Grand Rapids Methodist Women committed to assisting immigrant families in their neighborhood with the love of Jesus Christ. 
The partnership with the United Methodist Church and the United Methodist Women continues to be an important part of UMCH ministry. United Methodist Community House is the only UMW National Mission Institution in Michigan.
Michigan Conference United Methodist Women's President Julia Paradine-Rice is glad to be one of the UMW members of the UMCH Board of Directors.
Before becoming the president of the conference United Methodist Women, Julia, a life-long United Methodist from Schoolcraft, MI, served as the treasurer of the West Michigan Conference UMW. In 2019 she served as the treasurer of the Michigan Annual Conference United Methodist Women.  
Julia notes that "UMCH has continued to thrive by assessing and adapting mission to the changing needs of their neighborhood." She offered an example of that adaptability a house UMCH purchased near their building named "First Step House." This house was used as transitional housing for women but then adapted to changing neighborhood needs. Now it is used in partnership with "Family Promise" to provide transitional housing for homeless families. Another new ministry of community house is a drop-in child daycare program for the children of homeless families.
Paradine-Rice also explained that the collection of aluminum pop-tabs from returnable aluminum beverage cans had been a long-time program of support for Community House. This program was facilitated by local volunteers and generated significant resources for special projects at Community House. It has been discontinued because the building used to store the pop tabs before recycling was sold. Local churches who want to continue to collect pop-tabs are welcome to store and recycle them in their own communities and send the cash proceeds directly to UMCH. 
United Methodist Community House in Grand Rapids is a national mission of the United Methodist Women and until recently was owned by the West Michigan Conference of the United Methodist Women. At the time of the formation of the Michigan Conference, the United Methodist Women transferred ownership of UMCH to its own independent Board of Directors. UMCH currently receives $8,000 in annual support from the Conference UMW budget and much more from direct contributions from local United Methodist congregations and local units of the United Methodist Women.
Another strong program at UMCH is their ongoing ministry with seniors. During this pandemic, they have maintained contact with seniors by offering classes in technology, providing transportation, and offering a virtual Bible study. Senior programming has been adapted so that a reduced number of seniors can still meet regularly in masked smaller and socially distanced groups. 75 meals are delivered six days a week to seniors through Meals on Wheels. The child care program is also continuing. UMCH has also opened up a new fresh market serving the needs of neighbors for fresh produce made available on a sliding scale. Shoppers are given a market card according to their income which automatically charges them for their purchases according to their ability to pay.
American author Sarah Ban Breathnach observed in her best-selling book, Simple Abundance, that "The world needs dreamers and the world needs doers. But above all, the world needs dreamers who do." We can all be grateful for United Methodist Community House in Grand Rapids, the visionary founders who embodied the love of Jesus for the sake of neighbors in need, and current leaders like Winnie Brinks, Eric Williams, Carla Moore, Julia Paradine-Rice, staff, Board, volunteers, and the vast network of UMCH supporters who are continuing to dream God's dream for the sake of a community's greater good.