For 20 years, a Michigan couple, Ann and Morris Taber, traveled from Ypsilanti to Zimbabwe in support of Africa University.

ANDRA STEVENS
Africa University Development Office
When Ann and Morris Taber first ventured onto the campus in rural Zimbabwe, they were already Africa University supporters. However, that 1997 visit was the start of a partnership to which they would commit their time, energy and personal resources for the next 20 years.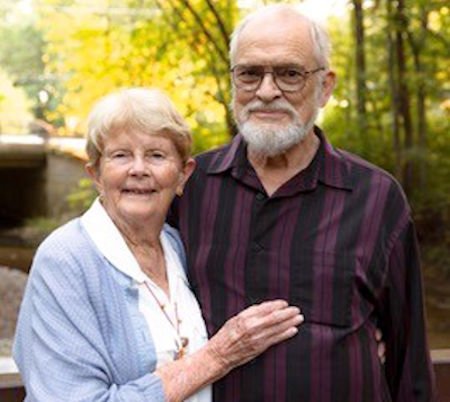 The Tabers returned to Zimbabwe in 1999, with Morris spending a semester as visiting professor of American History at Africa University, while Ann served as volunteer librarian at the Hartzell Primary School located across from the campus at the Old Mutare United Methodist Mission Center.
Many trips to Zimbabwe followed—leading Volunteers in Mission teams, accompanied by family members, and on occasion, just Morris and Ann. They talked about the experience in their church, Ypsilanti First United Methodist Church, and in other venues in Ann Arbor, Michigan.
They organized book shipments, worked to establish mission school libraries, and supported librarians and teachers in Zimbabwe.  In sharing stories about Africa University and Zimbabwe, the Tabers also invited people to invest in direct scholarships—providing immediate assistance for financially-challenged students at United Methodist mission schools and at the university. Between 2000 and 2008, the scholarship fund they set up supported hundreds of students.
By contrast, Dr. Harriet King Vivion never visited Africa University, nor traveled to any part of Africa. Born and reared in Austin, Texas, Harriet did her undergraduate studies at the Peabody Demonstration School and Vanderbilt University, while her father pastored McKendree United Methodist Church in downtown Nashville. She earned a master's degree from Wayne State University in Detroit, Michigan and later returned to Vanderbilt University for her Ph.D. in education.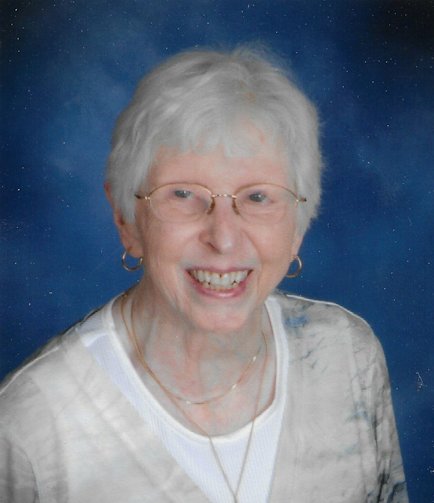 She learned about Africa University in conversations with her good friends and neighbors, Tom and Charlotte McAnally. The McAnallys are strong supporters of Africa University. The three friends attended Calvary United Methodist Church in Nashville and socialized together regularly.
Earlier this year, Harriet King Vivion and Morris Taber passed away within two months of each other. In their estates, they left bequests to Africa University, to endow scholarships for students. These two gifts and the life stories that shaped them share common threads—they honor the values and vocation of the givers.
The McAnallys described their friend, a mother of three daughters, as someone who lived modestly and was outgoing and generous. Harriet taught special education at Granbery Elementary School in Davidson County, TN for many years. By all accounts, she loved teaching and turned down numerous opportunities to work in the Metro Davidson County school administration to remain in the classroom setting.
For the McAnallys and Harriet's extended family, her gift of ten percent of the value of her estate to Africa University came as a complete surprise.
"It is easy to understand why Harriet was attracted to Africa University. Reared in a Methodist parsonage with a father who served as president of a Methodist-related college, she valued education and loved her church," said Tom McAnally.  "A respected Methodist historian and biblical scholar, she regularly taught adult classes in her local church.  She was the embodiment of the Wesleyan principle of combining knowledge and vital piety. "
For Morris Taber and Harriet Vivion, growing up in a preacher's household was a shared experience, and they both had long and impactful careers in teaching.
Morris was the son of the Rev. Marcius Taber and Mrs. Mearl Taber. Born and reared in various Methodist parsonages around Michigan, Morris earned degrees from United Methodist-related Albion College and Ohio State University in the 1950s. A devoted teacher, Morris Taber lectured at Henry Ford Community College in Dearborn, Michigan for most of his professional career.  He taught summer school each year to boost his savings and his ability to give generously.
Ann Taber describes her husband and herself as "ordinary teachers, not rich people…who lived frugally and saved all (they) could over the years."
Ann, a school librarian, holds master's degrees in Library Science and Teaching Reading from the University of Michigan and Oakland University.
The couple were married for 64 years and have two sons—Steven and Mark. In talking about their life together, Ann said that saving and giving were important to Morris.
"As a child growing up, there were often things they couldn't do or have because of the family's resources," Ann said. "As an adult, whenever a need or concern came up in our church or community, Morris was quick to contribute. He really enjoyed being able to do that spontaneously."
The Ann and Morris Taber Endowed Scholarship Fund and the Harriet King Vivion Endowed Scholarship Fund at Africa University will support students who are preparing for careers in education.
~ reprinted with permission from The Acacia, a publication of the Africa University Development Office of the General Board of Higher Education and Ministry