The Revs. John Lewis and C.T. Vivian are remembered as men whose faith enabled them to go the distance for equity and justice.
KATHY L. GILBERT
UM News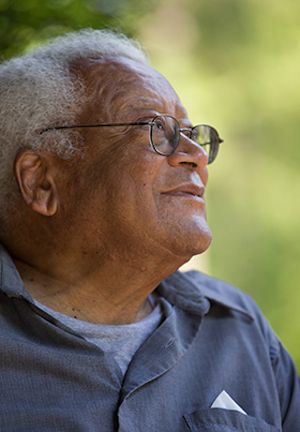 The Revs. John Lewis and Cordy Tindell "C.T." Vivian were models of authentic religion who proved that people of faith can change a nation, said the Rev. James Lawson, a United Methodist pastor who worked side-by-side with both men in the early days of the civil rights movement.
Lewis and Vivian both died on July 17.
Lawson said the news stories that have followed — while mentioning the two men were clergy — leave out that important religious component and the true impact of both men's lives.
"They don't lift up John Lewis and C.T. Vivian as models of what authentic religion is about," he said. "Authentic religion enables a country to view these issues without a spirit of revenge or hatred."
Leaving that out "creates in me spiritual, moral grief and agony," he said.
Congressman Lewis, an ordained Baptist preacher, died at the age of 80. Lewis represented Georgia's 5th District, which comprises most of Atlanta. He had announced in December 2019 that he been diagnosed with pancreatic cancer.
Vivian, who was 95, died of natural causes.
Vivian's social justice work preceded that of the Rev. Martin Luther King Jr. He nonviolently and successfully protested segregated lunch counters in Peoria, Illinois, in 1947. He later became part of King's executive staff at the Southern Christian Leadership Conference in Atlanta.
As Freedom Riders, Lawson, Lewis, and Vivian were arrested and spent time in jails including the infamous Parchment Prison —The Mississippi State Penitentiary. "Parchment torture chamber is what I called it," Lawson said.
In his training of pastors, Lawson said, "Gandhi was not our major teacher, Jesus was."
Retired Bishop Woodie White said Vivian and Lewis and other disciples of King saw nonviolent resistance as a principle.
"They lived it out and never strayed from it, no matter how difficult the resistance was," he said. "It was based in faith and that is why they were able to go the distance."
The Rev. Gil Caldwell, a retired United Methodist pastor, and veteran of the civil rights movement wrote a commentary for the weekly newspaper in Asbury Park, New Jersey, reflecting on the passing of Lewis and Vivian and the death earlier this year of the Rev. Joseph Lowery.
"Rev. Joseph Lowery, Rev. C. T. Vivian, and Congressman John Lewis were persons who gave their blood, sweat, and tears to dismantle and transform the racial inequalities of our nation. May their lives and deaths, motivate us to make of 2020 the year that a Reconstruction of America began," he wrote.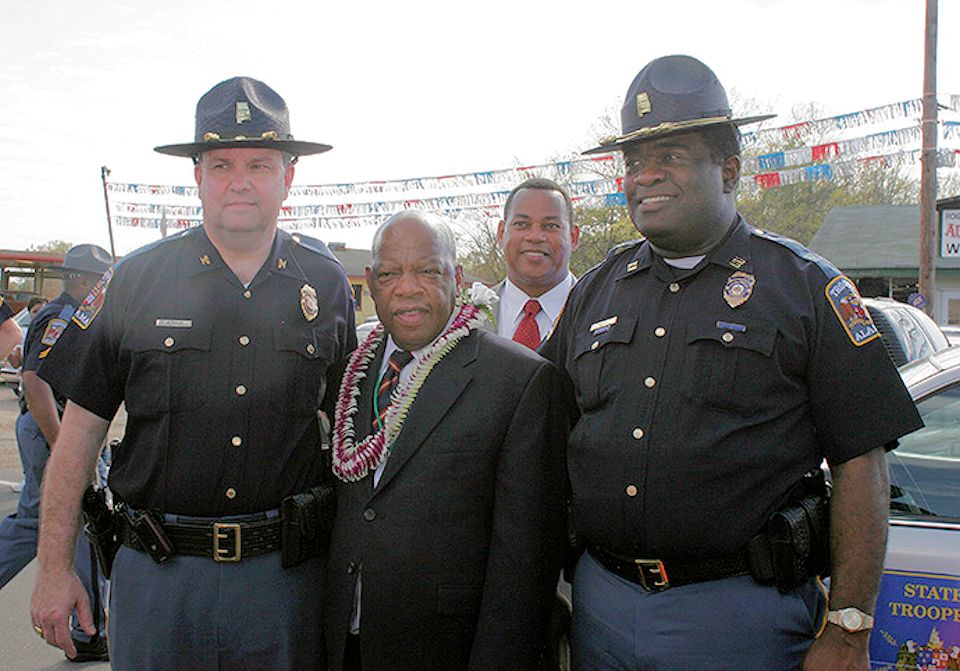 The Rev. Jasmine R. Smothers, pastor of Atlanta First United Methodist Church, grew up in Atlanta. She said Lewis and Vivian "weren't just people you read about in history books or saw on the news."
"Regardless of what they were doing or where they were headed, they always stopped to remind us (especially the children) who we are, whose we are, and our responsibility to fight for equity and justice," she wrote in a Facebook post.
She, too, remembered Lowery as one of the "giants" of faith.
"Thank you, Lord, for allowing these giants to forge the way. Thank you for their impact on my life. Give us the strength to continue the work. There is no time to be weary."
In his 1998 memoir "Walking with the Wind," Lewis wrote of his hopes for the new generations of young activists.
"What I tell them is that the best way to help themselves is to help each other. To work for each other. To push for each other. To pull for each other. Yes, it's a different setting, a different situation, a different world we live in today than the one in which I came of age. … It was easier for us to stand up and confront blatant segregation then than it is for young people today to deal with the more insidious and subtly deep-seated dynamics of racism, or sexism, or greed and exclusion. But that doesn't mean they can't do it. In fact, I tell them, they must. They have a moral obligation and mandate and mission to do it."
Taylor Hall, a 19-year-old United Methodist activist in Indianapolis, said she takes inspiration from Lewis who, like her, started his work for change as a young adult.
Lewis' first of more than 40 arrests came when he joined in a lunch counter sit-in at Woolworth's in Nashville, Tennessee in 1961. He was hit during the sit-in but never raised his hand in retaliation.
"What makes me want to start activism young is that I see how many people started at a young age in the civil rights movement," Hall said. "If they can go do it, I can go do it too. You don't have to be 40 or 50 to take a leadership position."
She is part of the new group Black Women in Charge that works for racial equality through peaceful demonstrations and meeting with Indianapolis leaders. Hall also has used her voice in another way, releasing the song "I Can't Breathe."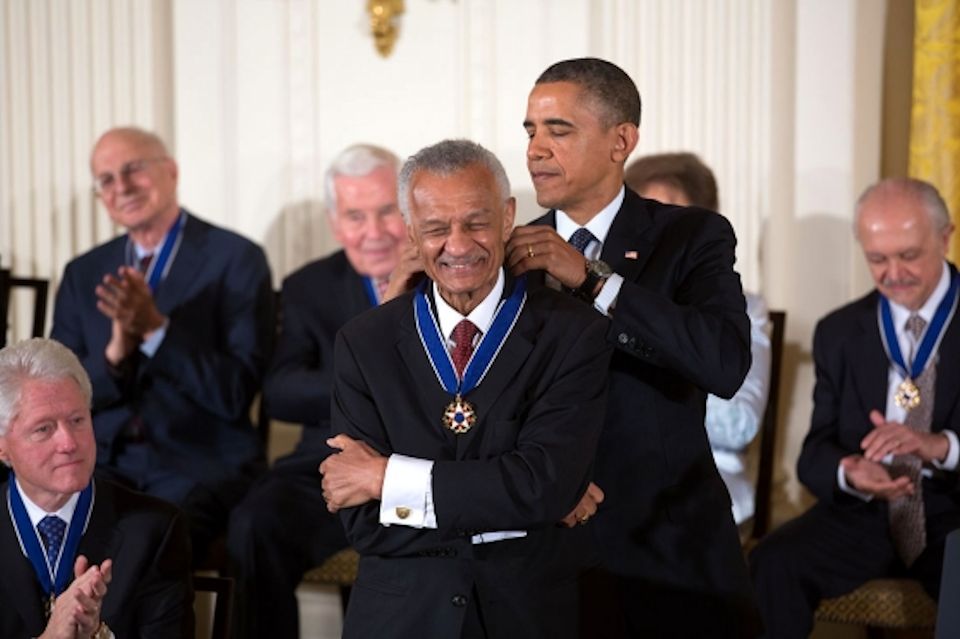 She sees Lewis and other civil rights leaders as exemplars of what people can accomplish through nonviolent protest.
"They can overcome that adversity with nonviolence," she said. "They showed it works. And should be able to do that going forward to make a difference today."
The Rev. Dawn M. Hand, Pittsburgh District superintendent in the Western Pennsylvania Conference, met Lewis years ago through Marian Wright Edelman, another legendary civil rights icon.
"Congressman Lewis exuded humility. I was struck when he asked about my work as a pastor. It was a holy time to be in the presence of those extraordinary faithful public servants," she said.
Lewis modeled the life of Jesus, she added.
"The image of the brutal beatings on the Edmund Pettus Bridge is forever etched in my mind," she said. "Congressman Lewis modeled for us how to turn tragedy into triumph. Living his life in such a way to affect monumental change in voting rights for Black people and justice for all people."
Lewis ended his memoir by referencing Ecclesiastes 3:1-8.
"As a nation, if we care for the Beloved Community, we must move our feet, our hands, our hearts, our resources to build and not to tear down, to reconcile and not to divide, to love and not to hate, to heal and not to kill."