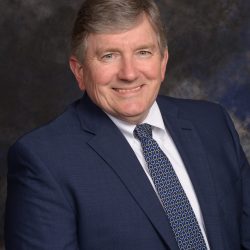 Need more information
If you need more resources, information or consultation on church vibrancy, please contact Associate Director of Congregational Vibrancy Dirk Elliott.
Simplified Accountable Structure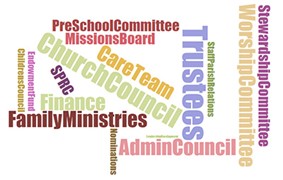 It may sound hard to believe, but a growing number of congregations across the conference are bidding "goodbye" to committee-heavy church structures and saying "hello" to a more simplified structure. Numerous churches are making the decision move to this streamlined "Simplified Accountable Structure" as outlined in outlined in a book Mission Possible by Kay Kotan & Blake Bradford.
The book creates a step-by-step process for churches shifting from the traditional United Methodist Church's structure of Administrative Council, Finance Committee, Board of Trustees, and a S/PPR Committee, to the alternate "Leadership Board" or "Simplified Accountable Structure".
Problem: The "typical" church structure of multiple committees is driving the mission of the church versus the mission driving the structure.
Solution: Streamlining congregational leadership structures to the popular Simplified Accountable Structure for greater success in their mission of making disciples for the transformation of the world.
Note: is especially helpful for small membership congregations which do not have many people to sustain the traditional structure of leader roles.
How it Works
Accountable Leadership model marries responsibility and authority with accountability, promotes church unity, functions on a high level of trust, facilitates quick decisions, and is driven by mission fulfillment,". This model's acronym of SIMPLE reminds all of the importance of Setting expectations, Inviting commitment, Measuring progress, Providing feedback, Linking to consequences and Evaluating effectiveness.
Is it a Good Fit for your Congregation?
I urge leaders to consult with their District Superintendents and Dirk Elliott from Congregational Vibrancy. Dirk Elliott is a trained coach for churches interested in moving to the Simplified Accountable Structure (SAS) structure. Besides the book there are additional resources created by Kay Kotan including workshops and videos to guide leaders and congregations in this process. Please contact Dirk Elliott at: [email protected] to answer questions and help with trainings and transitions.
Single Board Model Consultation Request
Last Updated on August 11, 2022